Finally, the moment has come. The last day on the Main Sudetes Trail. I left Głuchołazy in the early morning and started ascent first to Przednia Kopa (495 m a.s.l.) and then to Średnia Kopa (543 m a.s.l.). Even though I already had over 400 km in my legs, I felt surprisingly well.
.
Next 7 kilometres through Podlesie to Jarnołtówek passed quickly due to easy and flat terrain. In the distance, I could already see the highest peak of Opawskie Mountains and the last mountain to tick off on the Main Sudetes Trail – Biskupia Kopa (890 m a.s.l.). It was also the last serious ascent, therefore I took a break for a second breakfast and to play with my drone.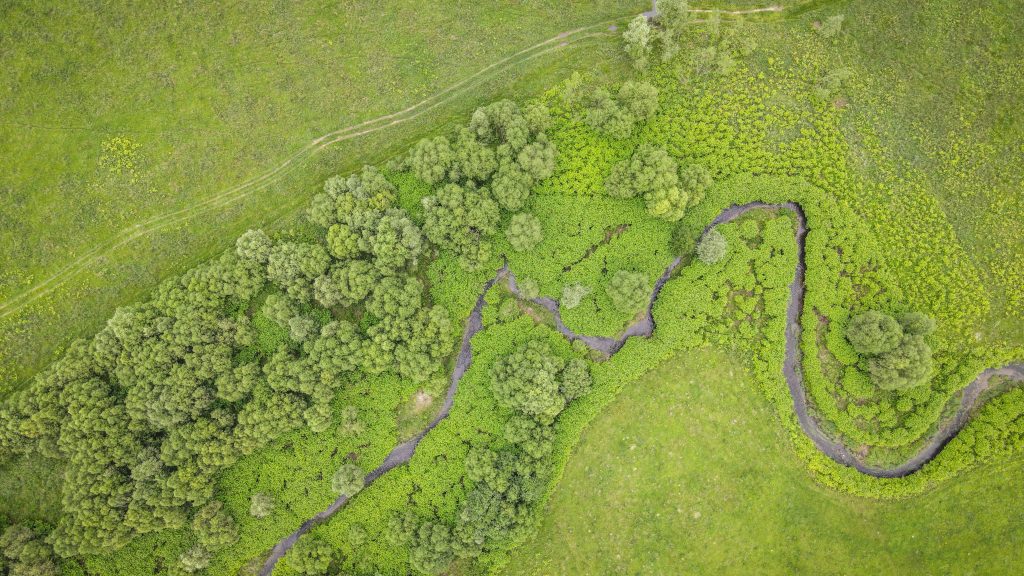 It's about 4 kilometres from Jarnołtówek to the top of Biskupia Kopa with over 500m of elevation difference. That's just enough to warm up for real! Unfortunately, I had to make another stop and put the rain cover on my backpack as the weather was getting worse. There is a mountain hut "Pod Biskupią Kopą" just 15-20 minutes from the summit, in case you are in a need of a hot drink or a meal.
Once on top, I was on the border between two countries – Poland and the Czech Republic. Views are limited by the trees but there is an option to climb an observation tower that stands on the Czech side. I skipped it that time due to clouds rolling in and continued descent towards Srebrna Kopa instead.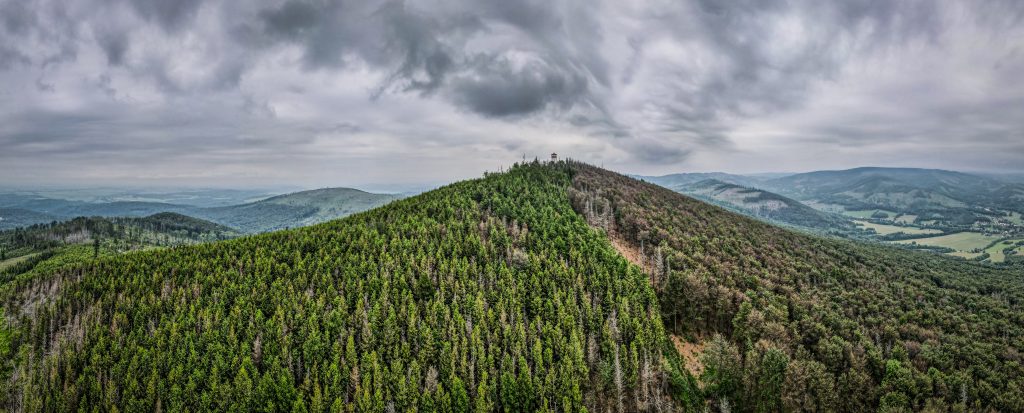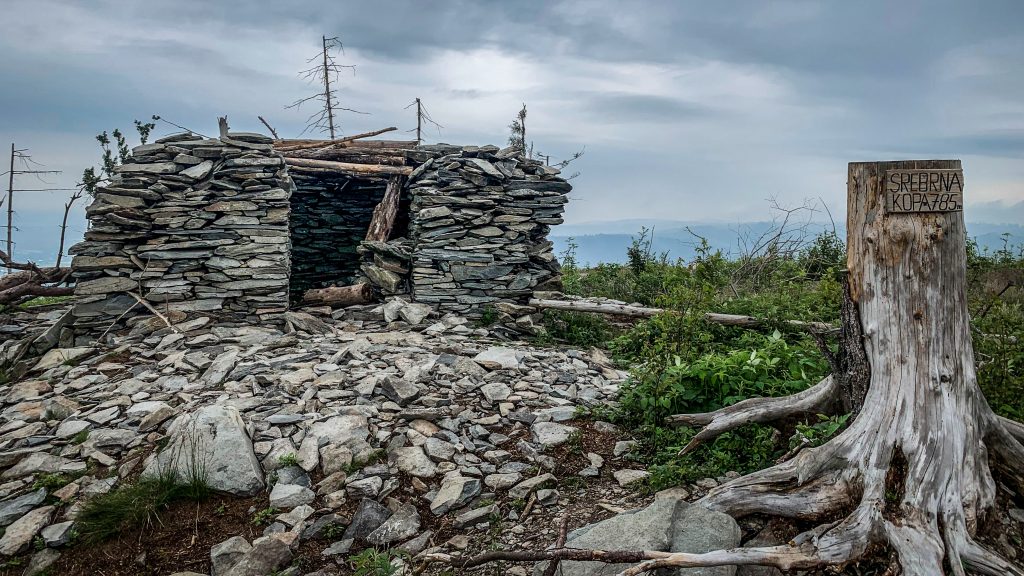 Soon, I reached Pass Under the Castle Mountain (Przełęcz pod Zamkową Górą) and then Castle Mountain (Zamkowa Góra – 571m a.s.l.) itself. Pokrzywna village, which is famous for its fishery, was only half an hour away.
From there to Prudnik it was less than 15 km left. My plan was to catch the last train of the day heading to Wrocław and spend the night in a hostel there, before continuing back to Świeradów Zdrój to pick up my car. Ambitious plan and no time to waste!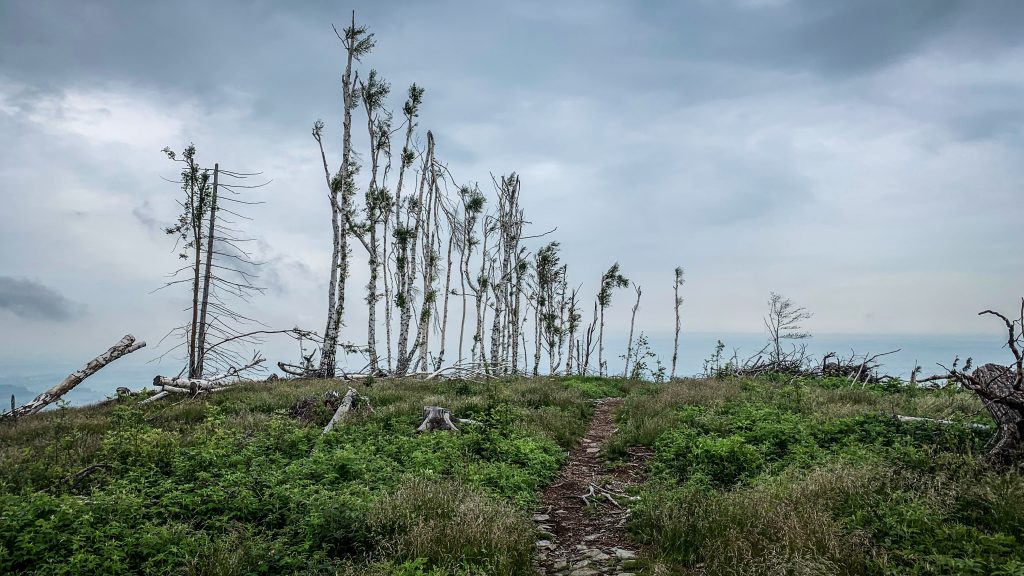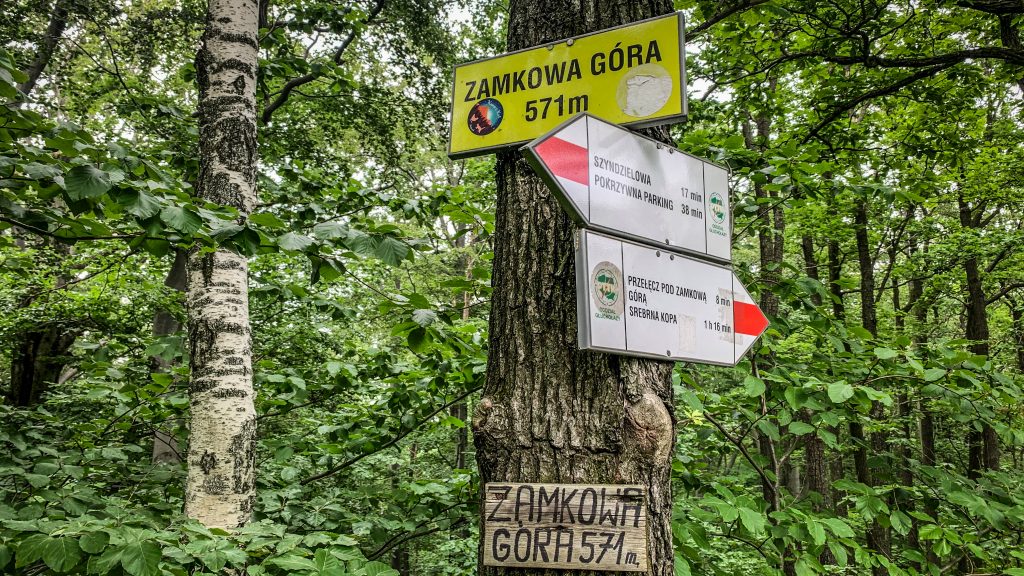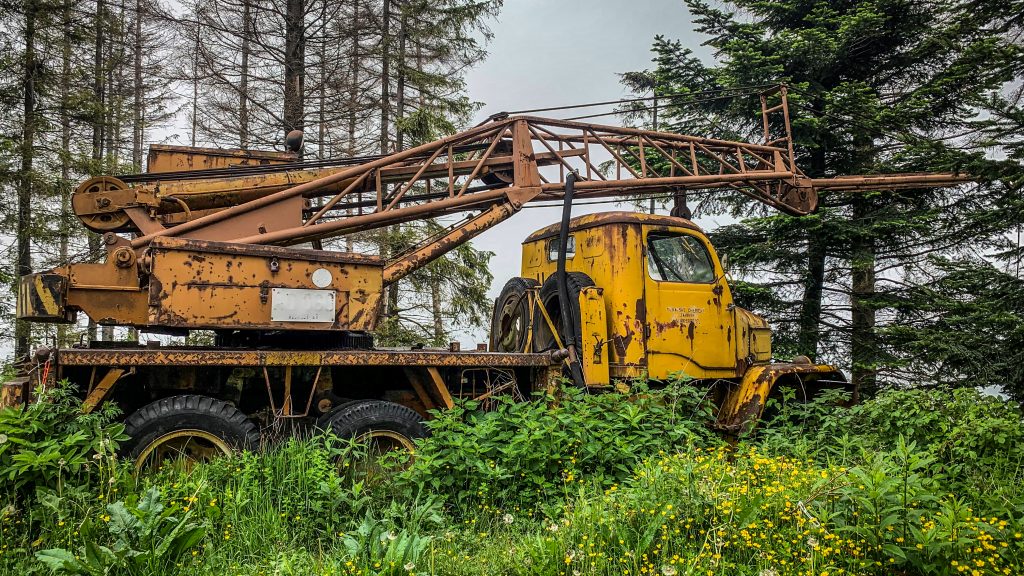 The trail continues through Wieszczyna and Dębowiec to Prudnicki Forest (Las Prudnicki) and a monastery where Cardinal Stefan Wyszyński was imprisoned, an important figure in Polish history. The Prudnik's buildings are already visible on the horizon and I make the last stop to climb the observation tower on the Goat's Mountain (Kozia Góra).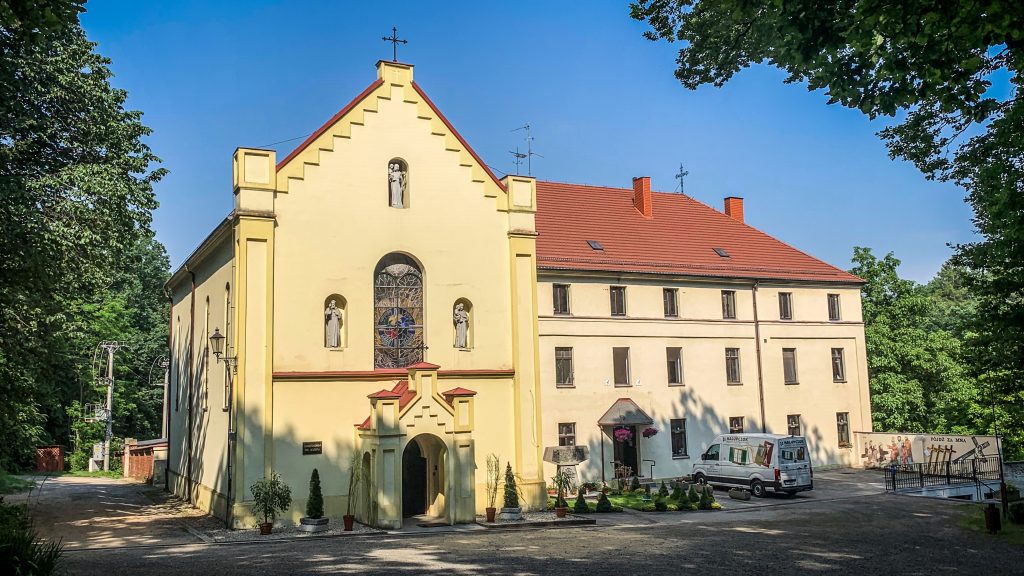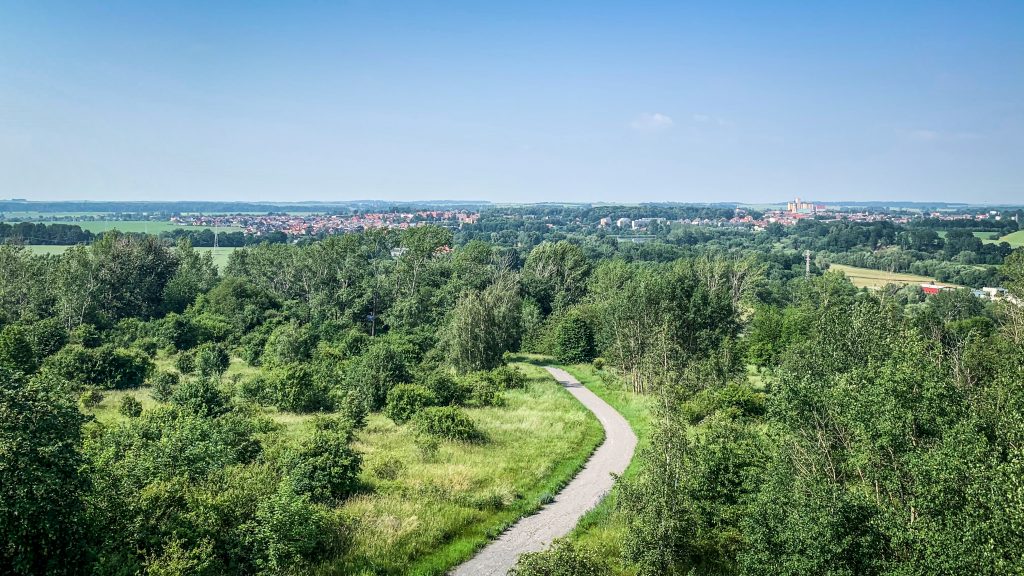 If you have some time in Prudnik, you may want to see the market square with a nice fountain, local museum and the church of St. Michael the Archangel.
I walked quickly through the streets of the city towards the train station, where there is also a plate marking the end (or beginning) of the Main Sudetes Trail. It shows 112 hours to Świeradów Zdrój from where I started. How long did it take me? No clue. I wasn't that ambitious to count hours 🙂
I finished walking the trail that most probably I would never walk if there wasn't lockdown due to COVID-19. Was it worth doing? In such circumstances, for sure yes. I was really happy, satisfied and proud of myself that when most of the people locked themselves at homes, I could go out and spend several days close to nature.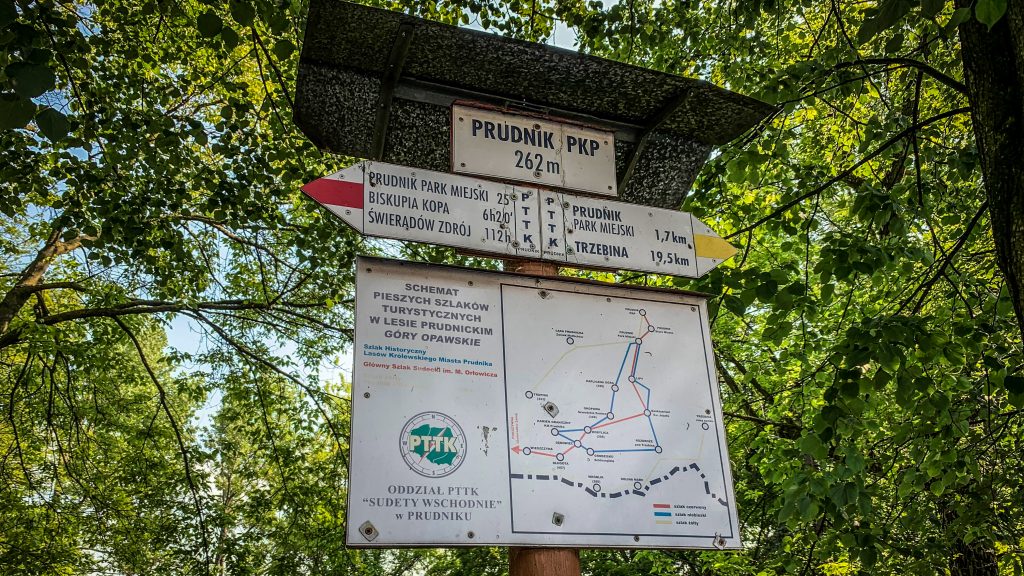 Would I do it again if the borders are open and I can travel elsewhere? Probably not.
When I finished Tour du Mont Blanc a few months later, I couldn't resist the feeling that I could walk it once again, even tomorrow. Because it was absolutely amazing. The Main Sudetes Trail, on the other hand, is just kind of a one-time experience. But still – a nice experience!