Oualidia is a little fishing town, located between El Jadida and Safi, on the Atlantic Coast. Its location is particularly charming as it's hidden in the lovely lagoon with calm waters protected from the wind by rocks.
When to go?
The climate on the Moroccan coast is very pleasant for most of the year. The best months for visiting Oualidia are from April to June when the season is still low and there aren't that many tourists. In the summer holidays, the beach can get very crowded and somehow the charm is partially gone.
How to get there?
Oualidia is located between the cities of Safi and El Jadida. Driving time should take between 1 – 1,5 hours from both locations, depending on the route.
Grand Taxi
A shared grand taxi is the least expensive option however you will need to wait until the taxi fills up. I got one in El Jadida and the waiting time wasn't longer than 10 minutes. It all depends on the demand and I guess you have better chances for smooth travel if you start early in the morning. You will find the drivers at the crossroads of Av. Attahrir and Av. Echouhada, not far from the Sidi Bouafi Lighthouse.
Bus
CTM has one daily connection from El Jadida which costs 40 MAD and also one from Safi which costs 25 MAD.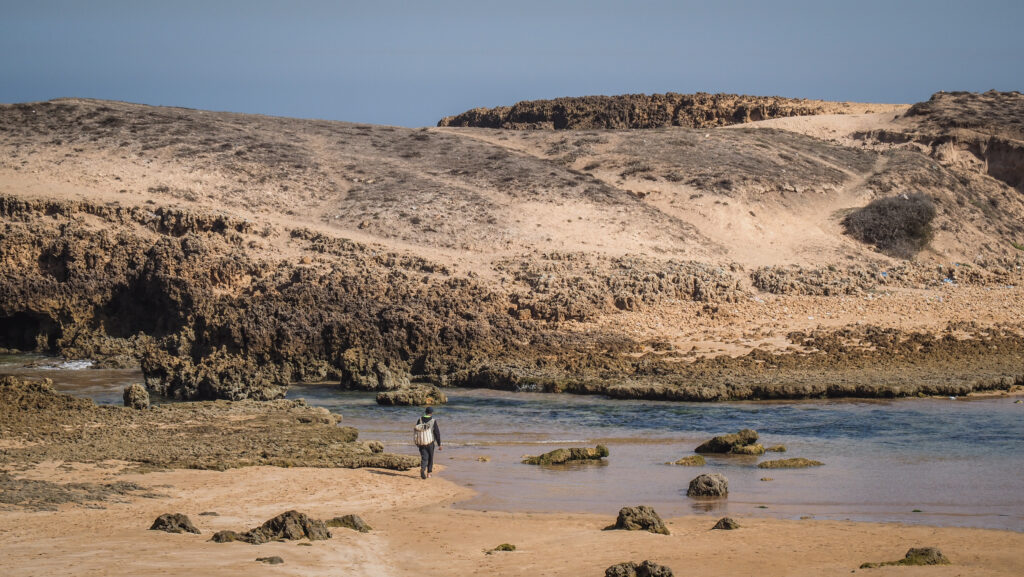 What to do in Oualidia?
Don't plan for an active day as there isn't that much to do besides relaxing on the beach. And that's the beauty of it!
Go for a walk
Long, fine sand beaches are ideal for stretching your legs and you can go even as far as Sidi Karam Addaif Beach.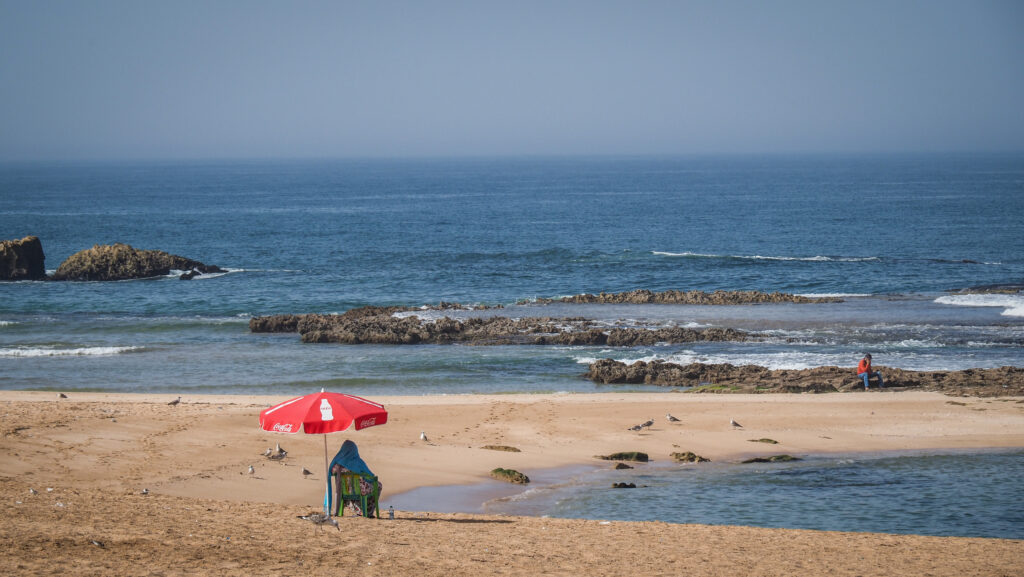 Take a boat trip
Local fishermen will be more than happy to take you on a fishing trip or a simple boat ride to admire salt marshes and hopefully see some interesting birds (best chances in spring and autumn when the migrations happen). You may also rent a kayak and do it yourself although you won't be able to go that far.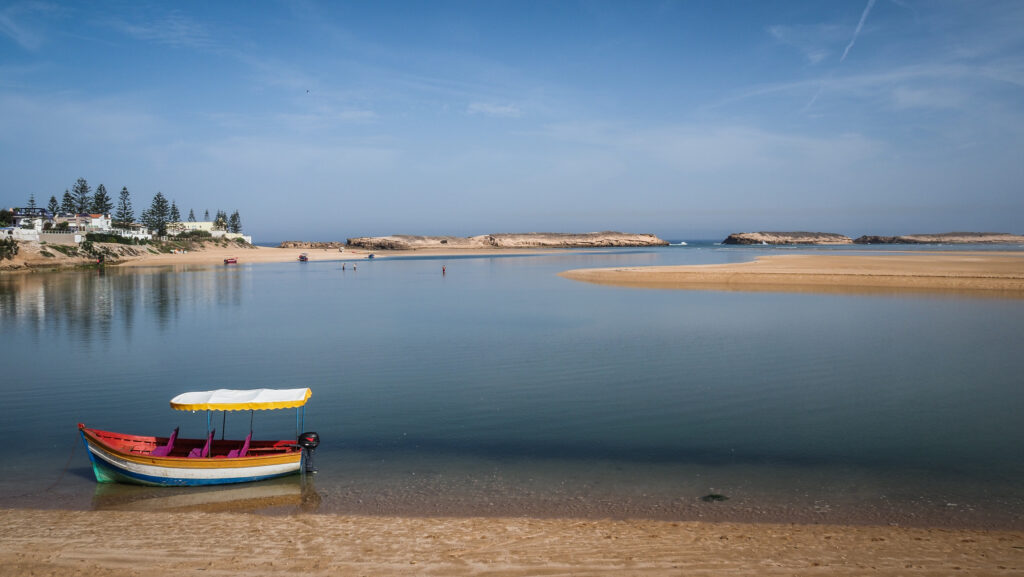 Try some water sports
The lagoon is rather calm but you can find some good spots further afield to practice surfing and windsurfing. Equipment can be rented in the village, or you just may sign up for a lesson with an instructor.
Eat seafood
Many people come to visit just for that. Oualidia is known for its oyster farms but all types of fish and seafood are available. If you want to cook by yourself, you can buy all you need straight from the fishermen. They can be found in the morning hours just next to the corniche where their boats and tents are located.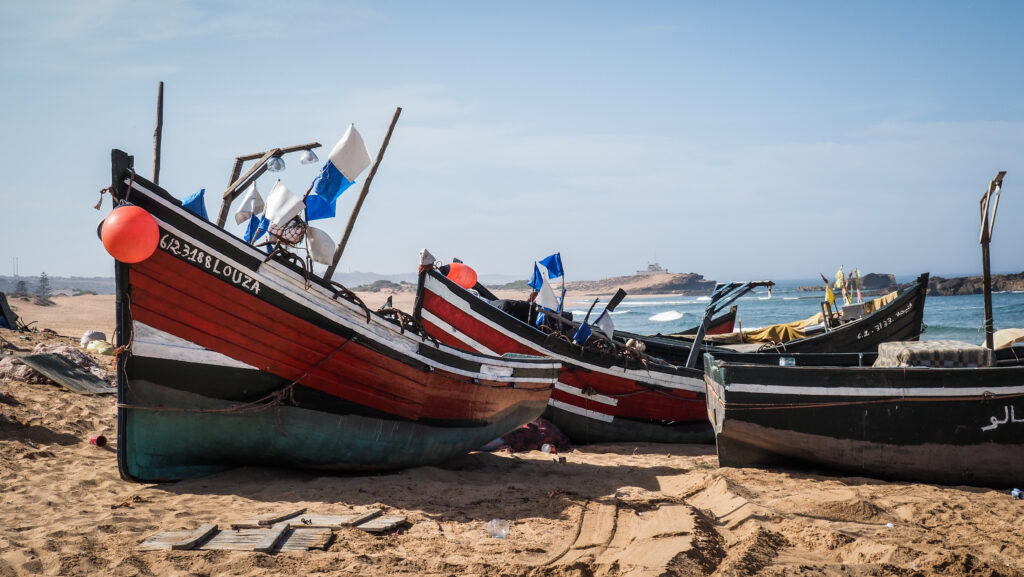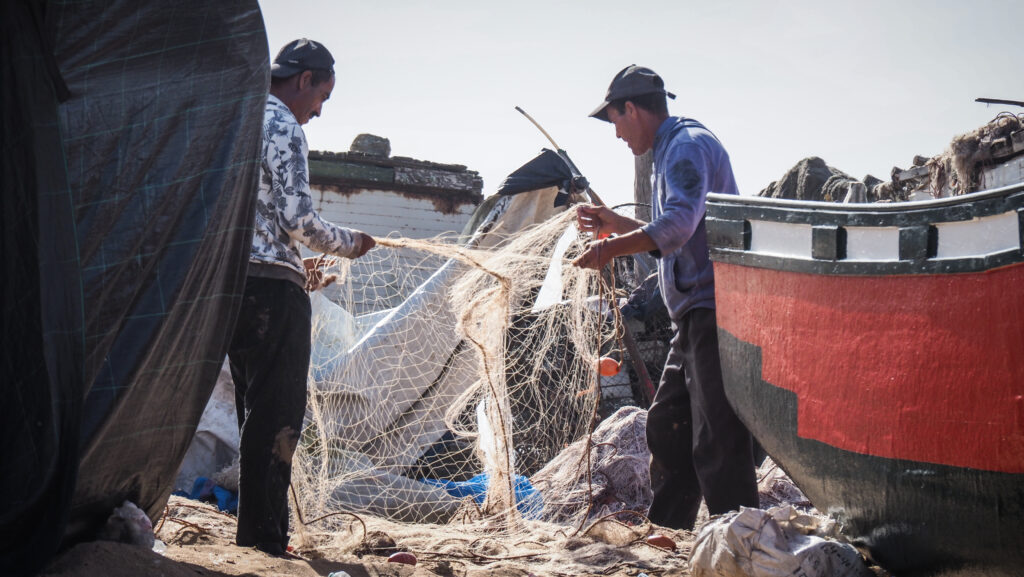 Extra tip
If you have your own wheel and are planning to continue the trip south towards Safi, there is one more interesting spot to check out – Lalla Fatna Beach. It is known for good waves for surfing enthusiasts and beautiful cliffs.