Stage 16 is complicated both logistically and physically. Between Paczków and Głuchołazy there are hardly any options for an overnight stay, not to mention long kilometres of walking on the asphalt roads.
Route planning
Total distance from Złoty Ztok to Głuchołazy is 58,5 km, which is clearly out of range for regular hikers. You may want to split it as follows:
Option 1: Złoty Stok – Paczków (13 km) and then Paczków – Głuchołazy (45,5 km)
Option 2: Złoty Stok – Piotrowice Nyskie (30.5 km) and then Piotrowice Nyskie – Głuchołazy (28 km)
.
Option 2 sounds more reasonable, though it involves overnight stay at Piotrowice Nyskie Palace, which isn't particularly cheap. As it's nearly the end of the hike, you can simply tell yourself that you deserve a little bit of a luxury 🙂
First kilometres towards Paczków
I hit the road in Złoty Stok following the main road passing through the town. Soon, on the right side, I noticed old lime kilns. If you want to learn more about their history, plan your first break here and have a look at the information board.
Finally the red track turn left leaving the main road and continues towards Błotnica and further to Kozielno and Paczków. Kozielno reservoir on your left is another nice place for a short break.
What to do in Paczków?
Paczków was founded in 1254 and shortly after defensive walls were erected. Remains of them can still be noticed today. Besides that, several other places are worth seeing: City Hall, Church of St. John the Evangelist, Gas Museum and city towers: Ząbkowicka, Wrocławska and Kłodzka.
City Hall
A beautiful building with the tower that retained its original renaissance character until today. It can be climbed and the panorama of the entire city fully rewards the effort.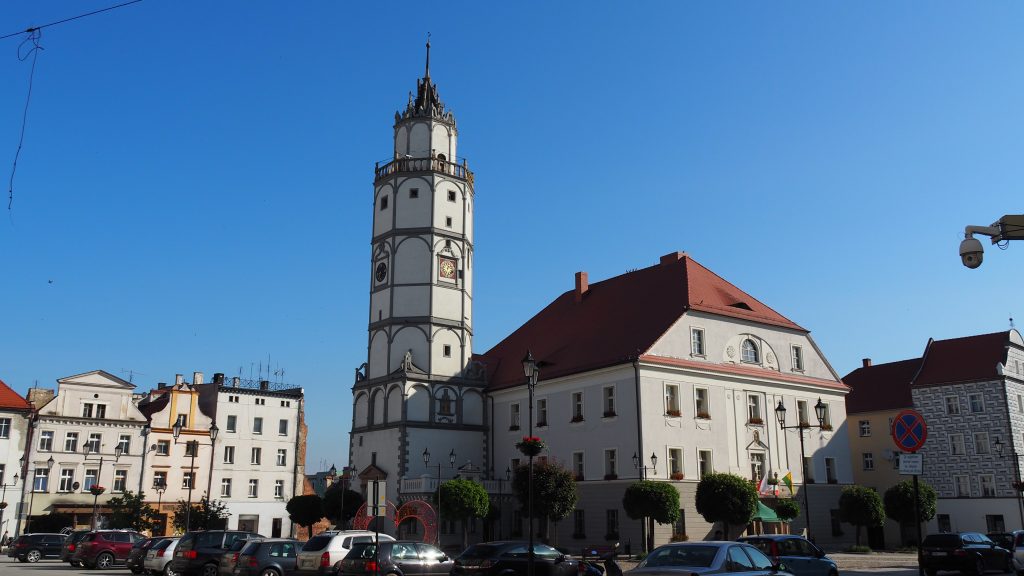 Church of St. John the Evangelist
The temple is really huge and towers over the city so you can't miss it. The construction began in 1350 and lasted about 30 years. The current shape of the building is the result of reconstructions in the Renaissance, Baroque and Neo-Gothic styles. An interesting fact is that in the 16th century, fearing the invasions of the Turks, the temple was rebuilt and fortified. A round stone well was set up in the southern aisle, the only one in Europe that was located inside the church.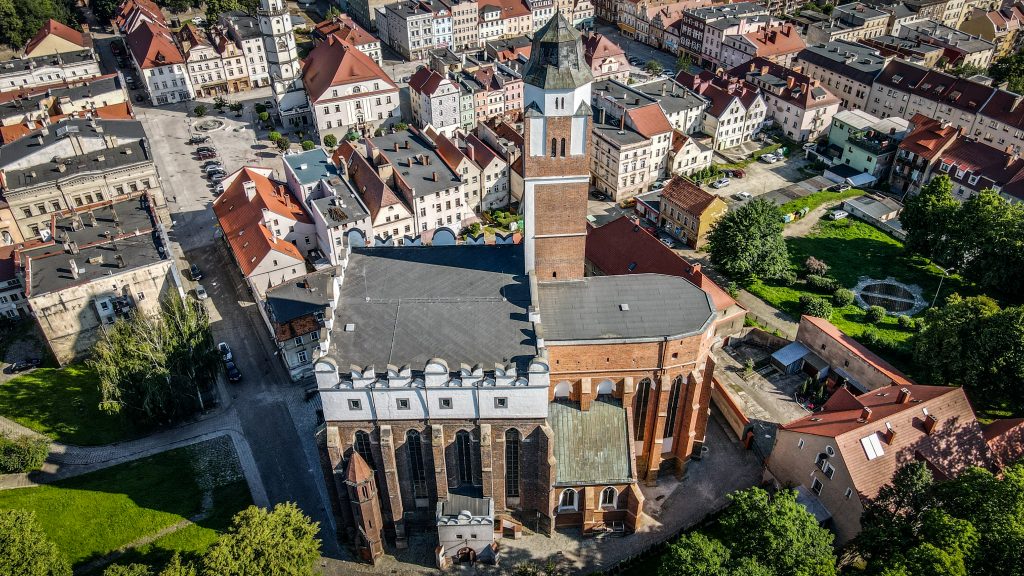 Gas Museum
The gasworks in Paczków was built in the years 1898 – 1901 and shortly after started providing permanent gas supply. Over 90 years later, the place was turned into a museum, being the only facility in Poland where all the municipal gas production facilities have been preserved. You can see a huge collection of gas lamps, meters, cookers, heating stoves, irons but also more weird objects such as refrigerator or curling iron. Unfortunately, it was closed on the day of my visit in town due to COVID-19 pandemic, but it must be an interesting and unique place to visit.
City Gates: Ząbkowicka, Wrocławska, Nyska and Kłodzka
System of medieval town fortifications in Paczków is one of the best-preserved examples of its kind in Poland. Initially, three city gates led to the ring of defensive walls and in the 15th century, a fourth was built. Currently, Wrocławka Gate can be climbed for panoramic views and at the Nysa Gate, there is a wooden, roofed walking gallery with viewing platforms open to the public free of charge.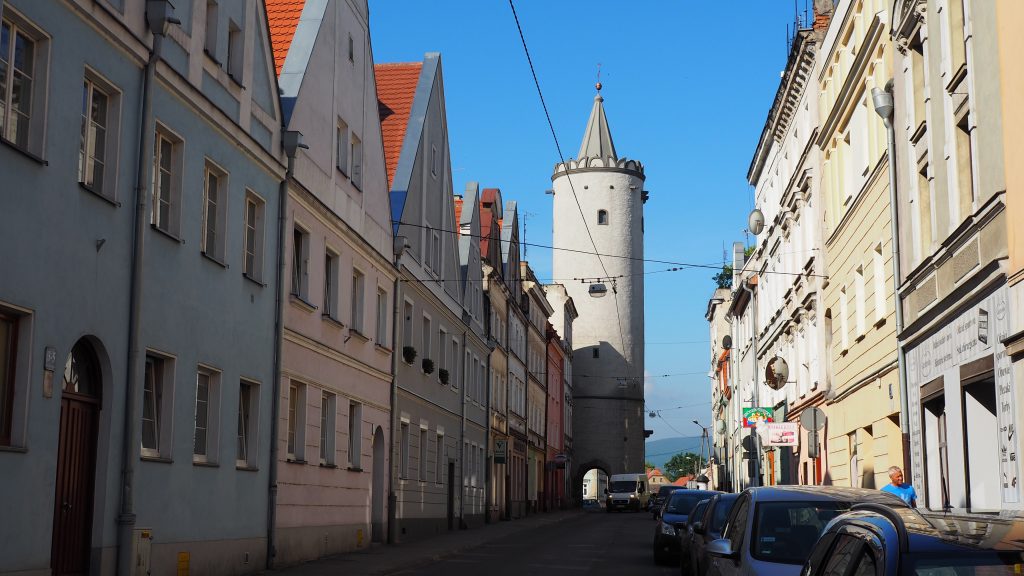 The Main Sudetes Trail used to end in Paczków but a couple of years ago, it was extended to Prudnik. Therefore, I had to postpone celebration and continue my hiking adventure for a little bit longer. I turned left just after Nyska Gate and followed the main road all the way to the turn leading to Unikowice. Asphalt road passes through the village, goes further to Lisie Kąty and then to Ujeździec. It was only 8 kilometres from Paczków but the road seemed to be incredibly long and just boring with no mountains views at all.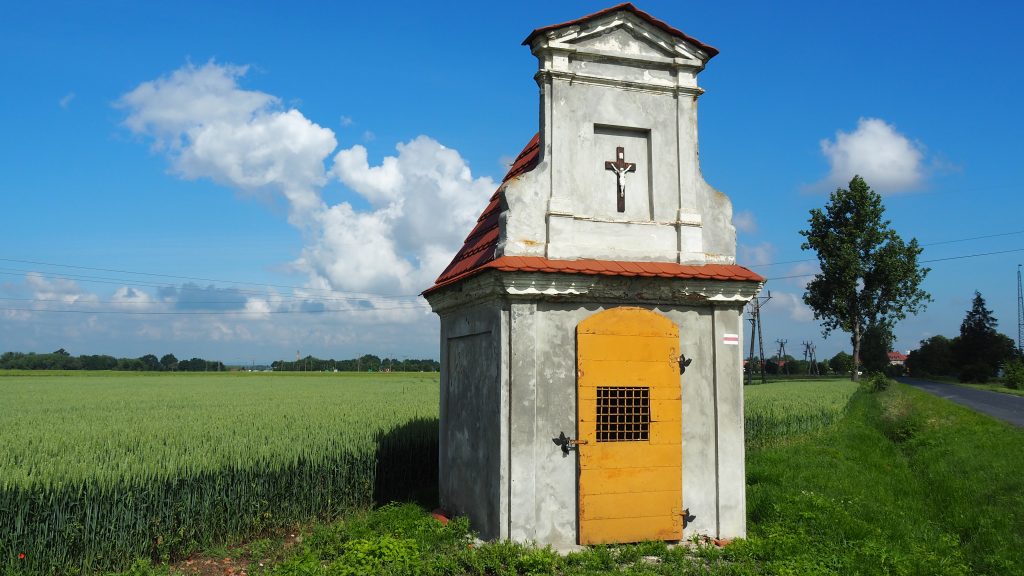 There was still 10 kilometres between me and my bed for tonight. The boring path continued for 4 kilometres to Trzeboszowice. After passing it, the track turned right and took me to Ratnowice. Both are just another small villages en route without anything particularly interesting. For remaining distance, the landscape was quite monotonous. The only highlight was a young deer roaming the fields. Finally, I arrived at Piotrowice Nyskie and had the whole afternoon for relaxation after that difficult day. The distance was just fine, but walking on asphalt roads is usually much more tiring for the feet. Together with the monotonous landscape, it can be tiring for the mind too.
The following day started with 3 km to Kałków, unfortunately again on an asphalt road. I wondered if the trail would look like this until the end and if so, why was it extended. Luckily, after passing Łąka, it was finally the time to take a bit wilder path and cross the farmlands to reach Jarnołtów.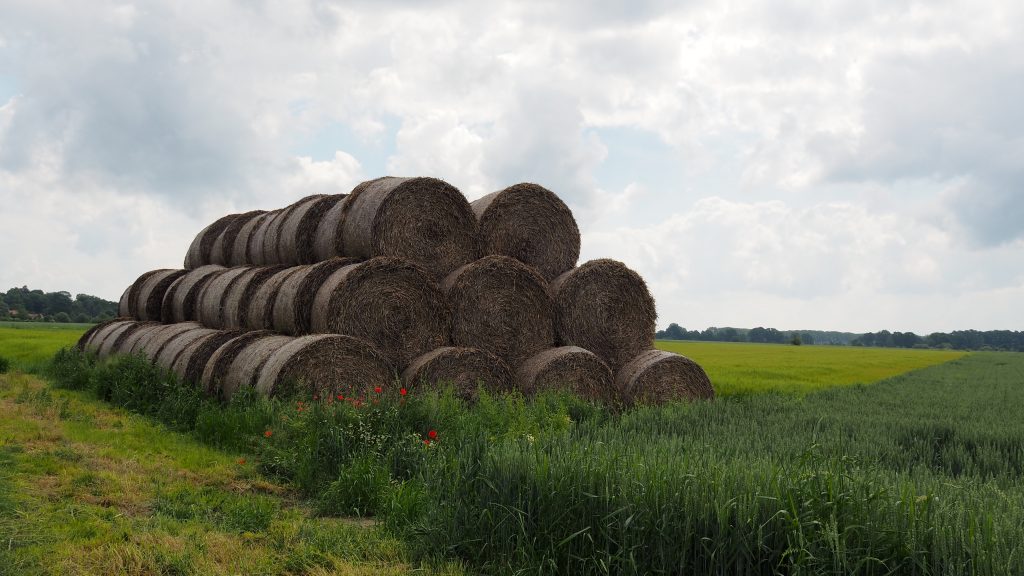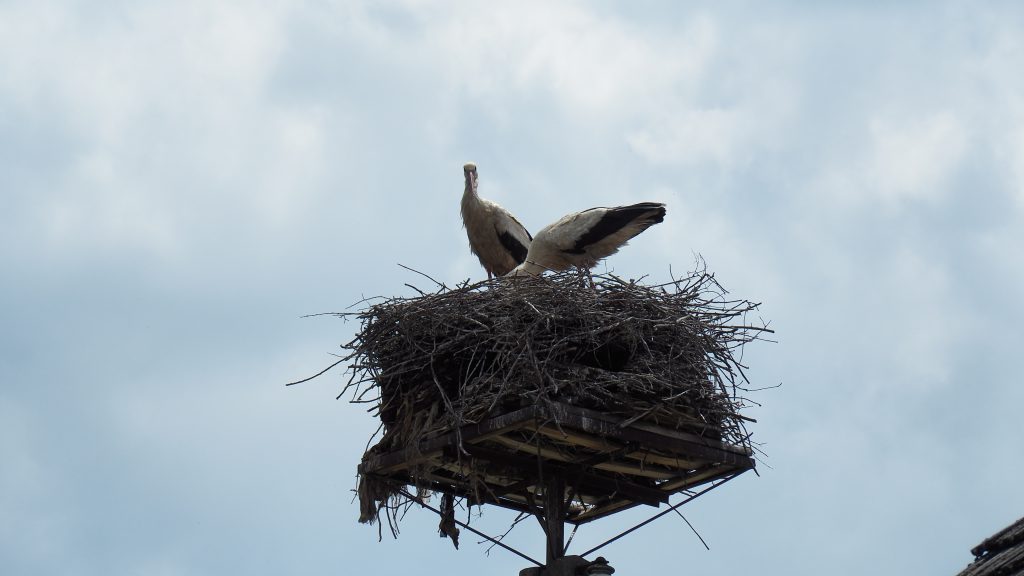 Next targets were Sławniowice and Gierałcice, from where Polish-Czech border is a stone's throw away. The track continues along on an asphalt road (yeah, again) until it finally separates and continues through the fields to Głuchołazy, passing Biała Głuchołaska river.
In Głuchołazy, I stayed in Guesthouse Iwona. Clean and spacious room with a nice yard in front of the house. There is not much to do in town but a short walk around the old market square and the Catholic Church of St. Lawrence is a good idea. And if you still have too much energy, wonderful Beech Forest Nature Reserve can be explored on foot.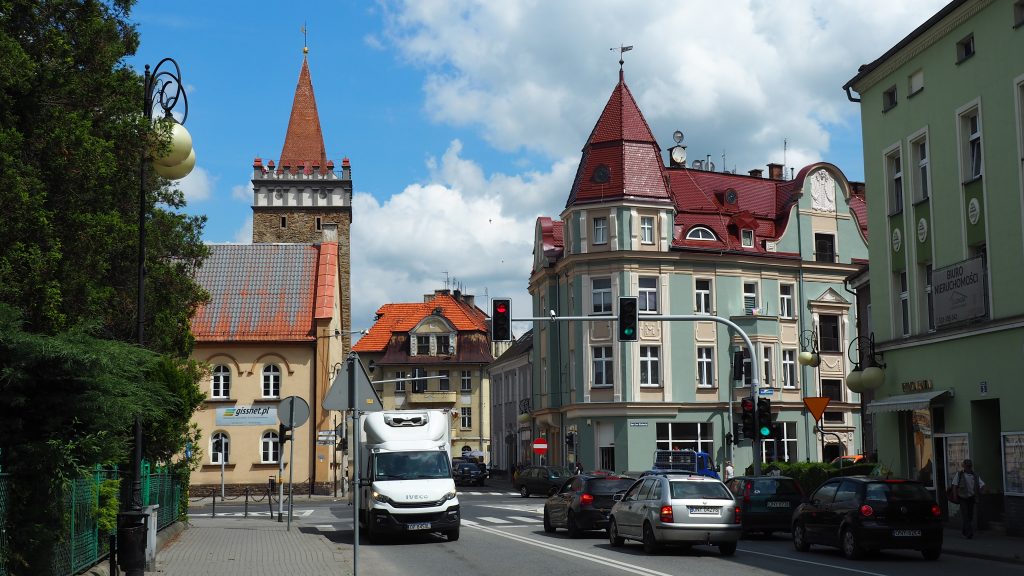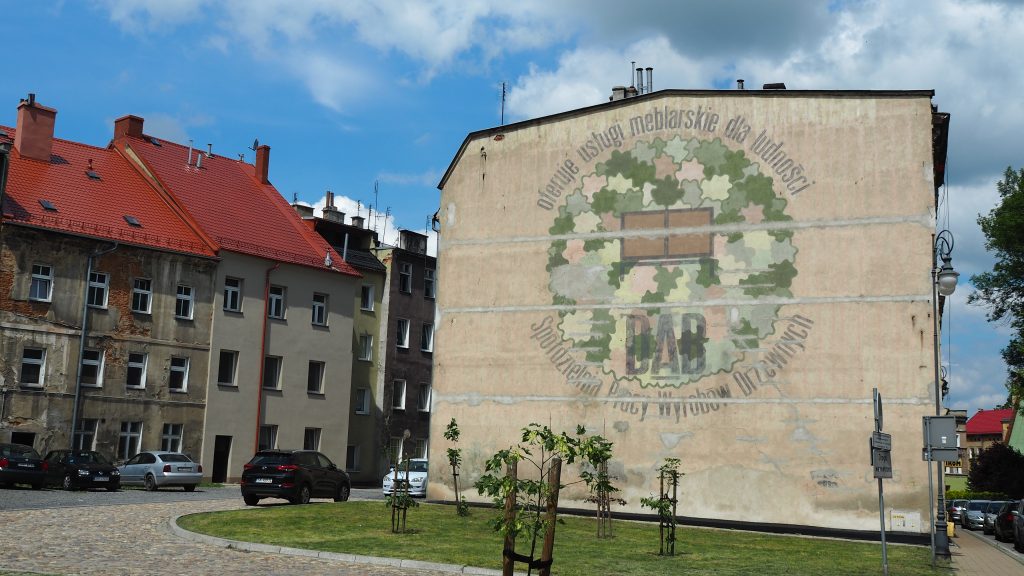 I was really happy to finally reach the town. Last two days were probably the worst ones during the entire hike. But I also had high hopes for the next day as I knew that mountains will be back for the last time. Biskupia Kopa (890m a.s.l.) is the highest peak in the Opawskie Mountains. So, the plan was easy. Climb it and then finish my adventure on the Main Sudetes Trail in Prudnik.