Koh Yao Yai (South Island) is the bigger sister of Koh Yao Noi (North Island), located in the middle of the spectacular Phang Nga Bay in the Andaman Sea, between Krabi and Phuket. It's much less developed than touristy Phuket, which makes it an ideal place to experience a more real and rural Thai island atmosphere. The majority of the population is Muslim so don't be surprised to see mosques and hear calls for prayer.
It's an excellent place to be if you love relaxing rather than hardcore parties which you may find in Phuket or Koh Phi Phi. Let me suggest to you how to organize a trip there and what is worth visiting!
How to get to Koh Yao Yai?
The island can be reached only by sea from several places, but the easiest would be to start in Phuket or in Krabi. You could also look for speedboat connections from Koh Lanta or Koh Lipe. I decided to take a speedboat from Krabi and the experience was very smooth.
When to go?
The best time to visit Koh Yao Yai is the same as for all the other islands in that area, from November to May, outside of the rainy season. The weather is stable and showers are rather occasional. In other months, accommodation may be cheaper but it's better to check the boat schedule well in advance as may get wet frequently.
How long to stay?
Koh Yao Yai is quite a small island but you should consider the possibilities of several day trips: Phang Nga Bay, Koh Yao Noi or Hong Island are just some of the most popular ones. I would say that at least 3 – 4 full days would be needed to fully discover the region if you decide to base yourself here and not on Koh Yao Noi.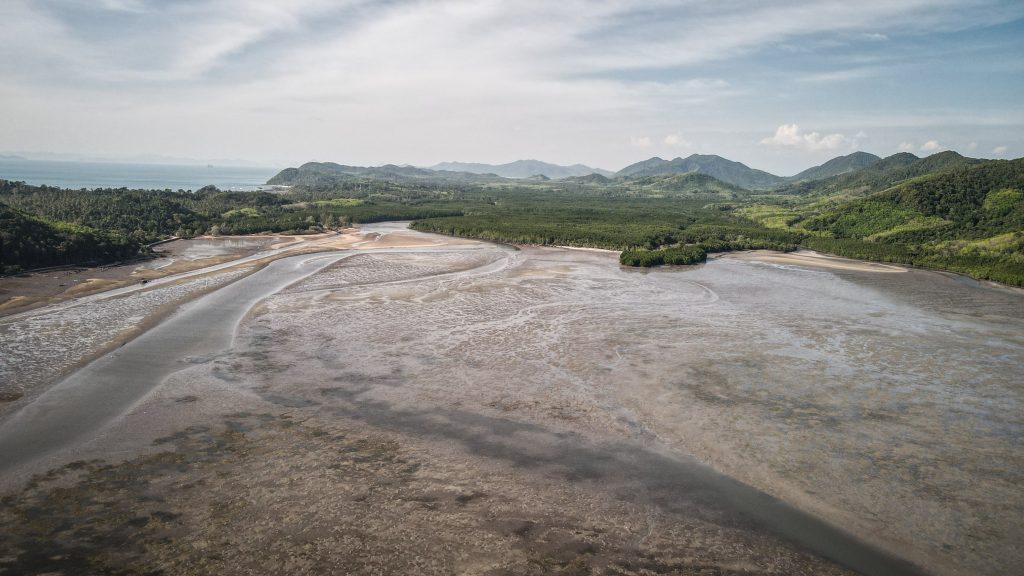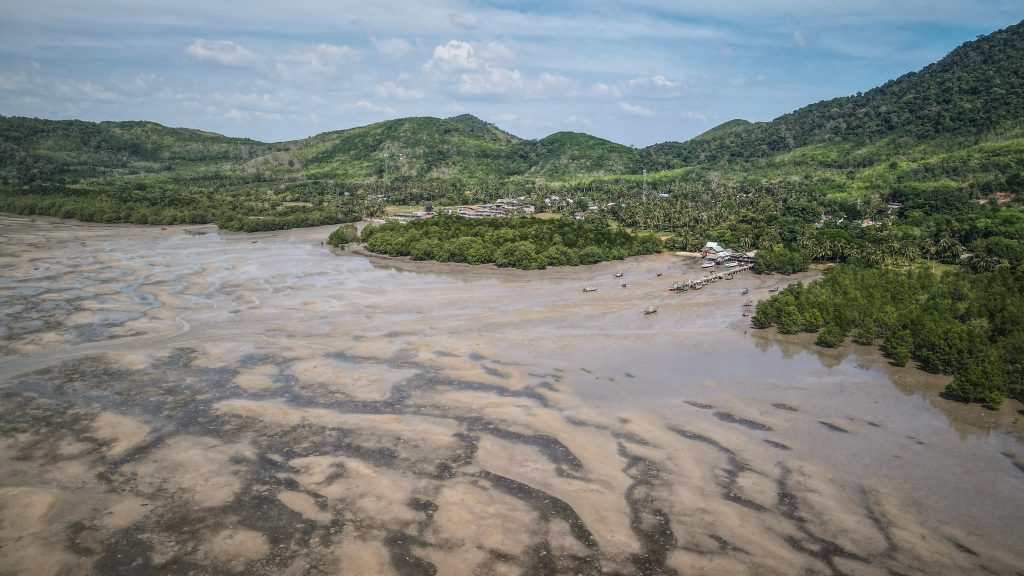 Where to stay?
Hotels, bungalows and resorts, all of these are available on the island at various prices. I stayed in KLONGBON GARDEN HOME for about 750 THB per night. It was located in the south of Chong Lard Pier so you will need a motorbike taxi to get there. It's more like a budget option but the room was clean and it was really cool to sit and chill on the small terrace. You can easily make a reservation on booking.com or agoda.com.
Getting around the island
The easiest would be to rent a motorbike and move around the island at your own pace. If you don't want to ride it, you should consider tuk-tuks, bicycles or long-tail boats.
There are guys offering motorbikes already at the Chong Lard Pier, but I usually prefer renting from a place with trustworthy reviews, therefore, I just did it at my guesthouse.
Beaches
Lam Haed Beach
One of the most beautiful and scenic beaches in Thailand. It's pretty long, with many coconut palm trees in the background, but what makes it absolutely amazing is the northern tip that turns into a sandbar that goes far into the sea and is perfectly walkable.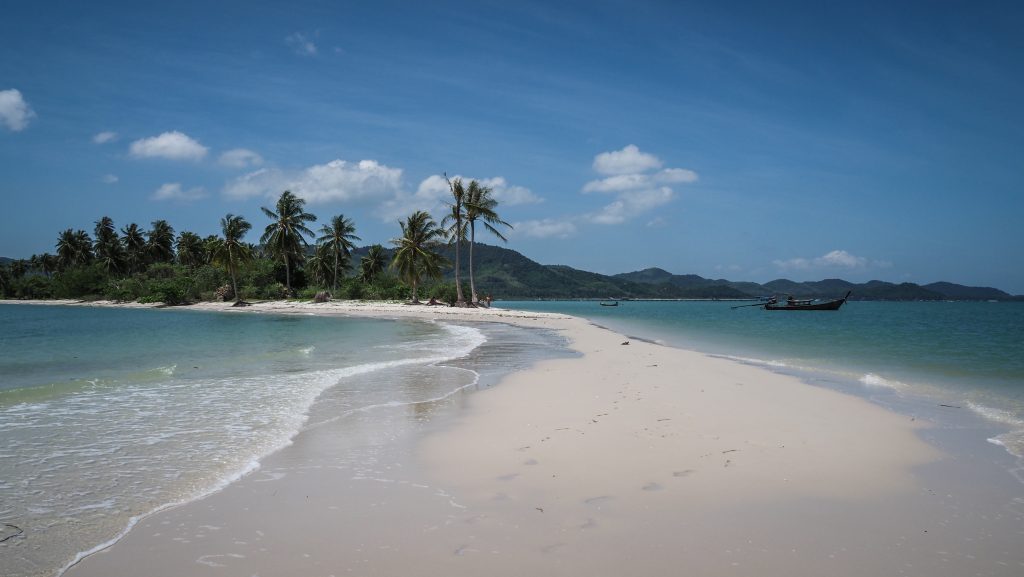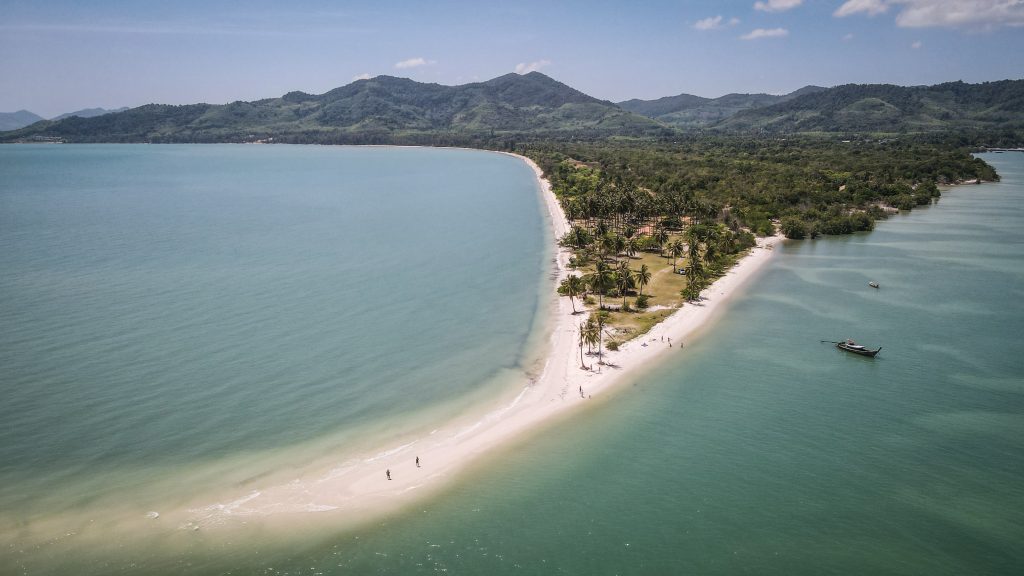 Son Bay Beach
Great beach, almost deserted. It is long but narrow so in high tide, there is not a lot of space. It is surrounded by a big bay, which gives it an additional plus.
Loh PARed Beach
Decent place for swimming with lots of restaurants and small shops nearby. Perfect spot to catch the sunset.
Loh Had Beach
Another white sandy beach that is quiet and suitable for relaxing with local restaurants nearby.
Ao Muong Beach
Located a bit more south of Loh Had Beach. Unfortunately, there is a lot of trash around.
Ao Sai Beach
The pleasant beach down a bumpy track. If you feel unsure about riding a bike, just park and walk the remaining distance. You can see hermit crabs scuttling around and simply enjoy the beautiful views. It's worth visiting the fishing village too, to have a closer look at how locals spend their days.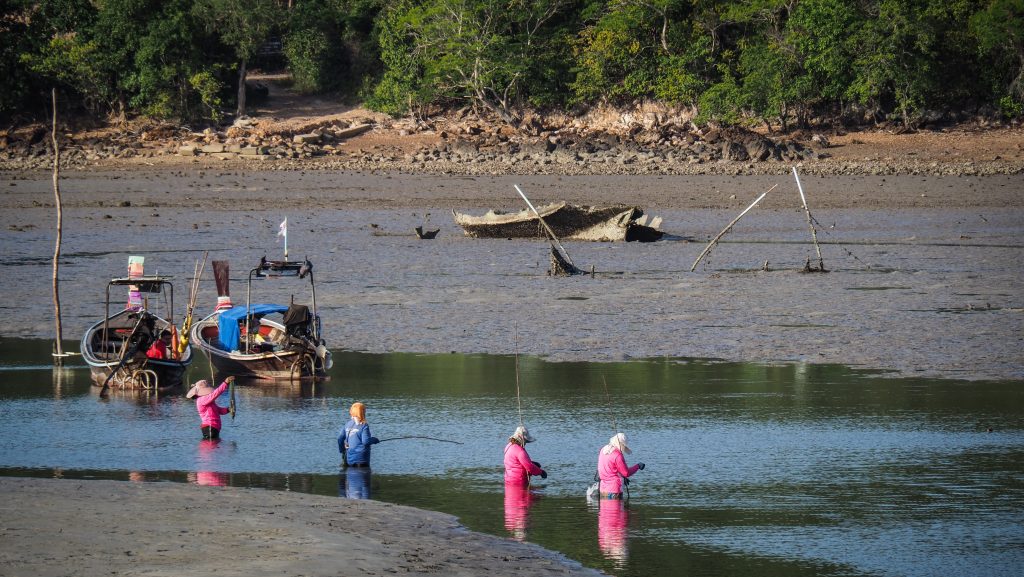 Nok Ok Cape
An adventurous journey, the last piece leads partly through dense jungle and a creek. Better just to park your motorbike and walk. Nevertheless, the beach is completely deserted and absolutely worth a visit.
Other attractions around Koh Yao Yai
Viewpoint
It is located very close to Klongbon Garden Home if you decide to stay there. Climb the stairs and enjoy the spot overlooking the north of Koh Yao Yai island as well as Hong Island and other smaller islands around.
Chong Lard Pier
Arrival and departure point from Koh Yao Yai. You may get a longtail boat to the sister island of Koh Yao Noi and other more distant places too.
Day trips from Koh Yao Yai
Koh Yao Noi
Koh Yao Noi (North Island) is the quieter and smaller sister of Koh Yao Yai (South Island). It can be easily accessed in a few minutes by boat from Chong Lard Pier. It doesn't make sense to transport your motorbike, just rent one on the other side and explore the most interesting places: Klong Jark Beach, Tha Khao Beach or Mankei Bay. Read more about exploring the island in one of my previous posts here.
Koh Hong, Koh Pakbia, Koh Lao Lading
It's a popular day trip from Krabi, but a long-tail boat trip can be easily arranged from Koh Yao Yai too and in fact, the islands are even closer. There will be plenty of snorkelling opportunities in the clear waters of Lading Island, Pakbia Island, and Hong Lagoon. The best beach, surrounded by limestone cliffs is on Hong Island, where most likely you will enjoy your lunch. Don't forget to visit the viewpoint! More about Hong Island and Lading Island can be read in my previous post here.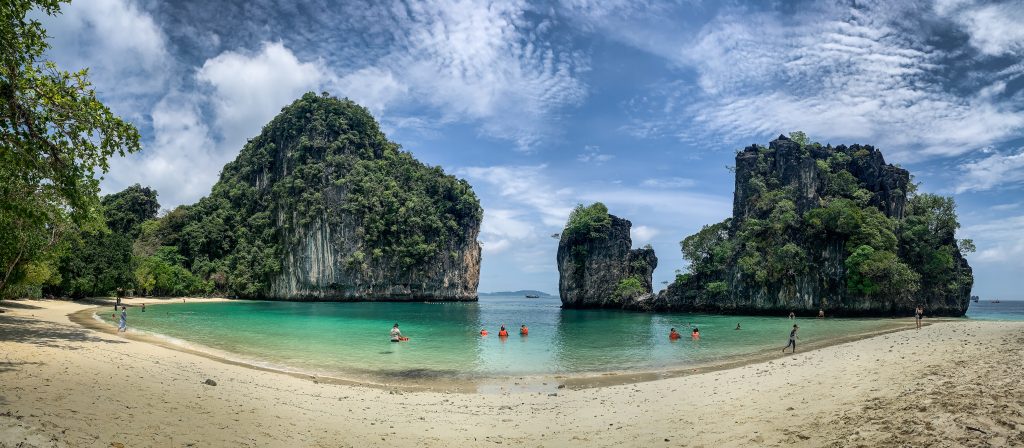 Phang-Nga Bay
The boat trip here is one of the best that can be done in Thailand. The whole area is characterized by limestone cliffs and rock formations, as well as mangrove forests and many small islands. There are many popular places to stop by and explore further. Koh Tapu is known as James Bond Island for its appearance in a Bond film. Koh Phanak Island attracts tourists with its caves and lagoons and at Ko Hong, you have the chance to do an awesome kayak trip.
Summary
I have definitely enjoyed my stay on Koh Yao Yai and there are enough attractions, not only on the island but in the close surroundings, to justify a few days stay. It's a much calmer place than Phuket or Koh Phi Phi, but still in the middle of beautiful Phan-Nga Bay.
You may ask, which of the two islands is better to base yourself on, Koh Yao Yai or Koh Yao Noi? In my opinion, Koh Yao Noi is a nicer and more charming place so I would recommend booking your accommodation there and simply doing a full-day trip to Koh Yao Yai.