"Similan" is a Yawi (a Malayan dialect) word which means nine. The park had originally nine islands numbered 1 to 9 but expanded to include two more remote islands back in 1998: Ko Tachai and Ko Bon.
Crystal clear waters filled with marine life, white sand beaches and tropical forest. All of these made Similan Islands incredibly popular and unfortunately, overcrowded. National Park authorities have been constantly reducing the number of tourists allowed to visit the islands and as of today, it's not possible anymore to stay overnight at any of the islands in the archipelago.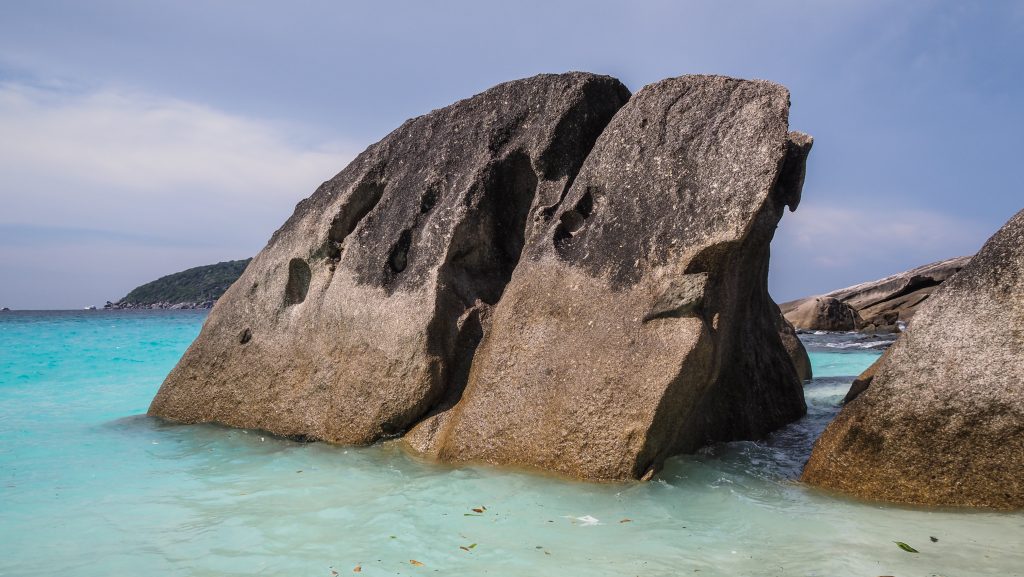 The islands are located about 70 km off the coast in Phang Nga Province and the nearest popular towns on the mainland are Khao Lak and Phuket.
How to get to Similan Islands?
The Similans can be reached only by tour company-operated speedboats. The best is to base yourself in Khao Lak and ask around at travel agents or your accommodation.
If you are into diving, you may want to check out the offers of liveaboard dive boats which are ideal for multiple days adventures.
Thap Lamu Pier is the main pier for boats operating to the islands but there are several others in the area, used by various tour operators so make sure you check where to check in for the tour if pick-up from the hotel isn't included.
You can also book your tour in Phuket but that will significantly extend the duration of the trip as you have to add a few hours in a minibus, which means super early departure and late arrival back to the hotel. I wouldn't recommend that, as you will also miss the chance to explore Khao Lak, which is a nice place itself.
After doing my research, I decided to book the tour online via Klook.com. The price was significantly cheaper compared to the official one on the website of Love Andaman.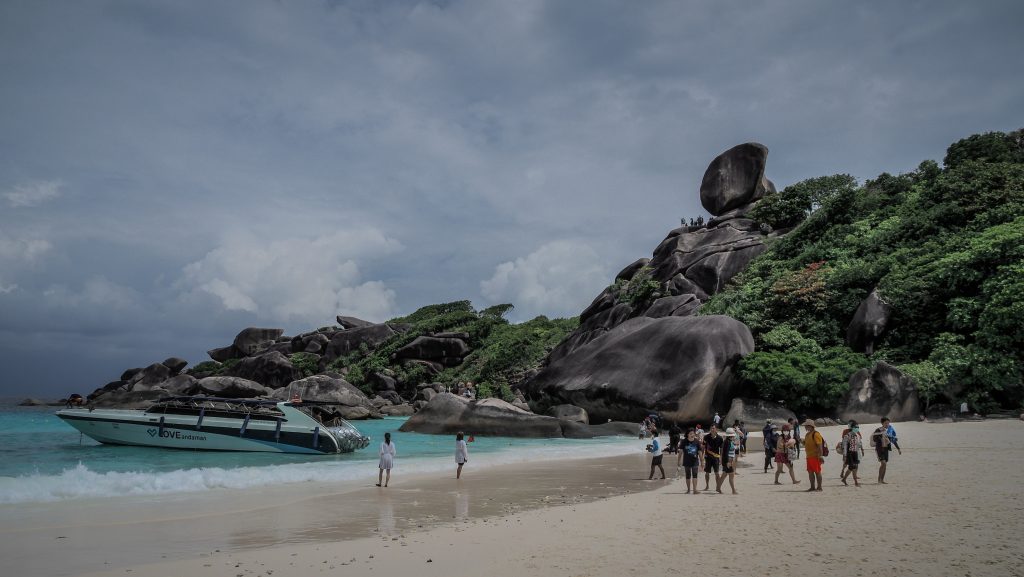 Price and entrance fees
The prices of one day trip should vary between 2,000 – 3,500 THB, depending on what is included. Back in March 2022, the trip cost me 2.200 THB and the National Park entrance fee was included. Always make sure that it's the same in your case, to avoid any surprises at the pier or upon arrival to the islands. Especially as this is one of the most expensive national parks in Thailand.
As of June 2022, the entrance fees for Similan Islands are 500 THB for adults and 250 THB for children 3-14 years old. These are the prices for foreign tourists. As usual in Thailand, local citizens will pay significantly less: 100 THB for adults and 50 THB for children.
When to go?
The best time to visit Similan Islands is from December to April, outside of the rainy season. The waters are clear, making it the best time for scuba diving and snorkelling. The weather is stable and showers are rather occasional.
The park is usually closed for visitors from the 15th of May until the 15th of October but it may close even earlier if the weather is terrible. The daily opening hours are from 8 AM to 4 PM.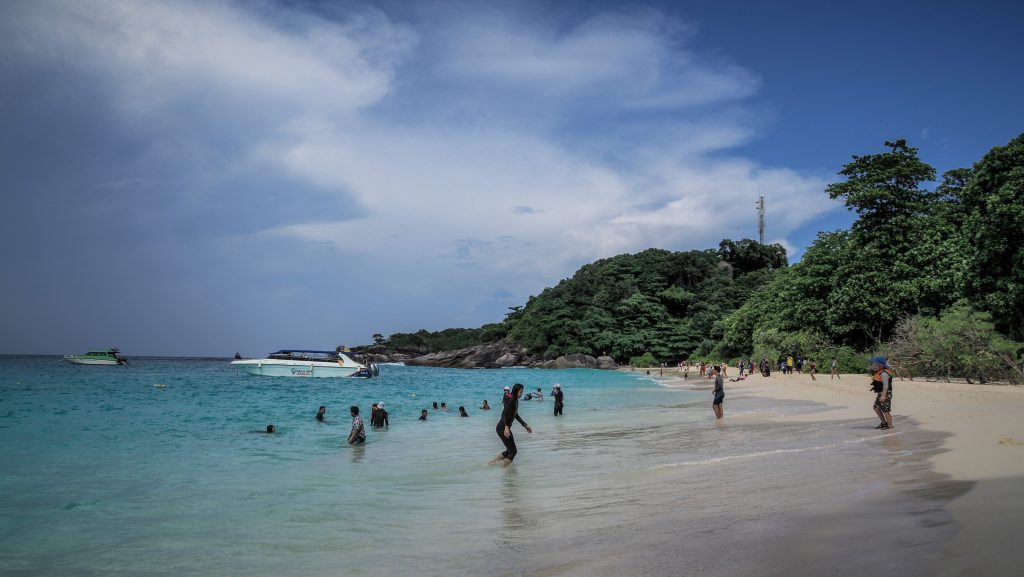 How long to stay?
Camping or any other kind of accommodation is not available on the islands. Therefore, if you don't join liveaboard diving boats, one day trip will be your only choice to discover that area.
The trip plan
The boat operated by Love Andaman is leaving Thap Lamu Pier at about 8:30 AM but you certainly should arrive earlier to check in and to have enough time to enjoy the breakfast! Yes, breakfast is included in the price and it's actually a really good one, with a wide selection of snacks and drinks. After checking in, you will receive a colourful wristband corresponding to the group that you have been assigned to. The guide will call your number and give you safety instructions as well as general talk about the plan for the day.
The first stop is at Island No. 8, also called Koh Similan. That's the most popular spot with iconic Sail Boat Rock and the viewpoint up there. The panorama over the turquoise-blue shallow waters of Donald Duck Bay is indeed spectacular. A path through the rocks leads to the top but isn't too difficult. You will also get enough time to have a walk, swim or just sit on the beach.
Next, the boat stops around Island No. 9, also called Koh Ba Ngu for snorkelling. Of course, it's an optional activity but highly recommended as you will see plenty of fish or even a turtle if you are lucky.
At about 12:00, there it's time for Thai buffet lunch. After a nice surprise in the morning with a quality breakfast, the lunch was delicious too. I have done several boat trips during my 5-month stay in Thailand and the food delivered by Love Andaman was definitely the best.
After lunch, there is another stop for snorkelling at Island No. 7, also called Bayu Island. Some people spot a turtle here but unfortunately, I wasn't so lucky.
The last stop is at Island No. 4, also called Koh Miang An Island. There is a nice path through the forest connecting two beautiful beaches where you can enjoy water activities or simply chill on the sand. Don't forget to look up as you might be able to see a lot of bats, hanging on the branches and resting before an evening meal.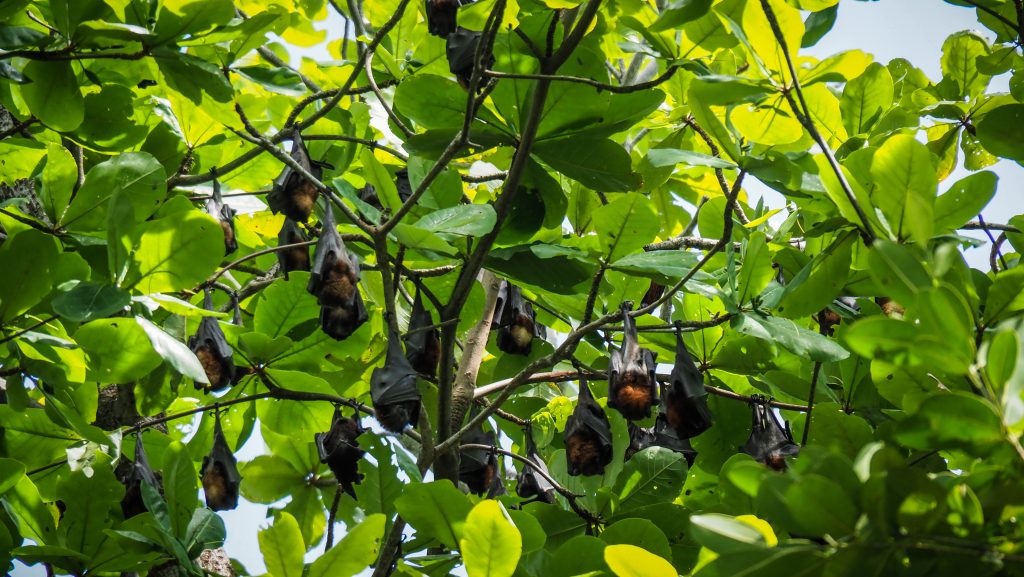 The boat leaves Similan Islands at about 15:15 and arrives back at the pier at about 16:30. Needless to say, above mentioned program is the general one and it can be changed depending on the weather and sea conditions.
Summary
All in all, it was a day well spent. Everything was on an excellent level: food quality, attention of guides, snorkelling spots, and comfort on the boat. And if you get a good promo on Klook.com, the value is amazing. I would definitely go again!