Ang Thong National Marine Park is a stunning archipelago located in the Gulf of Thailand, not far from the popular tourist destinations of Koh Samui and Koh Phangan. The park was established on 12th November 1980. and consists of 42 small, limestone islands, characterized by lush greenery, towering cliffs, and hidden coves. All of the islands are uninhabited and undeveloped except for one: Koh Wua Talap, where the visitor centre, campsite, and bungalows are located.
How to get there?
To get to Ang Thong National Marine Park, you need to travel to the nearby islands of Koh Samui or Koh Phangan, as it serves as a starting point for visiting the park. In both places, you will easily find tour agents offering day trips to the park. There are no boat tours from Surathani or Koh Tao.
Koh Samui and Koh Phangan can be reached on a ferry from Donsak Pier near Surat Thani. Raja Ferry is slow, cheap, uncomfortable, and takes about 1,5 hours to Koh Samui and 2,5 hours to Koh Phangan while Lomprayah is exactly the opposite but about twice the price and takes 45 minutes to Koh Samui and 1,5 hours to Koh Phangan. Time is money, they say. The choice is yours 🙂
Another option would be to fly to Koh Samui. There are regular flights from Bangkok and other major cities in Thailand, as well as some foreign destinations. Check your connections at 12Go.Asia.
How long to stay?
Typically people sign up for a one-day tour. However, camping is possible so if you wish to do so, you will need to make arrangements individually with the tour agent and the boat will pick you up on the next day. The rent of a tent for 2 people is 250 THB per person per night including a torch, clean sleeping bag, and mosquito net.
When to go?
The best period to visit Ang Thong National Marine Park is between December and August.
The dry season lasts from December to February and it's the peak tourist season. Pleasant weather with lower humidity and cooler temperatures. Accommodation and flights can be more expensive, and popular tourist spots can be crowded.
From March to August, there is a hot season with higher temperatures and humidity. Occasional rain showers are possible but they are usually brief. May and June can be particularly hot.
Rainy season months, from September to November, are better to avoid. The prices are more budget-friendly but you may expect frequent rainfall and boat tours will most likely be closed.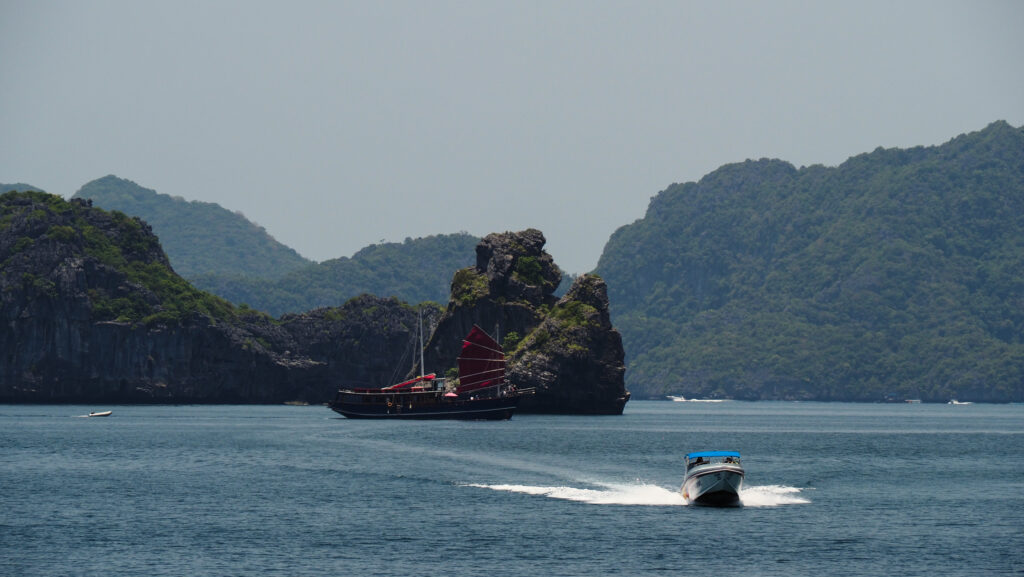 Entrance fee to the park
When signing up for a tour, clarify if the entrance fee is included in the tour price. Normally it isn't and extra cash is collected by tour companies before the trip starts or while you are on board.
The fees as of August 2023 are as follows: 300 THB for foreign adults and 150 THB for foreign kids. Thai citizens will pay 50 THB for adults and 25 THB for kids.
*all prices are from April 2022.
Where to stay?
Koh Phangan
The night in Mae Haad Garden Inn cost me about 12 EUR per night and I chose that location only because other options were not available because of the Full Moon Festival. I ended up very satisfied with it and the area was super calm. With a scooter, it was easy to reach any part of the island anyway. Chaloklum Beach was only a 10-minute ride away.
Later, I moved to the Shanti Boutique Hotel which was a bit more expensive but absolutely brilliant. The rooms are simple but very cozy and clean, and it's nice that they come with a balcony. The location is great as well, near Srithanu Beach and Zen Beach. There are also many cafés and restaurants that offer super tasty food with a lot of variety.
Koh Samui
I stayed for three nights at the Pamoni Hotel in Chaweng for about 19 EUR per night. It was basically a small apartment, with a living room and a kitchen, a bedroom, and a private bathroom and there was a swimming pool for guests too. A very good price-to-quality ratio and the location was very good too.
Ko Wua Talap
If you decide to extend your tour for the overnight stay, there are camping and bungalows to rent at the park headquarters on Ko Wua Talap Island. Facilities are basic: cold water shower and electricity from a generator that shuts down at 11 PM, but isn't it a beauty of this place? You may also rent a kayak to explore the area from the water perspective independently.
The tour
There are numerous companies running daily trips from Koh Phangan and Koh Samui and first, you will need to decide if you prefer to take a speedboat or a slow boat. It takes about an hour to reach the islands by speedboat and about 2-3 hours by slow boat. You can save a lot of time choosing the first option but the ride can be bumpy and less enjoyable. The slow boat usually has a nice deck where you can sunbathe and take a lot of nice pictures.
I decided to choose a tour operated by the Orion Cruise, starting from Koh Phangan. It was a bigger and slower boat. As of April 2022, the cost was about 2.000 THB. Included in the price is pick-up from the hotel, lunch, snacks, soft drinks, and snorkelling equipment. You may pay an extra 200 THB if you go for an option with a kayak. The price included the Ang Thong National Marine Park entrance fee.
The day started with a slightly delayed pick up in the accommodation by a minivan and delivery to the pier. Coffee or tea and snacks were already waiting. The boat departed a few minutes after 9 AM and was going slowly so there was plenty of time to relax on the deck. The first stop was around Koh Wao, where we got our snorkeling equipment and jumped into the water to see some colourful fish and coral. It wasn't bad but the water wasn't perfectly clear and during my travels in South East Asia, I have visited much better snorkeling locations.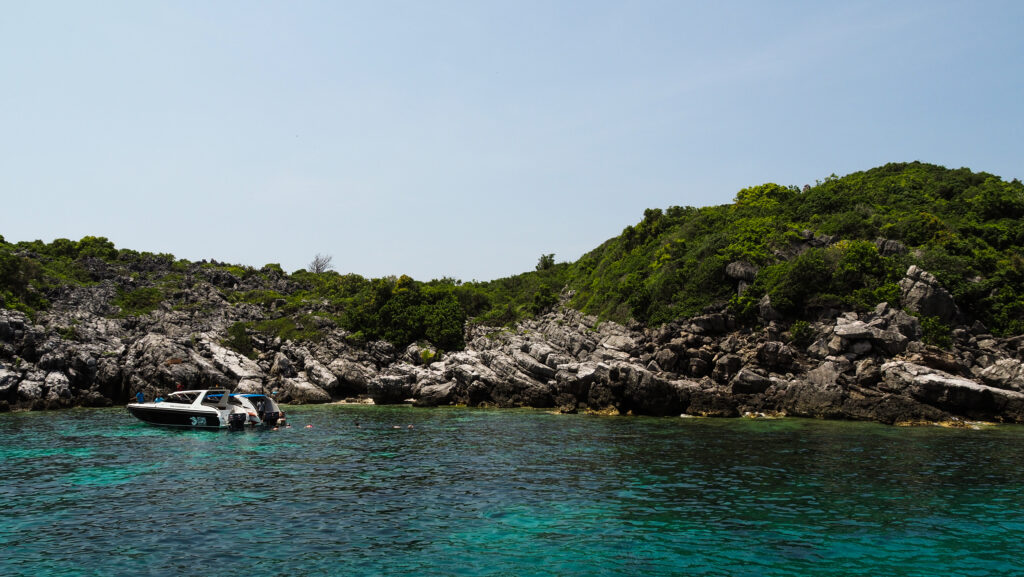 From there, the boat went deeper into the national park and at this point, it is better to be on the upper deck to have an unobstructed panoramic view of the small rocky islands all around. The boat stopped near Ao Ka Beach, which was a drop-off point for those who decided to choose the option of a kayak. To get to the beach itself, we had to switch to a long-tail boat first, as the slow boat was too big to get so close. The whole kayaking experience wasn't too long and took about 30-40 minutes.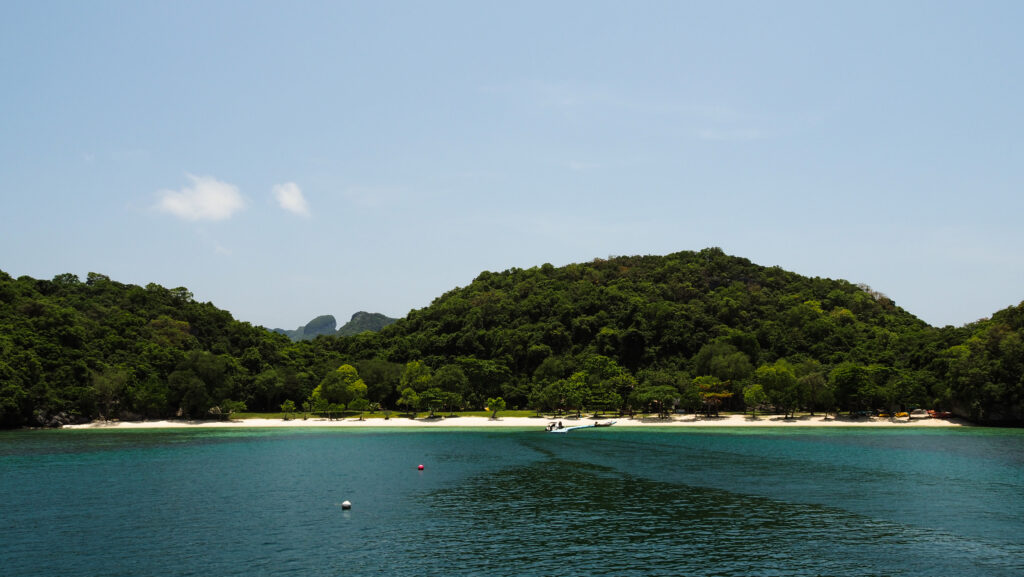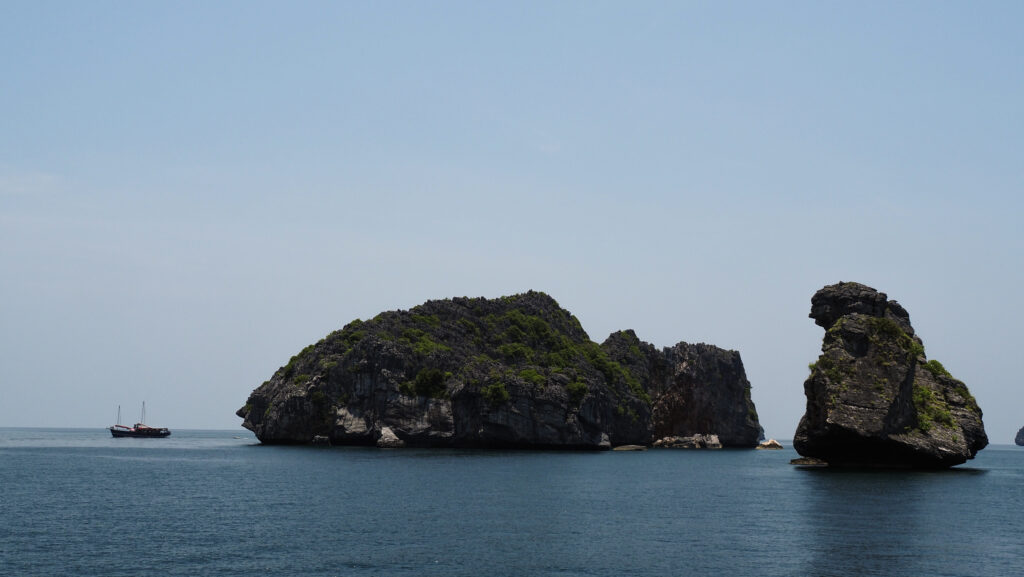 If you haven't decided to have a kayak trip, you will stay on board and meet up with other participants later at Koh Mae Koh. It's a wonderful island with a Blue Lagoon surrounded by steep limestone cliffs in the middle. Follow some steep stairs to get to the viewing platform and you won't be disappointed. The color of the water is bizarre yet very beautiful.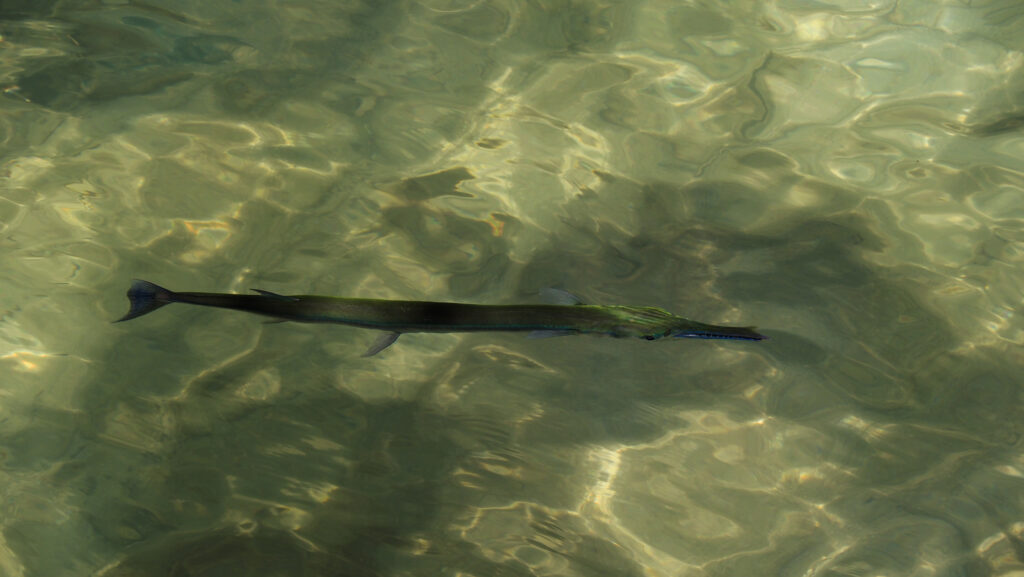 The last stop was at the biggest island in the archipelago: Koh Wua Talap. Here are the national park headquarters and this is the place where you can stay overnight if you wish to. What you certainly have to do is hike up to Pha Chan Charat Viewpoint. It provides a sensational view of the islands with blue waters and green forests all around. The hike up is very steep and sweaty, especially under the hot sun but it's totally doable for most people. Take your time and stop at other viewpoints along the way. The return trip should take about 1 hour.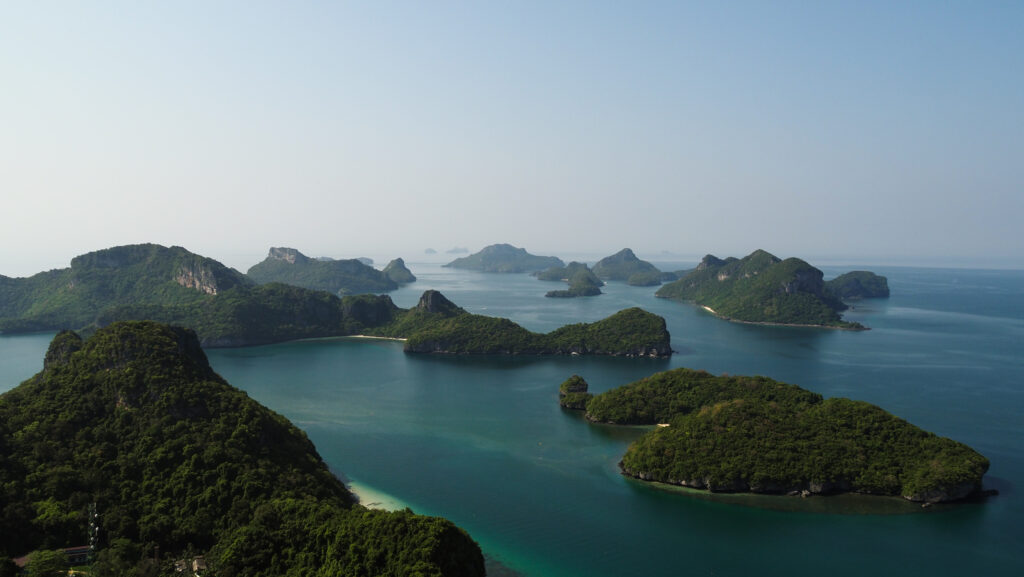 Once I got down, I still had some time to enjoy the wonderful beach and chill in the hammock. At the agreed time, the captain called me to return to the boat and we started our return journey to Koh Phangan with the sun slowly setting. We arrived shortly after 6 PM and were dropped off at our hotels.
Overall, it was a great day and the whole trip was organized nicely. The food was good, the crew was incredibly friendly and the views in the national park impressed me a lot. The only negative side was the speed of the boat, which was really slow and we spent plenty of time travelling to and from Ang Thong National Marine Park. If the boat had been faster, we would have had more time to spend in the park.