Koh Hong is located in the Krabi Province in the South of Thailand. The island is a popular day trip destination, famous for its impressive limestone formations, beautiful beach and good snorkelling. It's also worth mentioning Hong Lagoon, which can only be reached by passing through a narrow rock opening. The island is a part of the Than Bok Khorani National Park, therefore you will need to pay the entrance fee.
There are two small shops near the beach where you can buy drinks, but most probably you will have them included in your boat trip together with lunch so there is no need to spend extra money.
How to get to Koh Hong?
There are two basically only two options. You can either join one of the organized group tours or charter your own long-tail boat or speedboat. The first one is obviously way cheaper. I contacted Say Yes Krabi Tourist Information through Line and the communication as well as booking process with Ton was very easy. You may also go to their office in person. The tour was organized very well and there was nothing to complain about. Price was about 1000 THB plus 300 THB for the entrance ticket to the national park. Lunch and non-alcoholic drinks were provided. Additionally, we stopped at Lading Island, which is also beautiful!
When to go?
I strongly recommend travelling in the high season, between October and April. In the rainy season, trips may be infrequent or the seas could be a bit rough making the trips uncomfortable.
How long to stay?
The trips usually stop at the beach for about 2 – 3 hours and I would say it is enough to visit the viewpoint and relax. The remaining time will be spent visiting Hong Lagoon and Lading Island.
Where to stay?
There are no accommodation facilities on Hong Island. I recommend staying in Ao Nang, Krabi or Railay Beach. In Ao Nang, there is a very nice place called The Krabi Forest Homestay where I stayed for a few nights.
Getting around the island
Options are limited to… walking! There are absolutely no roads or anything like that, just a beach and the stairs leading up to the viewpoint.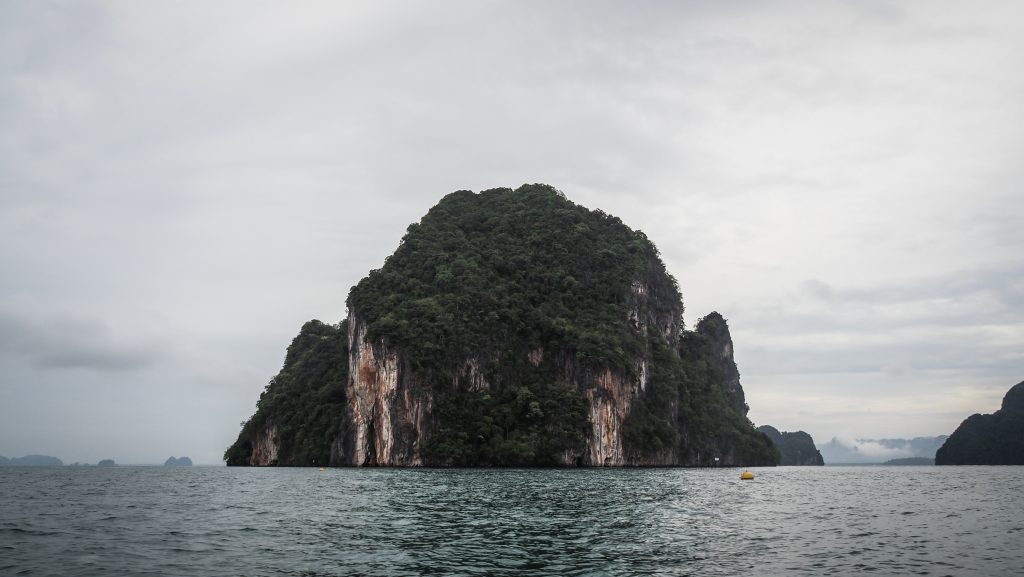 What to do on Koh Hong?
Besides admiring the views from the beach or short climbing to the viewpoint, there are other classic water activities available, such as kayaking or snorkelling or rather short hiking.
360° Viewpoint
It takes around 30 minutes to go to the top with more than 200 rather steep steps. The view up there is a simply stunning 360 degrees panorama. Definitely the highlight of the trip!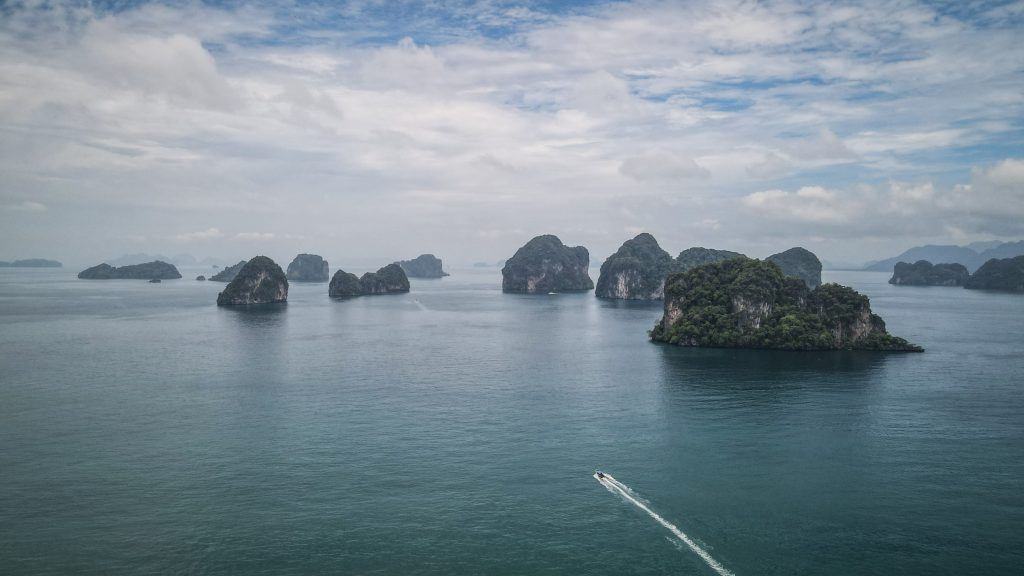 Hong Lagoon
The Hong Lagoon is part of every Hong Island Tour. The boats enter inside through a narrow rock opening and then you get some time to enjoy the turquoise waters surrounded by limestone cliffs. The weather wasn't very good at that time so we stayed on the boat but in general, you can do some snorkelling and swimming here.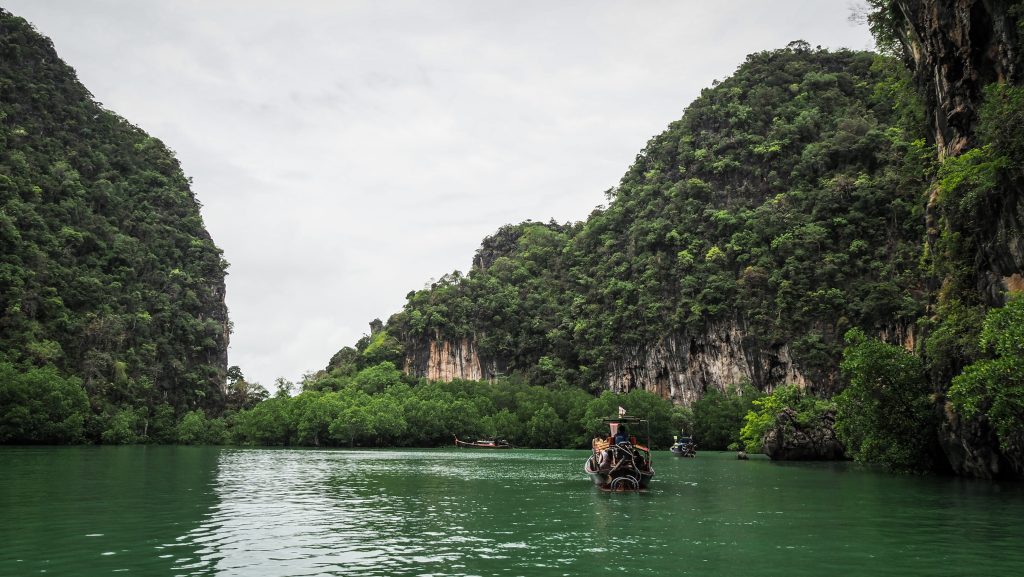 Beach
On one side there is the jetty for longtail boats and speedboats and on the other side is an amazingly soft white sandy beach with iconic rocks just in front. Crystal clear waters are perfect for snorkelling and exploring a wide range of colourful fish.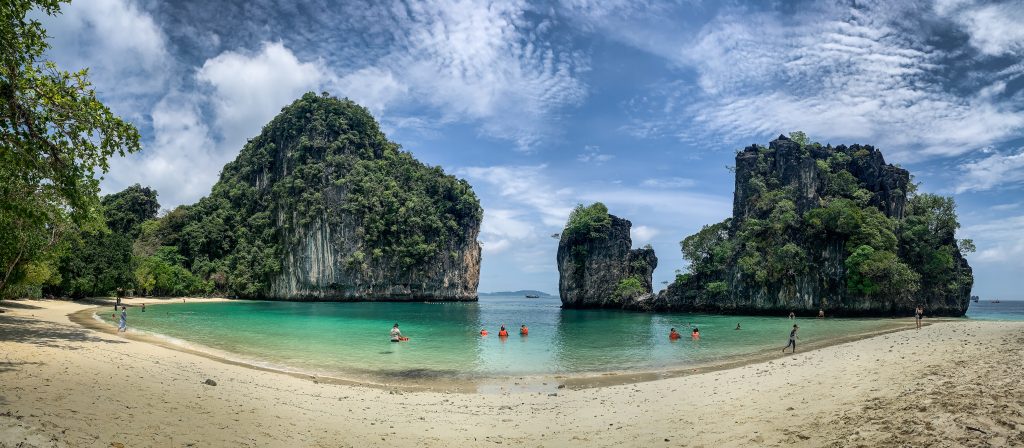 Lading Island
Lading Island is about 2.5 kilometres north of Hong Island and is usually included in the itinerary of day tours. The beach is not too wide but very picturesque. There were some jellyfish in the water so we didn't snorkel.