Probably I wouldn't come to Tauranga if it wasn't the place where I had to pick up my campervan. I was super excited because it was supposed to be my vehicle and home for the next several weeks. The plan was simple. Finish all formalities quickly and spend the rest of the day exploring the town!
How did I find a car in Tauranga? Well, it was before I even departed to New Zealand. At my boring job, I had enough time for browsing websites of rental companies, reading blogs and articles from other travellers. This is how I came across Kiwi Road Trips and checked their offer of self-contained vans.
After another week of thinking about all pros and cons, I made my mind that it's the most convenient and affordable way to have my own 4 wheels for a longer period of time. It comes with guaranteed buy-back so I didn't have to worry about looking for buying in April, which is already after peak season. Karen and Pete explained to me all formalities and we set the date for pick up.
Don't you worry – there will be a separate article describing all the options that travellers have for renting or buying a car in New Zealand. Stay tuned. Meanwhile, let's focus on Tauranga.
How to get to Tauranga?
Intercity has a bus network all over the country and they have good deals too. You can buy hours-based travel passes and that should be fine to visit the most popular travel destinations. Needless to say, places that are off-the-beaten-track will be difficult to reach and very often it's possible only with your own vehicle.
Nearby airport isn't too busy but there are daily flights to and from Auckland, Wellington or Christchurch.
I will describe the bus trip a bit more because I must say, it was quite entertaining. I boarded the bus in Auckland and everything was fine until on one of the turns it hit the wall of rocks with its left side. Not very hard, but everyone could feel a bump and small pieces of glass were all over the floor. A window was broken. The driver stopped, checked the damage and called the company. The window was still there, just a bit broken. Unfortunately, it could fell apart anytime creating the risk for passengers and other drivers. The solution to the problem was very practical and kiwi style. The driver took a broom, smashed remaining parts of the window, told everyone to move to the front of the vehicle and that was it. We continued the journey to Tauranga, just without 2 windows on the side of the bus. At least we couldn't complain there wasn't enough fresh air. Such situations certainly don't happen too often to stay chilled!
I was picked by Karen from Kiwi Road Trips at the bus station and after signing documents, it was time to drive out on kiwi roads.
1-day itinerary
Tauranga is the largest city in the Bay of Plenty and one the biggest in the country. Location is very convenient for further exploration of North Island, with Rotorua, Taupo and Tongariro National Park being a short drive away. The city centre isn't as popular as beachside suburbs – Mount Maunganui or Papamoa. But you know me guys, I always want to see everything so here is where I started.
The Elms – Anglican mission was established here in 1838 by priest Alfred Nesbit Brown and the first buildings in the Bay of Plenty were constructed, initiating regular contact between Maori and Pakeha (white people). Brown worked hard, preaching even in the most remote settlements. Unfortunately, after the war, soldiers settled on the land previously occupied by Māori and the mission declined.
The guide was an absolute highlight of the place. So passionate and dedicated! Even though the entrance ticket isn't cheap (15 NZD for international guests), it's a solid part of New Zealand history and shouldn't be missed.
Mission Cemetery – Visiting the memorials commemorating battles between Maori and British government forces is a great continuation to the visit at the Elms mission house.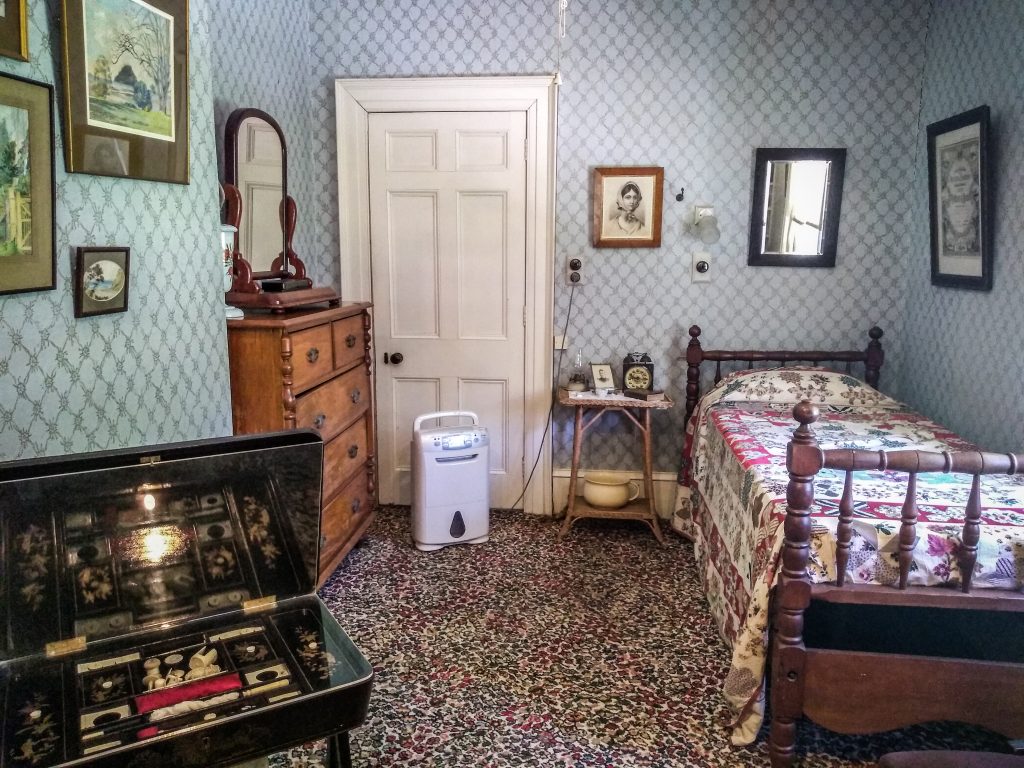 Monmouth Redoubt – Another memorial place. Maori fortified village (called pa) Taumatakahawai, used to stand here until it was taken over by British forces during the wars to stop the flow of warriors and support for Maori chiefs.
Tauranga Art Gallery – exhibitions of contemporary works. I'm not a fan of such, so gave it a miss but it does have good reviews so you may want to consider it in your itinerary.
After seeing the most interesting sights in Tauranga, I got into my car and drove to the nearby beachside suburb of Mount Maunganui. It's hard to miss an extinct volcanic cone at the end of peninsula seen from the distance and that was exactly where I was heading. Maunganui means big mountain but let's say that with the elevation of 232 m a.s.l. the name is rather overexaggerated.
Mauao Reserve – There has been evidence of three fortified villages (pa) on top of and around Mauao making it an important and sacred site for Maori. Several walking paths run in the area, the most popular being the summit walk. You would need about 35-50 minutes to get to the top and it can be done following Oruahine Track, Waikorire Track or 4WD Track. Check the map here. It's quite steep and more tiring than it looks like but the views are nice, especially in the direction of the ocean. The base track around the mountain is popular as well and it's 3.4 km long, taking about 45 minutes to complete.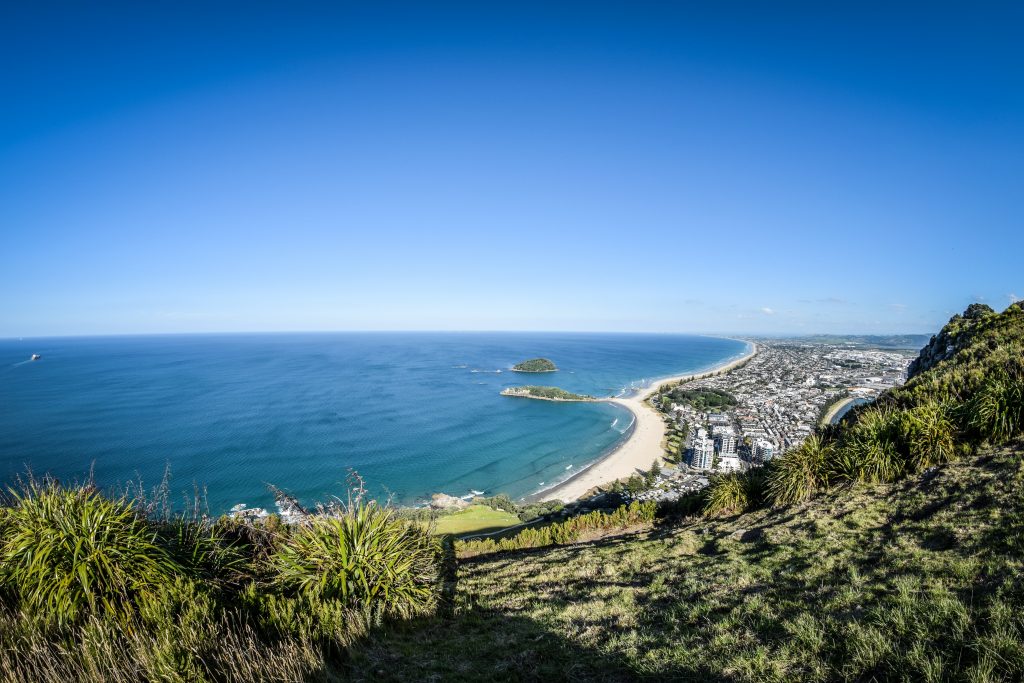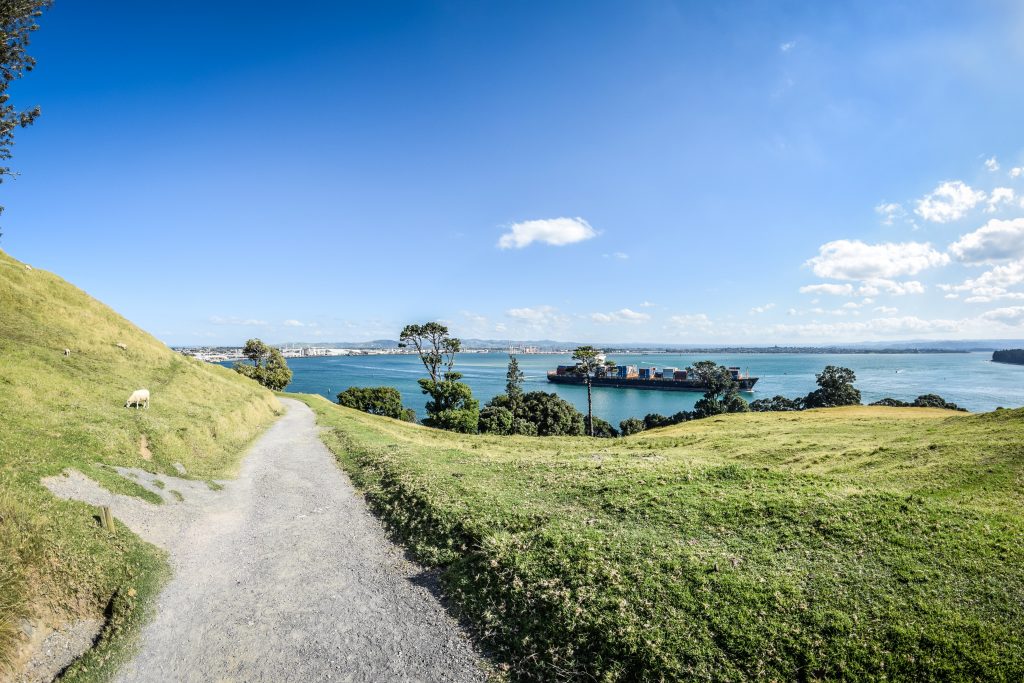 Main Beach and Pilot Bay Beach – The first one is on the side of the ocean, which makes it very popular among those looking for bigger waves. There is also Moturiki Island easily accessible from the beach. The second one is located on the side of the bay and is usually much calmer and better for kids.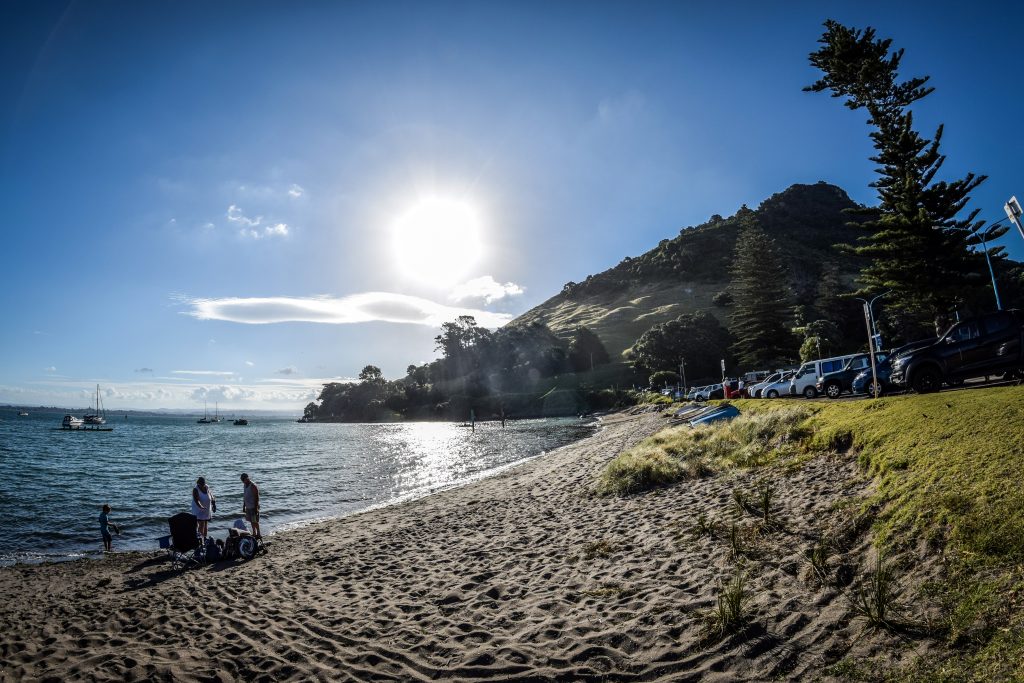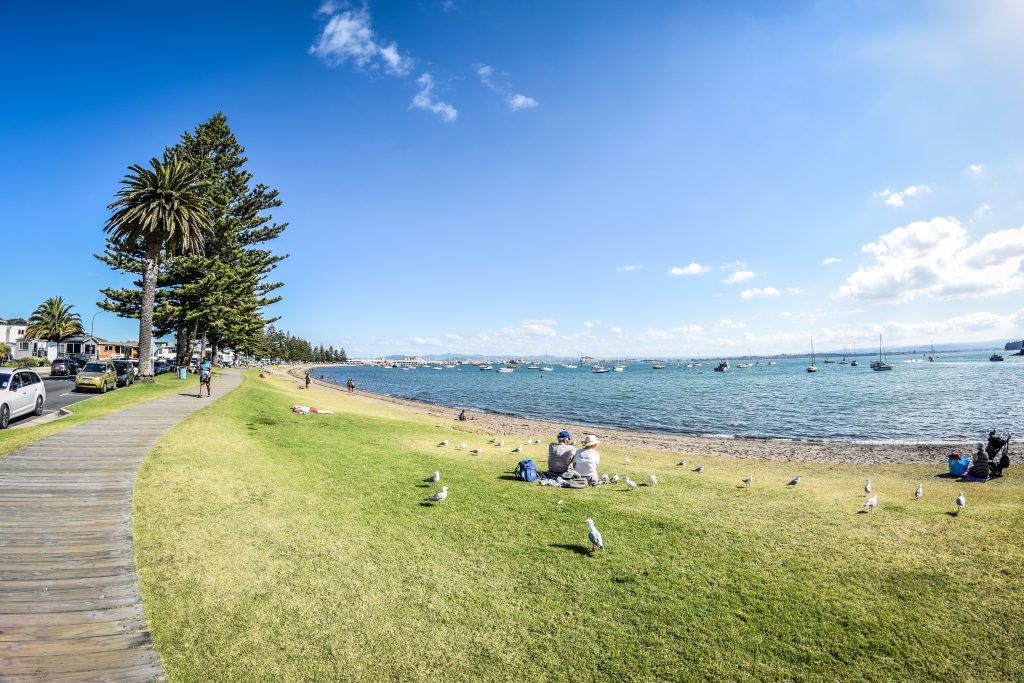 Mount Hot Pools (optional) – Located just at the feet of Maunganui. The bath in hot saltwater doesn't sound bad and certainly will help you to recover energy after a full day of sightseeing.
Minden Lookout – Being located about 13 kilometres from the city centre, it was my last stop for that day. The easiest is to follow State Highway 2 and then turn left into Minden Road in Te Puna. Wide panorama of the Bay of Plenty is certainly worth extra kilometres.
From there, it was time to stock up with groceries so I made my way to Pack'n'Save. It has the opinion of being the cheapest supermarket in New Zealand and they also have discounts for fuel which is another benefit for road trips.
Karen and Pete recommended me to stay the first night in the campervan at McLaren Falls, 190 hectares of parkland set alongside Lake McLaren. Parking for campervans costs 10 NZD and it was indeed a very nice place in nature with clean toilets, sink and electric grills.