Waiheke was my second island escape from big city life in Auckland. Fantastic beaches, watersports, hiking, fishing, wineries. It seems that Waiheke has it all and it would be really difficult to be bored there. How lucky Aucklanders are to be surrounded by such places!
How to get to Waiheke?
The island can be easily accessed with the same operator that took me to Rangitoto and Motutapu Islands before – Fullers 360. The ferry ride from the Auckland City Centre takes around 40 minutes and costs 42 NZD for the return trip.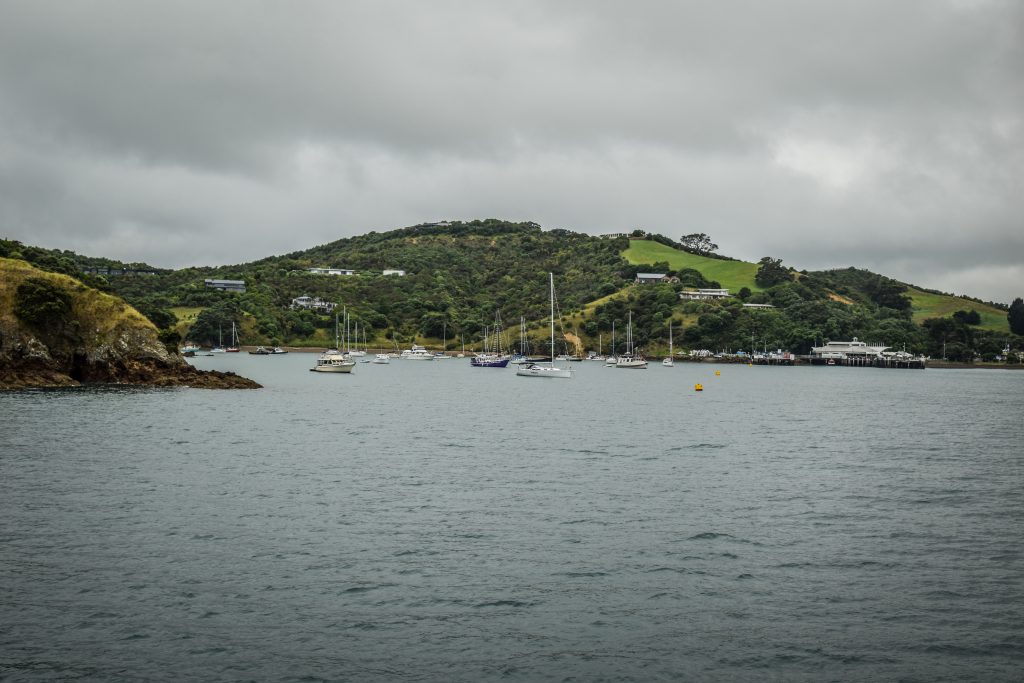 How to get around?
After arriving at the ferry terminal at Matatia Bay, I purchased one day ticket for public bus service. It costs around 10 NZD and takes people to various locations on the island with plenty of stops on the way.
There is also a more expensive alternative of HOP-ON HOP-OFF bus served by Fullers 360. It's more like a tour bus that has set stops limited to the attractions and wineries. Combined ticket including return ferry ride plus the bus costs 68 NZD. Unless you want to reach a place that is beyond public bus service and on the other hand is included on the route of HOP-ON HOP-OFF, I don't see the benefit of choosing that option.
Another means of transport include bicycles, scooters, rental cars or taxis.
One day itinerary
The first ferry from Auckland to Waiheke was scheduled at 8 AM and to have as much time as possible on the island, I was obviously on board. The morning seemed to be very cloudy but shortly after arrival at Matatia Bay, the sun was already burning my neck. I didn't repeat the mistake from Rangitoto and that time I immediately put a sun cream all over my exposed skin.
I purchased a daily ticket for public bus service and boarded line 502 heading towards Rocky Bay. The driver seemed to be surprised that I'm going there and for a short moment it made me hesitate. Luckily, I didn't change my mind. The less popular the place the better!
The reason why I wanted to go there was Whakanewha Regional Park. The place was absolutely awesome and probably I could spend the whole day just here, hiking all the tracks. It was still some time before high tide and the ocean looked like a bigger pool a few hundred meters from me.
I followed Dotties Lane Track first, then completed two small loops: Rua Loop Track and Pa Look Track. In the end, I couldn't resist going all the way to Cascades Stream with waterfalls, following Nikau Track that later joins Tarata Track. All of them were excellent hikes in a completely new type of forest for me. At least back then, because the next 3 months in New Zealand brought even more natural surprises. People don't even call it a forest here. It's a bush. Bush full of ferns, palms and birds singing all over the place.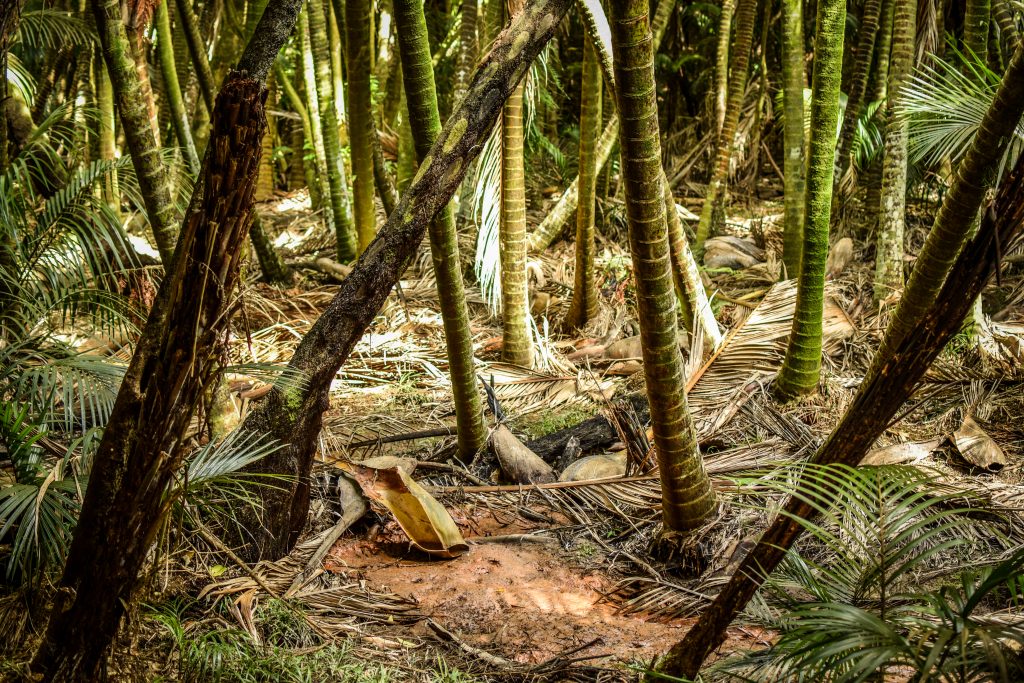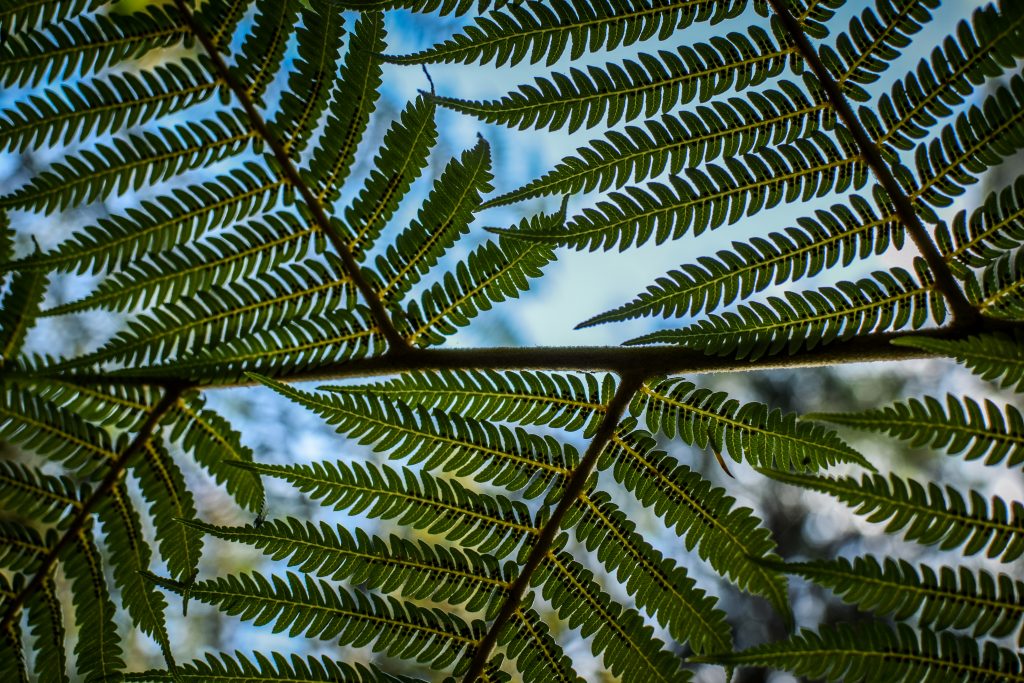 The visit to Whakanewha Regional Park took me around 2-3 hours. You can check out the detailed map of the place published on the Auckland Council website.
My next destination was Onetangi Bay and due to peak hour, all buses seemed to be full of tourists. Google maps shown it was just around an hour walk to get there, with the chance to visit Waiheke Museum on the way, more or less following Waiheke Cross-Island Walkway. Why not? 🙂
There is a reconstructed woolshed with exhibits, old cottage, three bach-style houses, telephone exchange and building of the jail. It's a really nice place to understand the history of the island. Entry by donation.
Onetangi Beach had nice sand and there were much fewer people than I expected. A pleasant place for quick swim and lunch.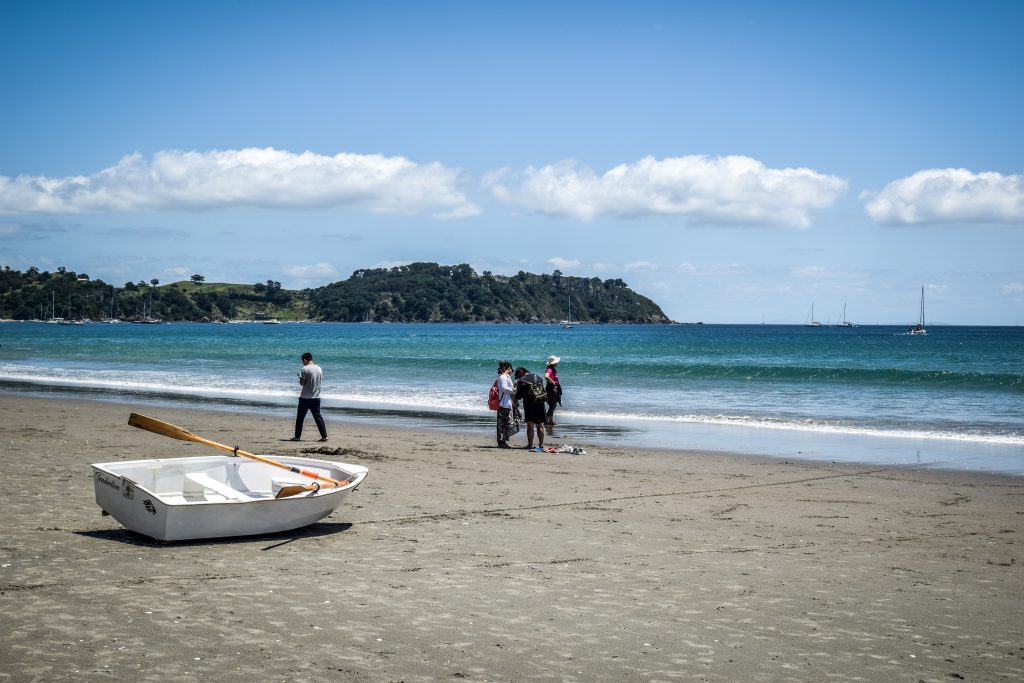 I caught the bus 502 again, that time going towards Blackpool Beach. Calm and quiet place only with a single kitesurfer and moored yachts. When I proceed along the Esplanade, unexpectedly I saw a picturesque wreck visible in full size due to low tide. It's the hulk of the trading scow Rahir.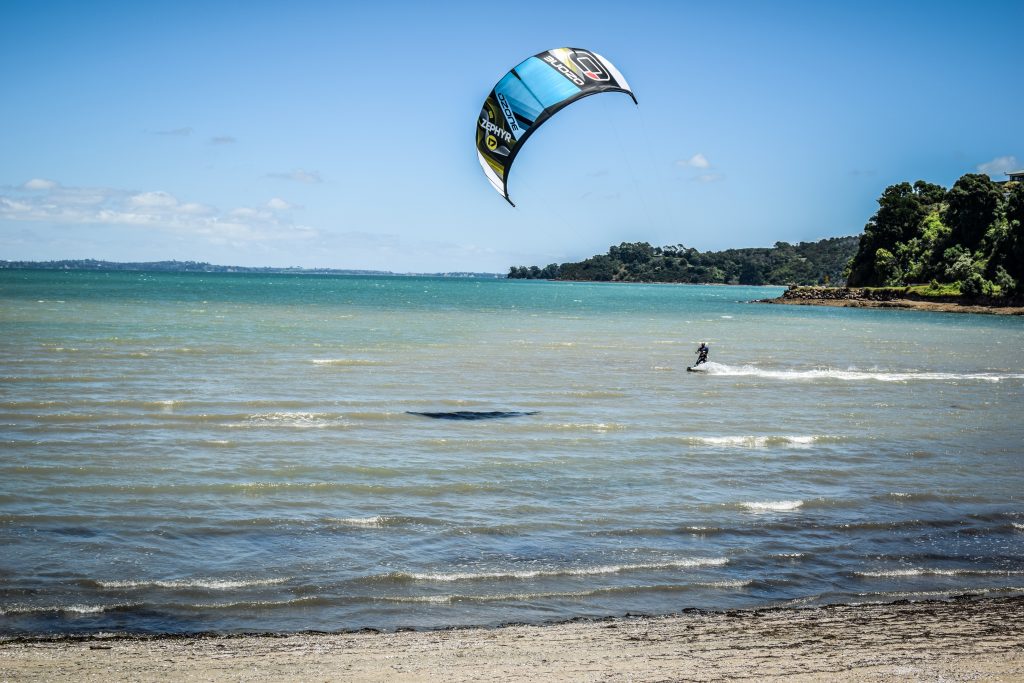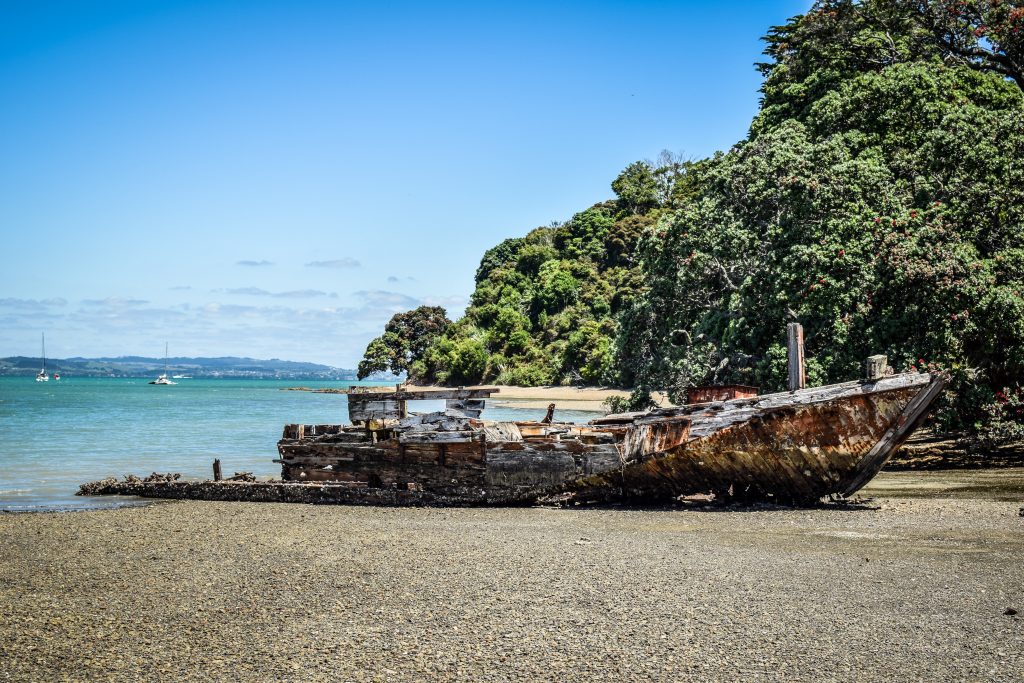 As mentioned before, Waiheke is famous for two reasons: beaches and vineyards. Beaches checked. Time to have a break and do a wine tasting. At that moment the closest place was Mudbrick Vineyard and Restaurant and that was where I headed. For 10 NZD I had the chance to sample 3 different kind of liquid pleasure. It tasted even better on their lovely shaded terrace.
The last stop was Oneroa Beach, approximately half an hour walk but after some wine, I was fast as the wind. Oneroa was my least favourite beach on the island. Being so close to the ferry terminal, it's very accessible and popular, somehow lacking the atmosphere.
One day on the island was just fine and fulfilled my expectations. On the other hand, I wouldn't say that that 2 or 3 days would be too long either. With so many things to do, time can fly very fast and if you are tired enough, nothing is better than a glass of wine or chilling at the beach.