Koh Bulon Le is definitely one of the most unspoiled and untouched by mass tourism islands in Thailand. There are no big parties, no speedboats going back and forth and electricity is available only for a few hours per day. It's a big contrast compared to nearby and very popular Koh Lipe.
With a size of about 3 square kilometres, it's a really small piece of paradise that can be walked around easily in a few minutes without any stress related to traffic as simply there are no cars and only a few motorbikes owned by the locals. Sounds interesting?
How to get to Koh Bulon?
First of all, I travelled to Koh Bulon Le in March 2022 when tourism in Thailand still wasn't back to its pre-pandemic shape. The minibus took me from Trang to Pakbara Pier where I got on a speedboat to Koh Lipe. After spending a few days there, I took another speedboat directly to Koh Bulon. It was quite a fun experience as there is no proper pier on the island and instead, the speedboat approached the beach as close as possible and then I had to jump over the side into the water and just walk to the shore. Luckily, a staff member helped to carry my luggage!
Unfortunately, getting out of the island wasn't that easy as there were no speedboats connecting the island back with Pakbara Pier. But, it is Thailand and nothing is impossible! After chatting with a very kind receptionist at my accommodation, she made a few phone calls and found someone who knew someone who was going to Pakbara Pier the next day with a longtail boat to sell fish. For me, such local transport is always better than a speedboat and we even had a short stop at Koh Don!
In normal seasons, speedboats are operating en route from Phuket to Koh Lipe, usually making stops and picking up passengers at Phi Phi Islands, Krabi, Koh Lanta and Trang Islands. Koh Bulon isn't that popular but it is on the way and most operators can drop you off there.
Alternatively, you can get a bus from Trang to Pakbara Pier and then continue to Koh Bulon Le. Or make your way from Pakbara Pier to Koh Lipe and then stop at Koh Bulon Le on the way back, exactly as I did.
If coming by air, the closest airports are in Hat Yai and Trang. You can check all the transport options and timetables, as well as book your ticket, on 12Go.Asia.
When to go?
I strongly recommend travelling in the high season, between October and April. In the rainy season, getting to Koh Bulon Leh isn't impossible but much more difficult and definitely more expensive. You will rely on local longtail boats and your negotiation skills. There also might be days when the sea is too bumpy to go.
How long to stay?
It's a small island so I would say that 1 full day should be enough to visit all the exciting places and enjoy beach time. However, if you want to slow down and simply live life without any pressure and worries, consider staying a bit longer.
Where to stay?
The East side of the island has the best beach and good resorts, such as Pansand Resort or Bulone Resort. If you want to save some money, you may look for accommodation in the northern part. I recommend Chaolay Homestay. It was a bit of a walk from the speedboat drop-off point as you basically need to cross the whole island. With a bag and in heat, but that's ok 🙂 For 600 THB per night, you get a bamboo bungalow with a really good mosquito net, fan and a private bathroom. The host is very friendly and courteous. Electricity is switched on from about 6 PM and it goes off at about 11 PM, so it would be just you and the sound of millions of cicadas. Probably it's a good idea to have a flashlight, just in case.
I couldn't find this place on booking.com, nor on agoda.com, so here is the phone number: +66 86 967 0716. In my case, I just found it on Google Maps, by reading recommendations and went there without booking.
Getting around the island
Options are limited to… walking! It takes about 20 minutes to walk from one side of the island to the other, so really don't bother about any kind of bike. Koh Bulon Leh is covered in thick jungle, but narrow footpaths are clearly visible.
What to do on Koh Bulon?
There is not a lot to do, but that's exactly the point. Besides spending time on the beach, there are other classic activities available, such as kayaking, snorkelling or rather short hiking. There are a few nice places to eat but don't expect the nightlife to be much wilder than some beers while chatting with friends.
White Sand Beach
Long sandy beach with shallow water and good snorkelling opportunities not far from the shore. There are some resorts around, but don't worry – access isn't for guests only and everyone can enjoy this place.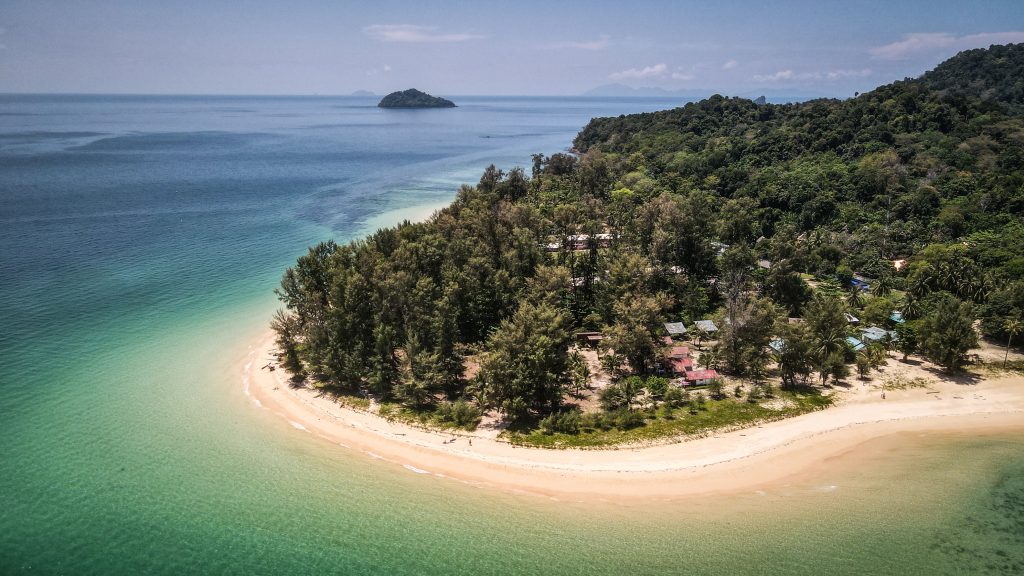 Ao Panka Noy
Another nice beach with fine restaurants. Not as good for swimming as White Sand Beach but it's only a short walk so why not check it out?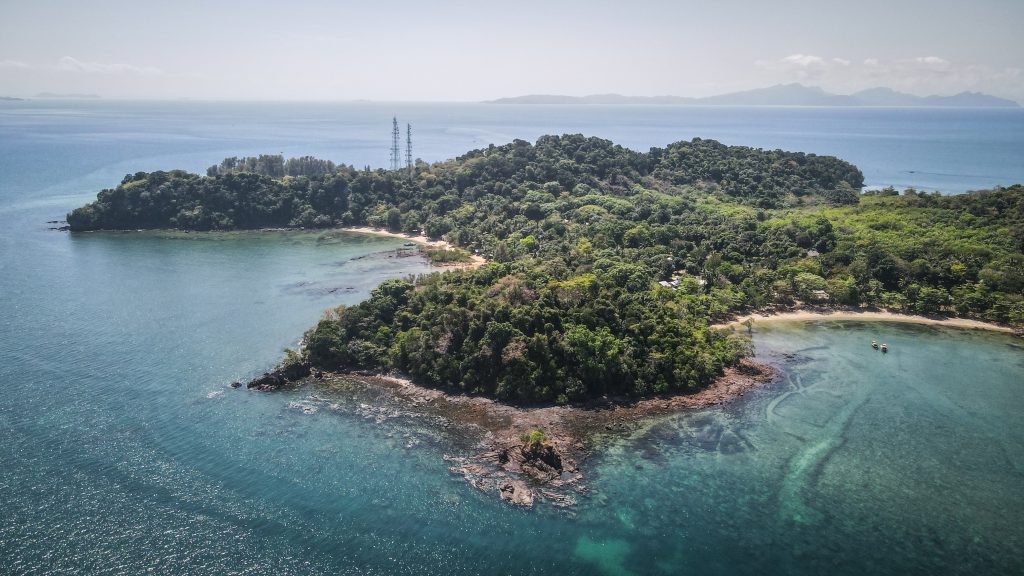 Ao Panka Yai
The closest beach to Chaolay Homestay. There are some hammocks so you can chill and watch the sunset, but unfortunately, there was quite a lot of rubbish too.
Mango Bay
It's a hotspot for local fishermen so there are a few fishing boats and lots of nets on the beach. I wouldn't say it's a good place for relaxing, but the walking path to this place is nice and you may even walk a bit further on the rocks on the right side of the beach if the tide allows.