First of all, it has to be said that elephant watching is one of the top tourist attractions in Thailand. In such cases, profit is usually more important than animals' safety and comfort. In many places all over the country, you may see that activities including elephants are widely promoted, e.g. bathing but unfortunately also riding on their backs.
Would you like to carry a bunch of monkeys on your back because they want to take a nice picture for their monkeygram? I guess the answer is no.
Of course, not all the places are bad and very often they say straight away that if you want to ride an elephant, you must go elsewhere. But how about elephant watching in their natural environment, where they can walk around freely wherever they want, where you can't touch them or feed them because actually, it isn't a ZOO?
If you aren't lucky enough to bump into the elephants on your hike in the jungle, and most certainly you won't be, then I would recommend visiting Kui Buri National Park. It covers an area of ​​969 square kilometres, right next to the border with Burma. More than 300 elephants live in the park so you have decent chances to see some, but remember it is not guaranteed. Gaurs, bantengs and deers are also quite common. In theory, you may also spot golden jackals, langurs, white-handed gibbons, Burmese hares, Malayan porcupines, wild boars or even tigers, leopards, Malayan tapirs and dholes (Asiatic wild dogs). Chances? Close to zero.
How to get to Kui Buri National Park
Kui Buri is about 280 km and a 4-hour drive from Bangkok. Otherwise, it's over a 1-hour drive from Hua Hin and even less than 1-hour drive from Prachuap Khiri Khan. All these cities are connected by railway. The weekend trip to Kui Buri can be easily connected with another great national park – Sam Rot Yod. The best would be to have your own car or a motorbike, but if not, you can join a tour. Just ask around at the tourist agents.
If you drive yourself, make sure you are heading to the correct place. Google Maps may lead you to the headquarters area of the park which is not where the wildlife watching area is. The actual wildlife watching area is at Huai Luek Ranger Station, about 16 km north of the headquarters.
Opening hours
Kui Buri National Park is closed from 1st September until 31st October due to the rainy season. In other months, the wildlife watching area is open from 2 pm to 6 pm daily, but it's recommended to arrive no earlier than 3 PM as the wildlife activity increases in the late afternoon and the chances to see anything are higher.
Entrance fees
As of June 2022, the entrance fees for international tourists are 200 THB for adults and 100 THB for children 3-14 years old. Thai citizens pay 40 Baht for adults and 20 THB for children. Cars will be charged with 30 THB.
But it is not the only cost. Driving your own vehicle into the national park is not allowed, so you have to organize the safari-style vehicle which is a converted pickup with seats mounted on the trunk. The safari vehicles don't have any roofs, providing you with 360 degrees of visibility. In each of the cars, there is a local driver and also a guide, but they don't speak much English so don't expect a lot of interactions. Getting a car costs 850 THB per group/vehicle.
The safari
Before you hop on the pickup truck, consider renting binoculars. Most of the animals can be seen from a distance so if you don't have a good zoom lens for your camera, it might be difficult to see them clearly.
The safari in the restricted part of the national park takes about 2-3 hours, which I think is just enough. After about 15 minutes of driving, we spotted a big herd of gaurs as well as some deers. We didn't leave the car but the driver gave us plenty of time to take pictures and even moved the car slightly forward to change the angle.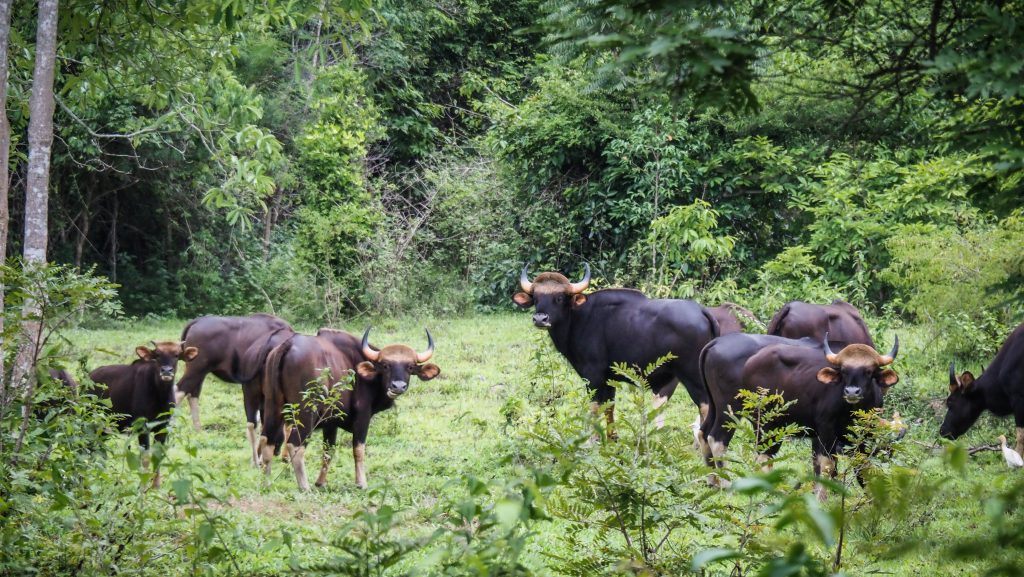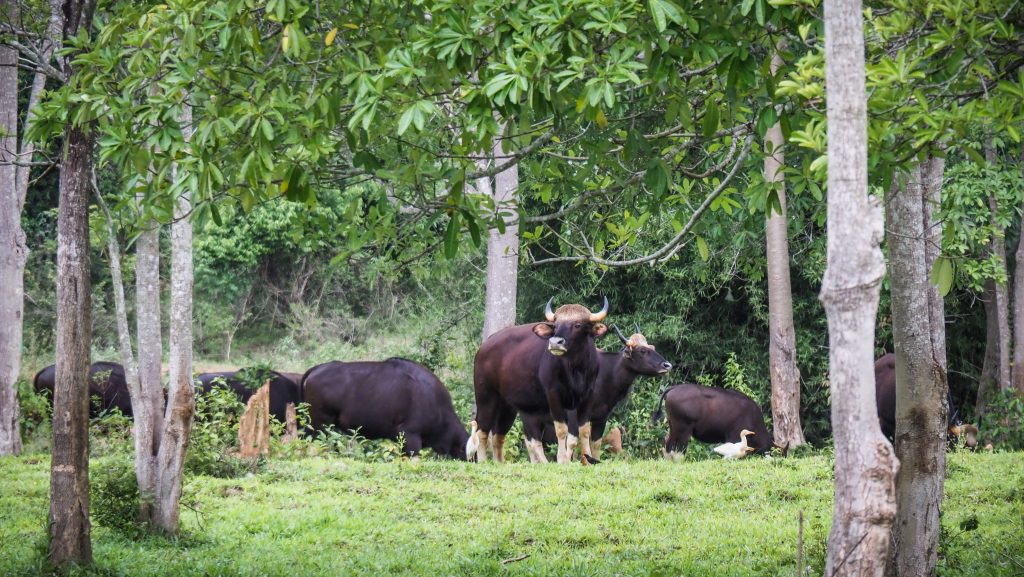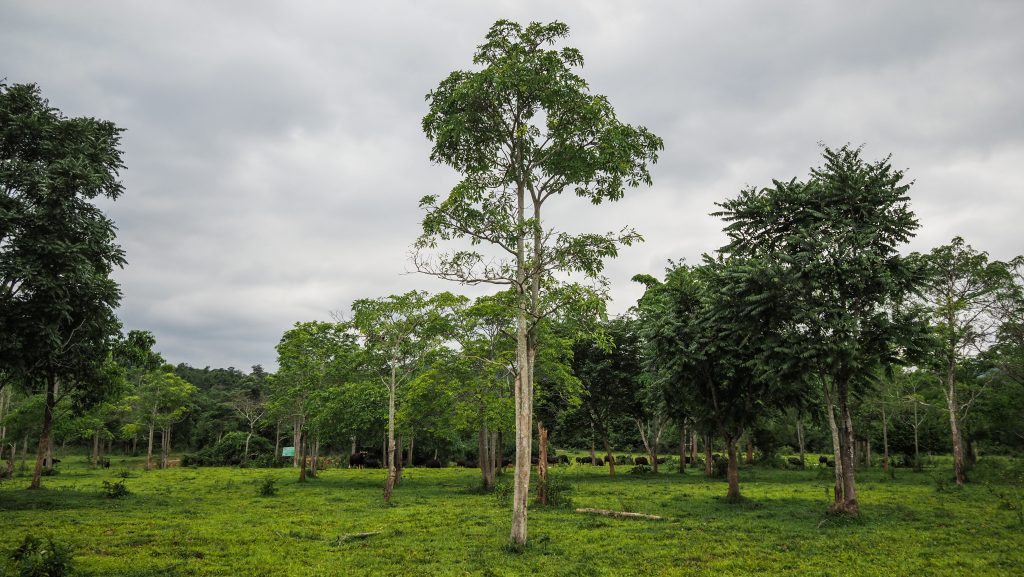 As the driver was in radio contact with rangers, we continued to the furthest viewing area as apparently some elephants were seen there. We saw just one, at a pretty far distance but it was still an awesome experience to see a free elephant just walking around through the huge plains. There were some gaurs too. Here we were able to get off the truck and walk around trying to spot more elephants, unfortunately without any success.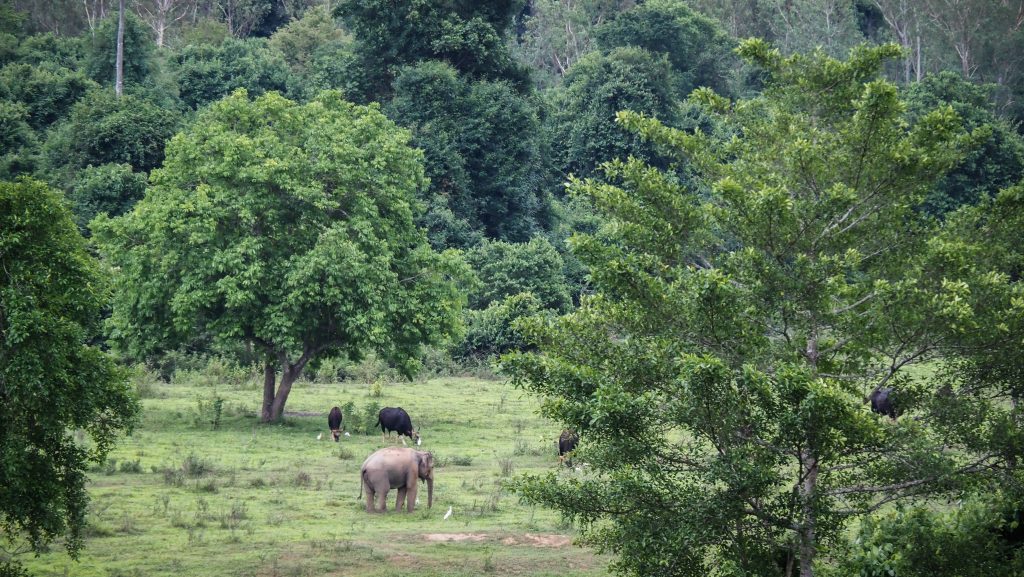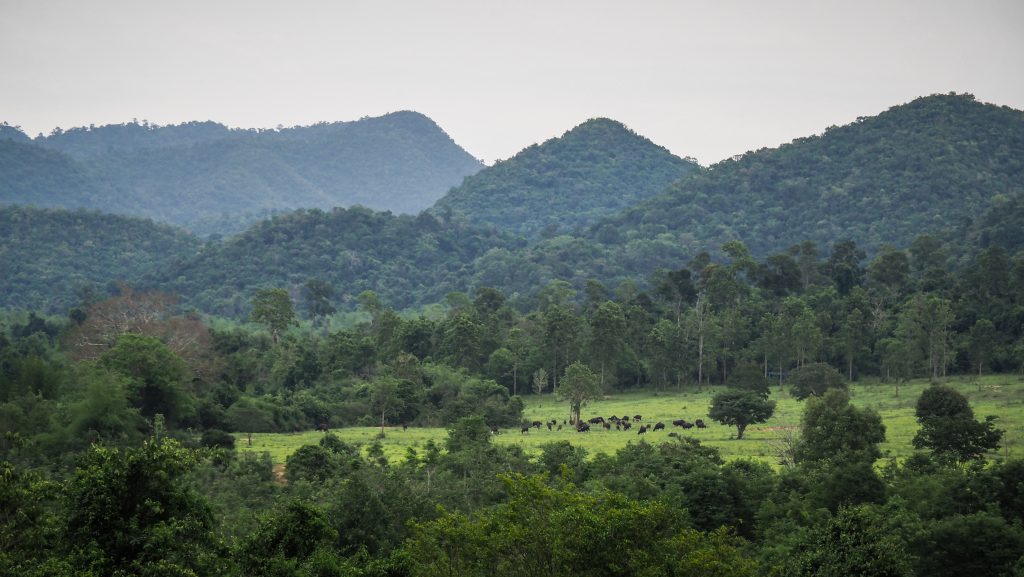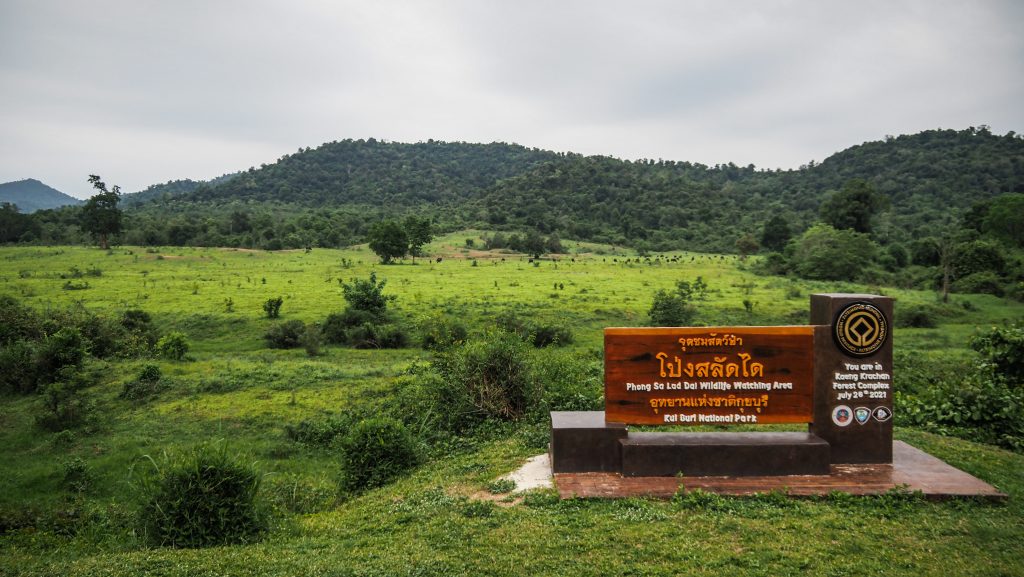 The third stop was definitely the best one. A big group of around 12 elephants were hanging out there, including some baby elephants. We weren't able to get off the truck but the animals were closer than before and could be seen quite well, especially with binoculars or a zoom camera lens. We spent here a lot of time, even though one viewpoint was still left to be seen, but probably the rangers had known that there were no animals. They were right! At the last stop, we were able to get off the truck, but the only photo opportunity was a panorama of the beautiful landscape, which was satisfying as well!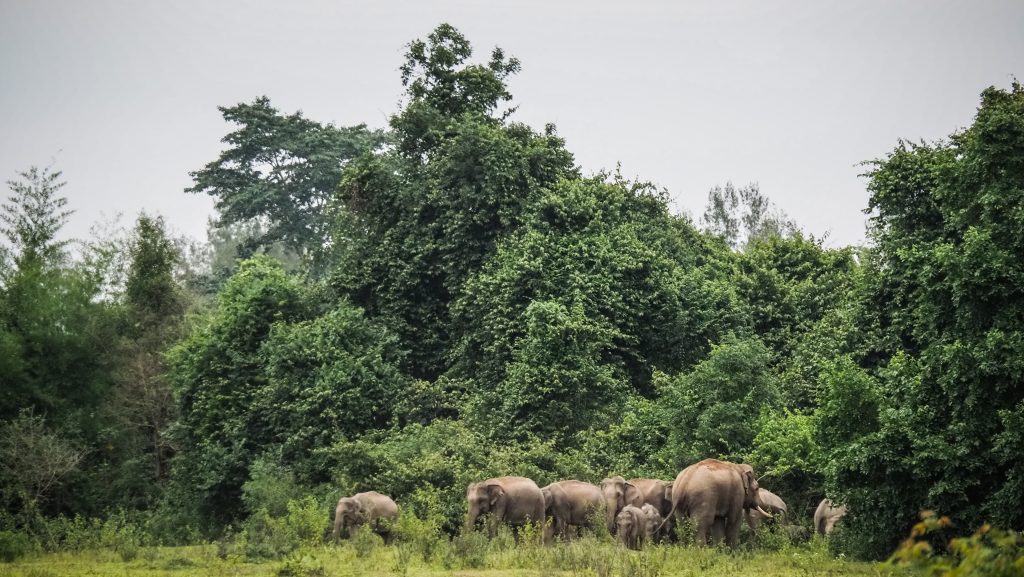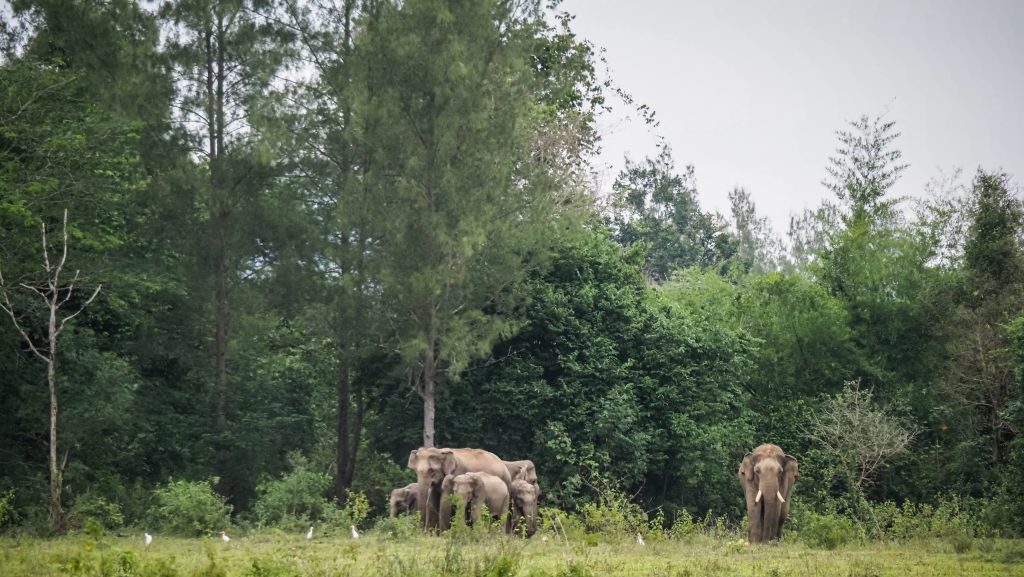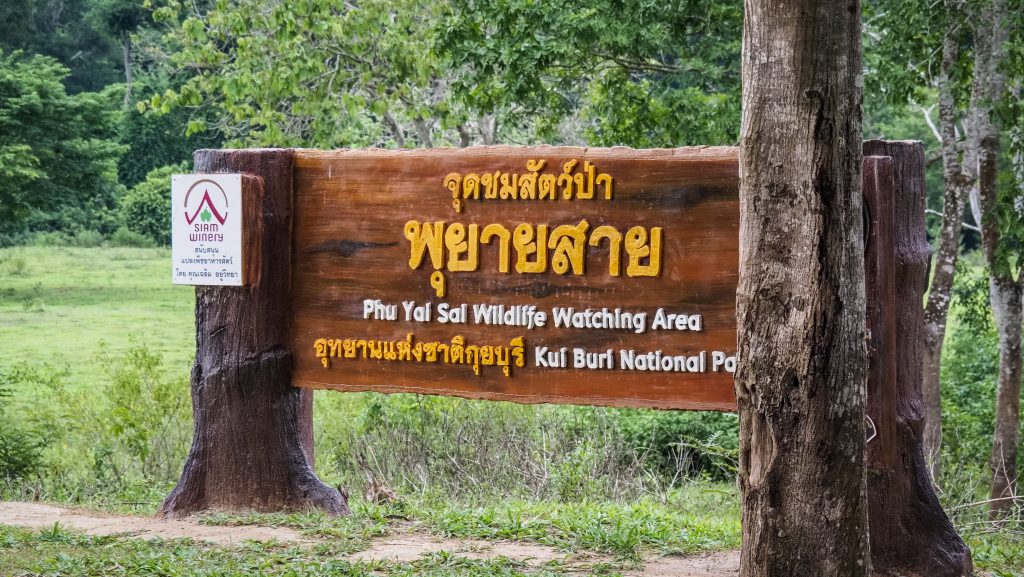 Is visiting Kui Buri National Park worth the money?
In my personal opinion, it is, even though the price is rather high for Thai standards. You may notice negative reviews saying that some tourists were able to see just 1 or 2 elephants at a really far distance. Of course, there is a risk of that. You may even see no elephants at all, but it is a national park and not a zoo. Don't expect animals to come and pose for your photos because you paid and came to see them. They are wild animals, free to do what they want and that's the beauty of it.