The plan for day 5 was to cover the distance of approximately 23 km, which gave us plenty of time to enjoy the hike without the need of being in a hurry.
From Średnica Pass, the trail ascents for 3 km to Mała Ostra, where we found amazing rock formation to climb, from top of which we were rewarded with the breathtaking view to the places that we passed in the last days, e.g. Śnieżka and Karkonosze Mountains.
From there, you may want to take a short detour (~ 700m) along the blue track to Skalnik (945 m a.s.l.), though the views won't get any better. The summit belongs to the Crown of Polish Mountains, so it's tempting to tick it off from the list.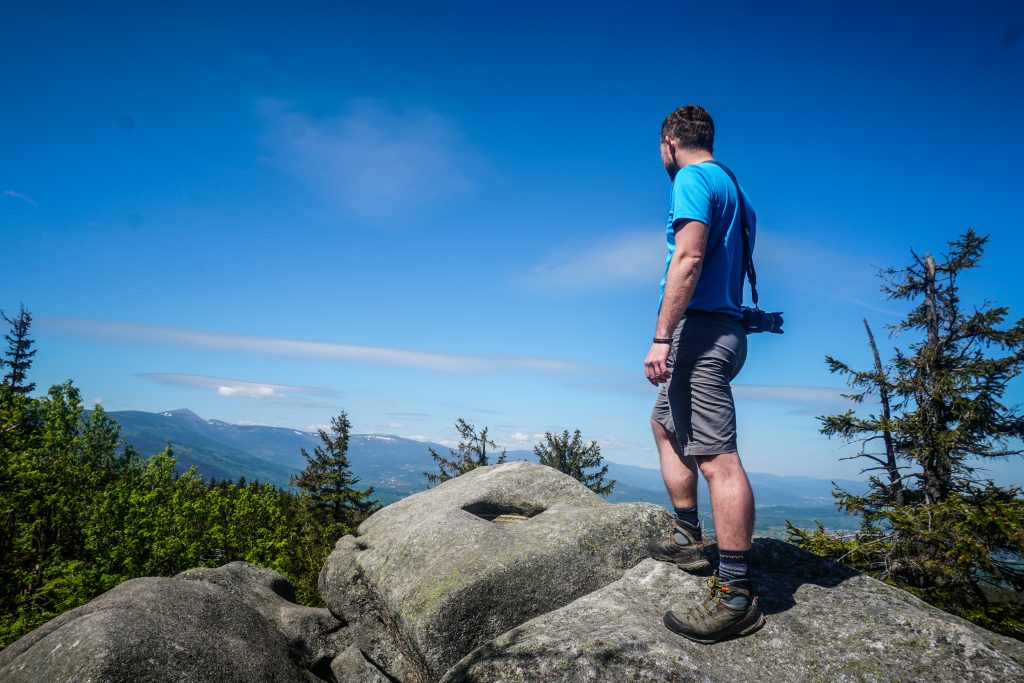 Route: Średnica Pass to Lubawka
Distance: ~23 km
Next, the track gradually descends towards Bobrzak Crossroads and Czarnów, which is known for its Hare Krishna farm. Apparently it's a good place to learn about the culture and try vegetarian food if you find it interesting. We decided to skip it at that time.
Passing through the peaks of Wilkowyja (776 m a.s.l.) and Liściasta (755 m a.s.l.), we finally arrived in Szarocin. Leaving it behind, we tackled the peak of Świerczyna (720 m a.s.l.). After the descent, there is a longer fragment of the track leading on an asphalt road, until we reached Paprotki.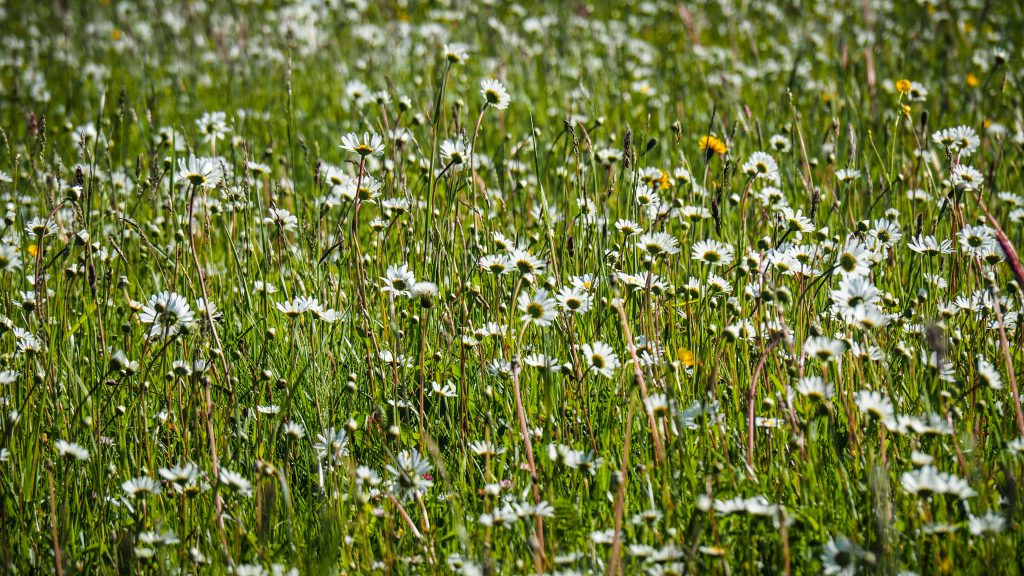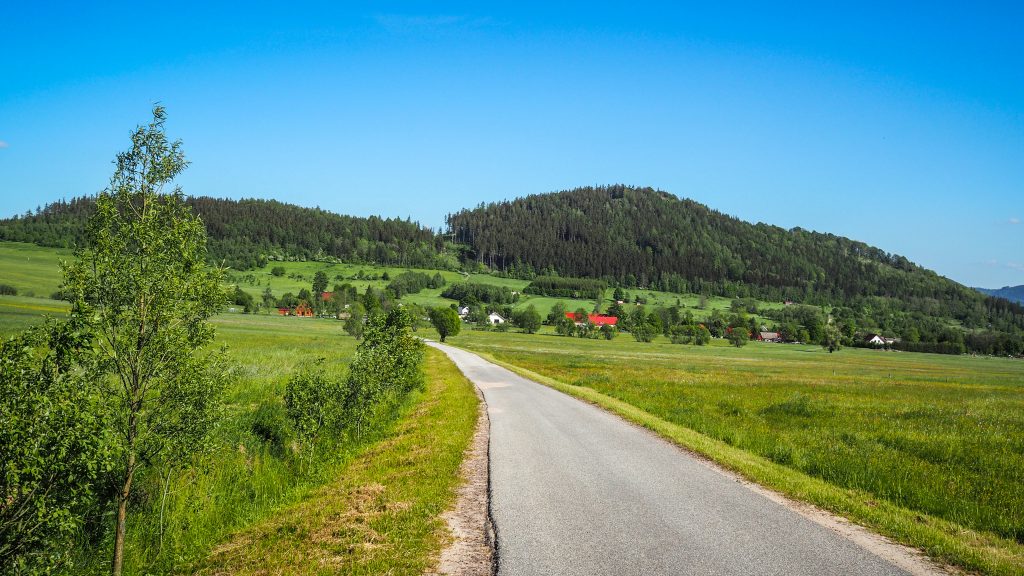 Paprotki is known for nearby Bukówka Lagoon. However, the track doesn't follow near the banks but instead climbs to Zadzierna Rocks (724 m a.s.l.). It is a wonderful viewpoint but having already some kilometres in our legs, we started to feel first symptoms of fatigue 🙂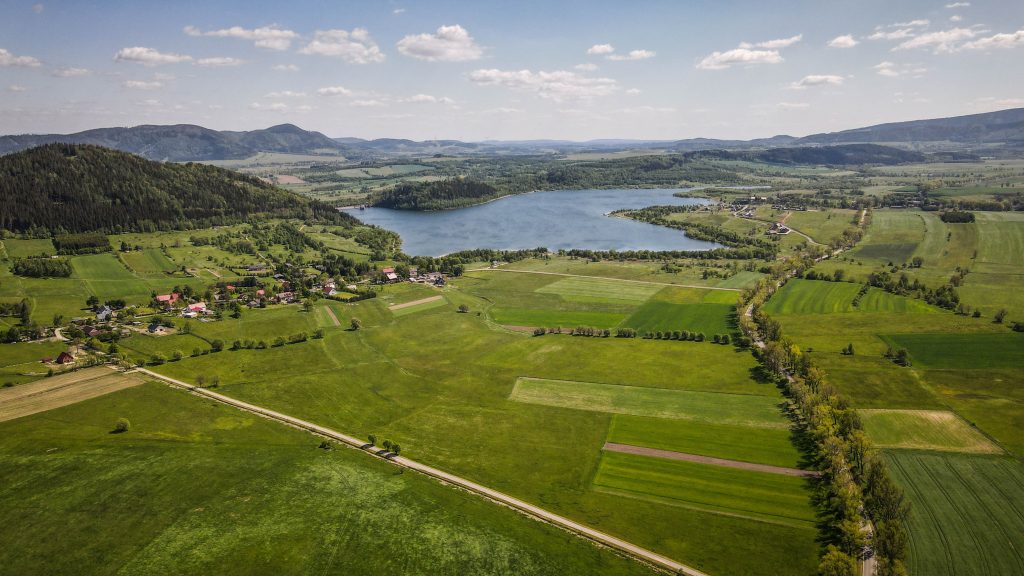 The last section leads downhill to Bukówka village from where we were forced to follow rather an unpleasant asphalt road with car traffic on it, which is never nice for hikers. Luckily, it's only 3 kilometres to reach Lubawka. The city has a nice main square with city hall and tenement houses from XVIII century. We stayed for the night in Hotel Lubavia which was quite minimalistic. They have a restaurant too, where we refilled with energy in the form of schnitzel, listening to a rather horrible disco polo concert on local TV.