Phu Quoc is the largest island in Vietnam and is located in the Gulf of Thailand, off the southwestern coast of Cambodia and the southern coast of Vietnam. In recent years, the island has become a popular destination for domestic and foreign tourists with resorts popping up one after another. As usual in such cases, a lot of natural beauty was lost or significantly damaged. If so, is it still worth visiting?
The history of Phu Quoc is rather gloomy. Due to its remoteness, the island served the French colonial administration as a prison. The role didn't change much when the Americans arrived and about 40,000 Viet Cong prisoners were held on the island.
Let's make it clear, after traveling for 5 months in Vietnam, I strongly believe that it isn't a good country for beach holidays. When talking with local people, I always heard raves about the island and its beauty. I felt I couldn't skip it and planned my 4-day trip there to check if it really was better than other typical beach destinations that I have seen so far in Vietnam.
How to get to Phu Quoc Island?
The Island can be comfortably reached by ferry from Ha Tien or Rach Gia. You can also transport your motorbike on board for an extra fee. Two popular operators are Superdong Ferries and Phu Quoc Expresses. Check the schedule on their website as it varies depending on the season.
Moreover, you can take a flight from various cities in Vietnam or neighboring countries to Phu Quoc International Airport. Check your connections at 12Go.Asia
When to go?
You will get more sun and a more pleasant experience from November to April, during the dry season. This period offers ideal conditions for enjoying beaches and engaging in water sports without being affected by the intense heat of the Vietnamese summer. On the other hand, expect more tourists and higher prices.
Where to stay?
I stayed for a few nights at Phu Quoc Areca Garden Bungalow. It cost about 15 EUR per night and the bungalows were wonderfully set next to the garden. It's not a resort along the beach but this was not something that I was looking for. The beach or other attractions can be easily reached on a scooter. The room was spacious and bright.
How to get around the island?
Without a doubt, the best option is to rent a motorbike. Ask for one at your accommodation. They will either have one or get in touch with someone who can deliver it to you within minutes. You will also find plenty of rental agencies in Duong Dong, the main town of Phu Quoc.
The network of roads is really good with most of them sealed. There are still dirt roads, mainly on approach to the beaches on the north and northeast coast.
Taking your own motorbike on the ferry is easy and quite cheap. Ask about it directly in the sales office of Superdong Ferries or Phu Quoc Expresses.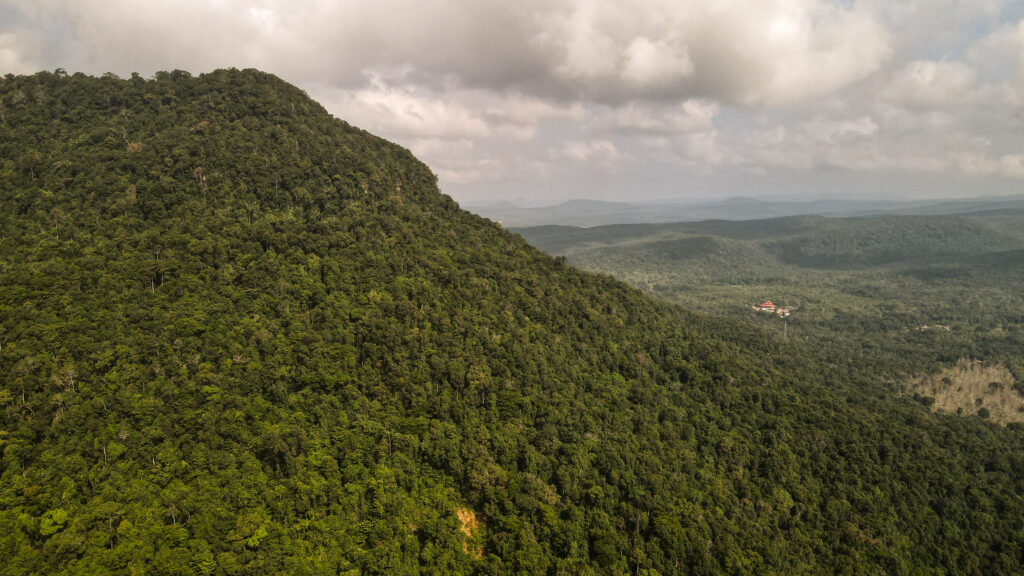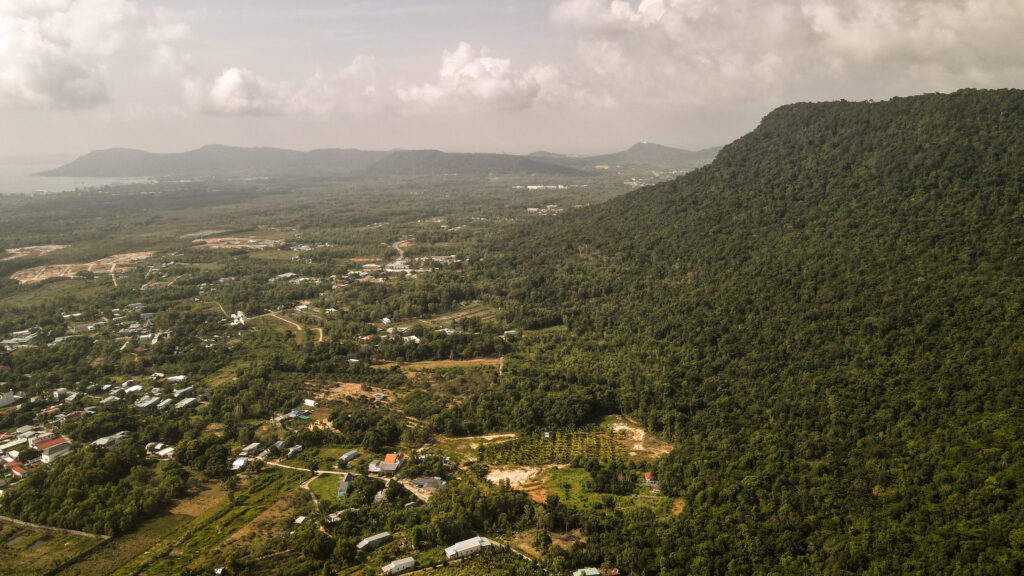 What to do on Phu Quoc Island?
Duong Dong
The main town on the island is full of streetside stalls, restaurants, bars, and shops. There is a night market too. Here you don't have that huge resort vibe and it's the most authentic place on the island to observe local life. Fishing vessels are parked all around the busy channel. Fresh seafood guaranteed!
Near the promenade and among the rocks stands Dinh Cau Temple which honors Thien Hau, the Goddess of the Sea, who provides protection for sailors and fishermen. A very popular place for domestic tourists.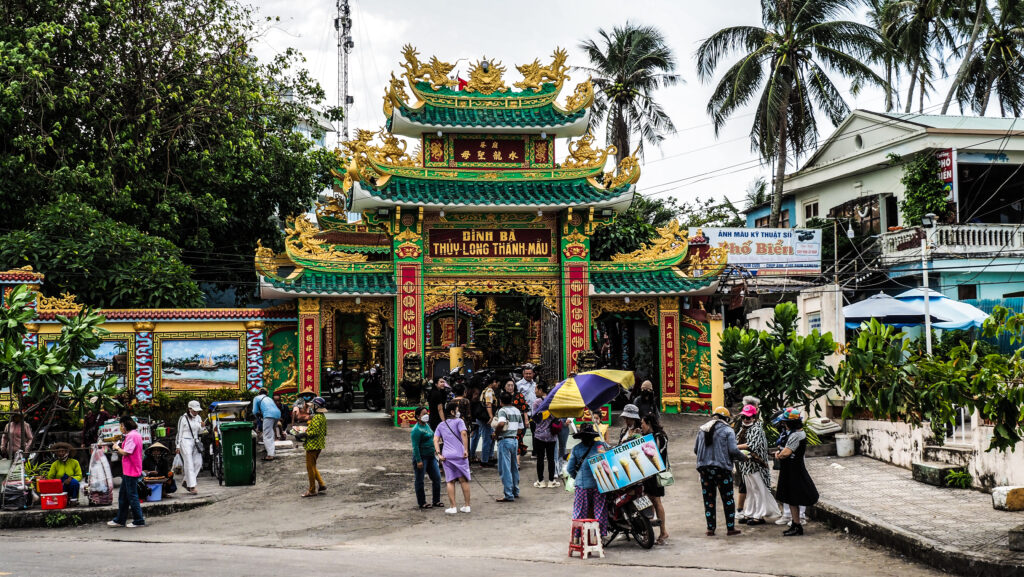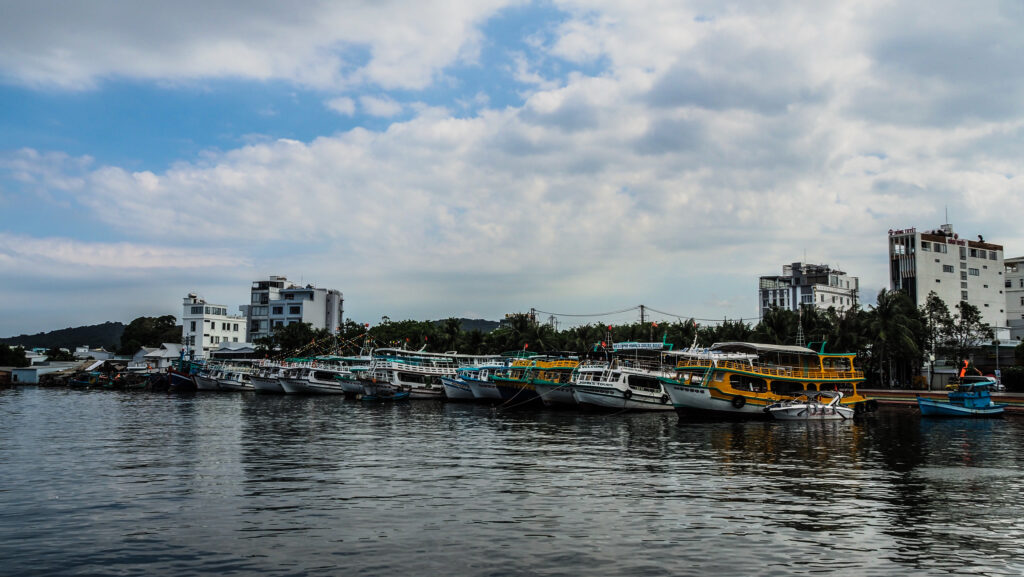 Ba Keo Beach
A popular beach in the southern part of the island. It is spacious and most parts are relatively clean. The water is calm and there are a lot of bars and restaurants. Unfortunately, it's kind of divided between resorts and it's nearly impossible to find a place to sit in the shade without paying for a sunbed. Rubbish is also very often reported to be a problem here, but the situation is similar at all other beaches in Vietnam.
Suoi Tranh Waterfall
A bit kitschy park for lots of weird statues. Nevertheless, the short walk to the waterfall was pleasant and once I was there, it wasn't crowded at all. You can take a dip or enjoy your picnic there.
Coi Nguon Museum
I liked walking around the museum and reading the stories of Phu Quoc and the life back then. The display includes Vietnamese medicines, Stone Age tools, ceramics, and furniture. The museum is quite old-fashioned, dusty, and pretty hot inside. The view of the city from the upper floor is worth checking out. An entrance ticket costs 50,000 VND.
Phu Quoc Prison (Nha Thu Phu Quoc)
The place was built by the French in the 1940s and today it houses exhibits presenting the history of the jail and how Vietnamese POWs were mistreated. The entrance is free and it takes approximately 20-30 minutes to see everything.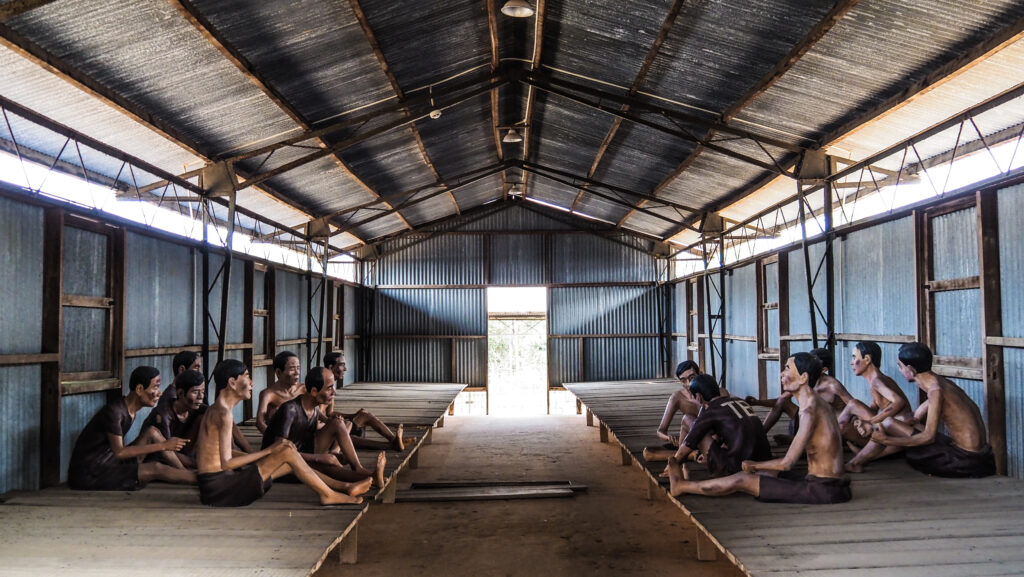 Sunset Town
A strange and deserted place that is partially still under construction. It's a copy of a Meditterean coastal-style city. As of November 20222, most of the shops were closed and it looked like a ghost town. There was classical music playing on speakers throughout the town, which actually helped to somewhat alleviate the feeling of emptiness and despair.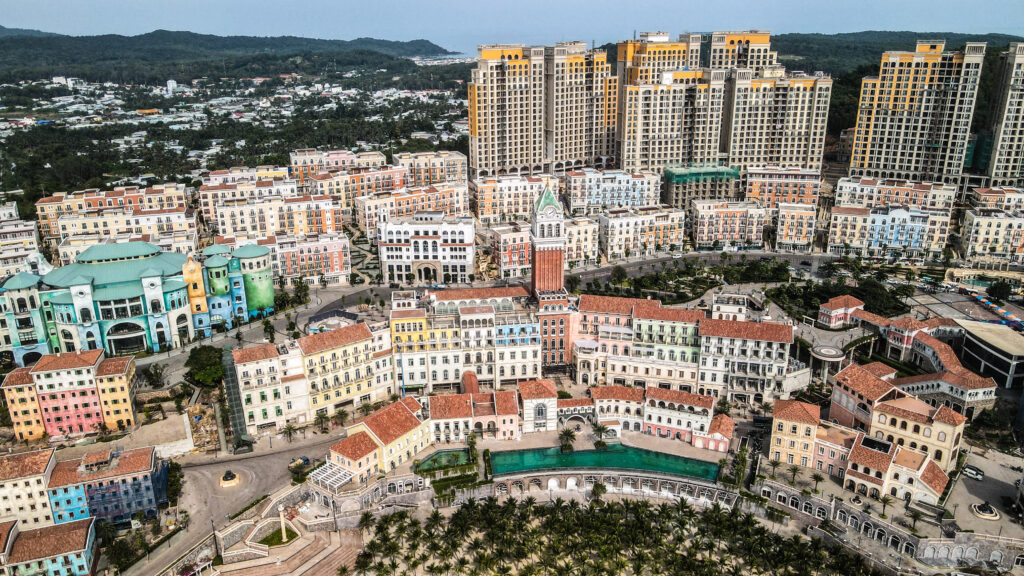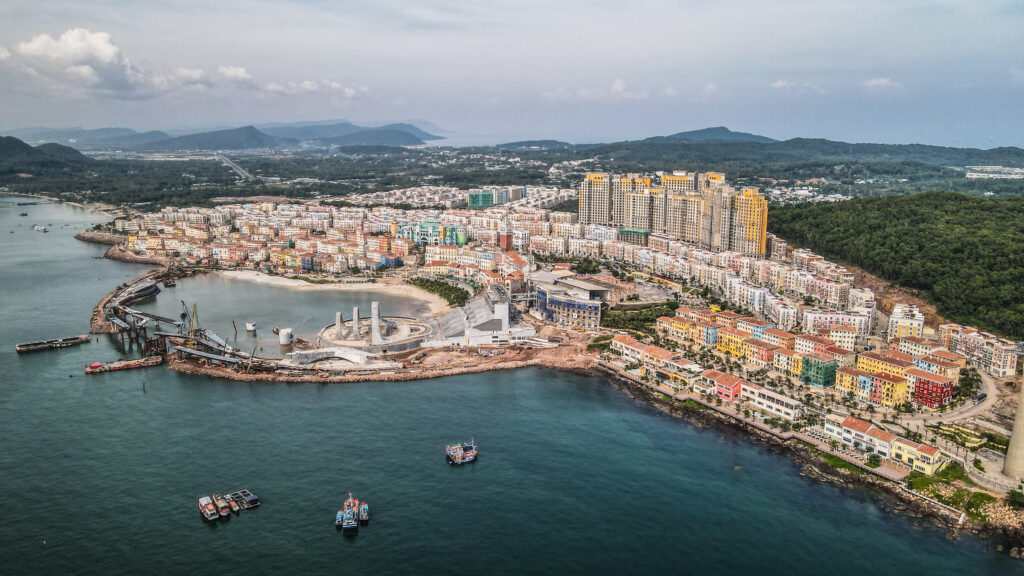 Cable Car and Aquatopia Water Park
The cable car to Hon Thom Island is the world's longest sea-crossing construction of this kind (almost 8 km). It provides magnificent panoramic views of the surrounding seascape. On the island, the main attraction is Aquatopia Water Park with a few interesting rides, a beach area, restaurants, and cafes. Unfortunately, as of November 2022, some of the rides were closed. The entrance fee is 530.000 VND and it includes the cable car. I left with mixed feelings. The cable car was excellent, however, the water park was somewhat disappointing.
An Thoi Islands Tour
The group of islands off the southern coast of Phu Quoc is known for its natural beauty and clear waters, which makes it a popular destination for snorkeling or diving tours. Some of the notable islands include Hon Thom, Hon Roi, Hon Dua, and Hon May Rut. The tours include transport from the hotel to the port and back, snorkeling equipment, and lunch. I booked mine through John's Tours and can totally recommend it.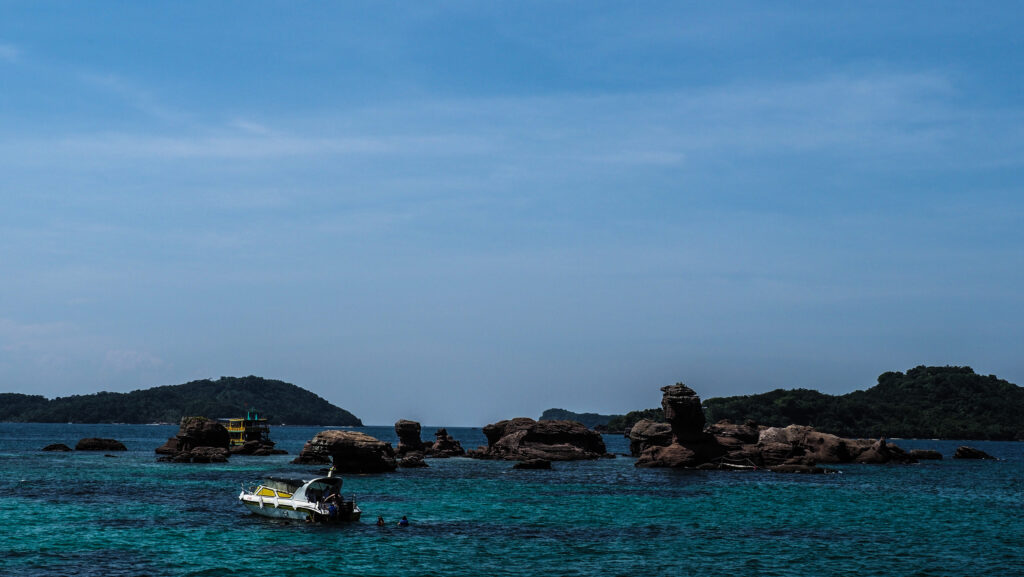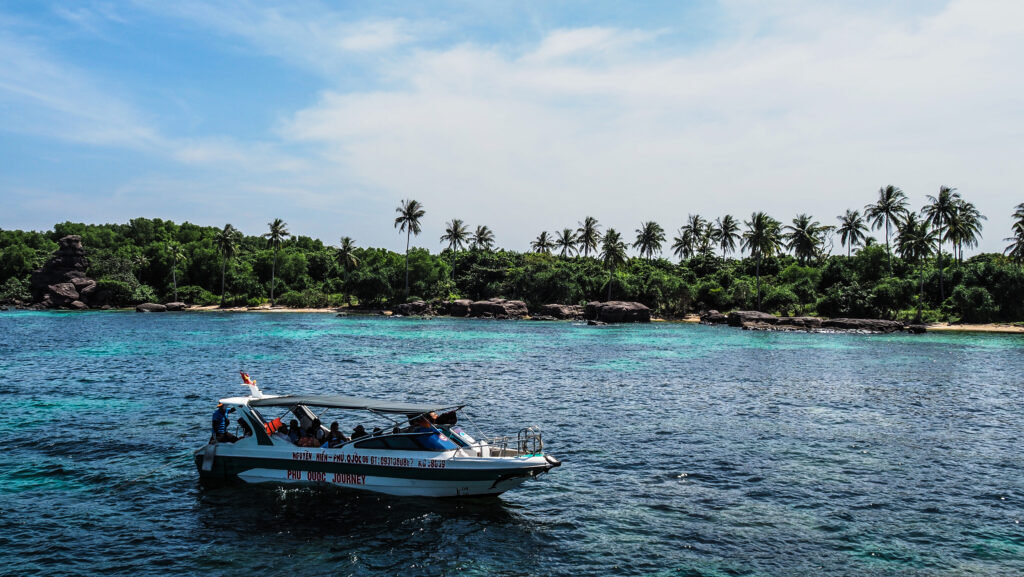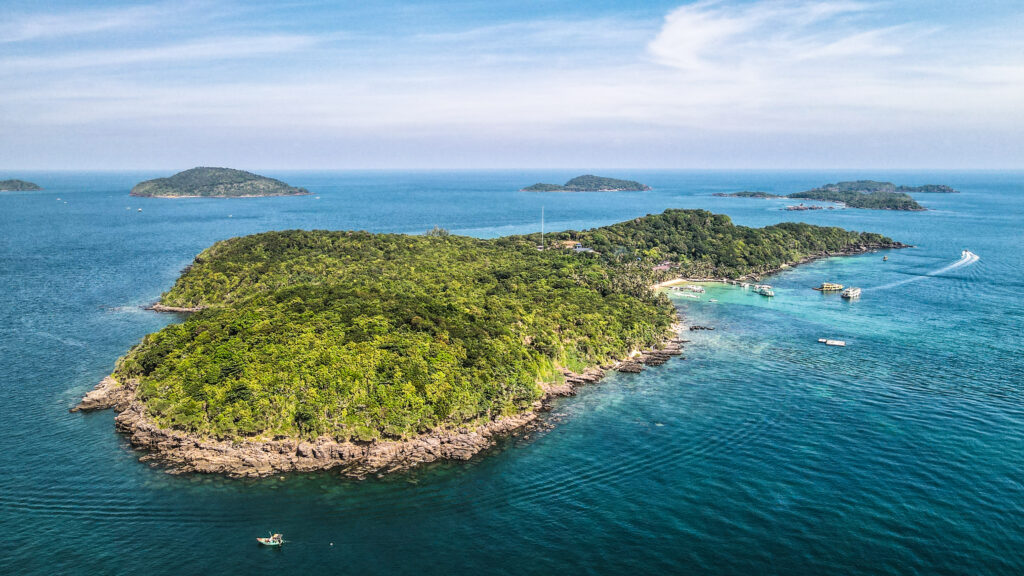 Khem Beach and Sao Beach
Probably the best beaches in the southern part of the island, and also quite clean by Vietnamese standards. There are many water sports activities such as banana boats, parasailing, and jetski so it's very noisy and the sea water isn't that clear. There were a few restaurant and cafe options.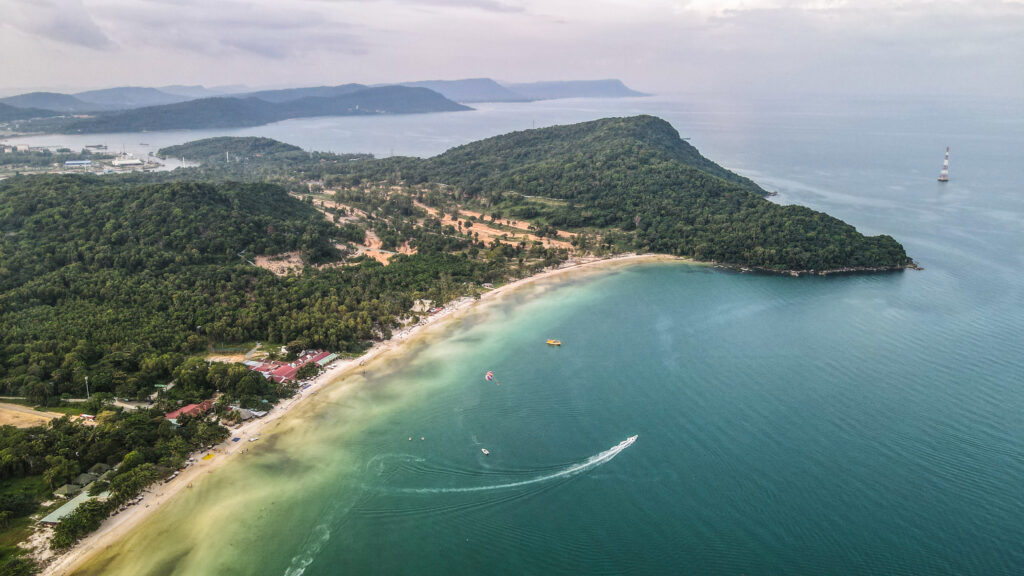 Quoc Mau Hall
Located 10 km north of Sao Beach, the largest pagoda on Phu Quoc Island was built in 2012 and provides beautiful sea views.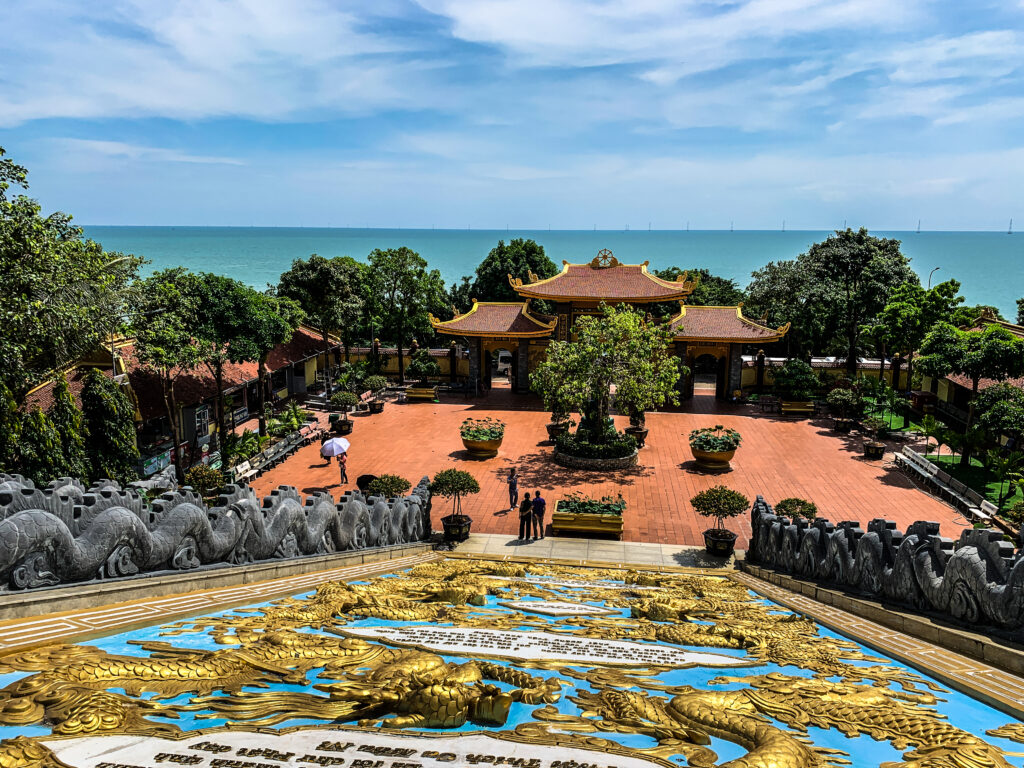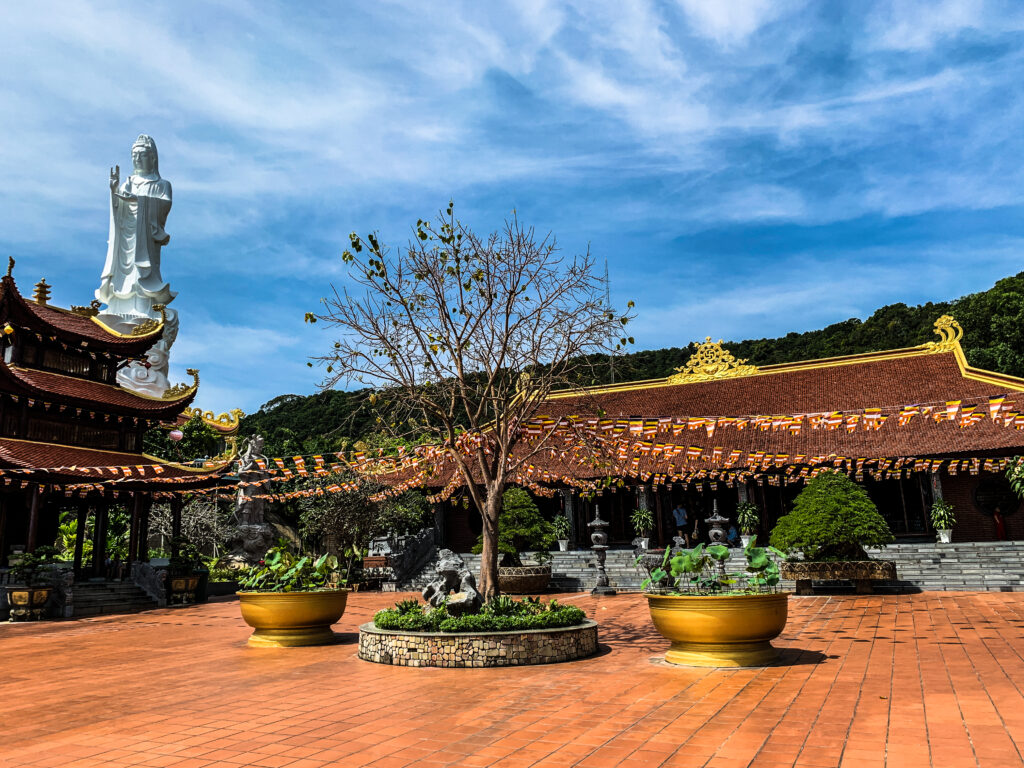 Vung Bau Beach
Following the dirt road to get to the beach on a scooter was fun. The beach is quite long and in principle completely empty. Don't expect sunbeds, huts, bars, or restaurants. It's just the beach and that's the beauty of it.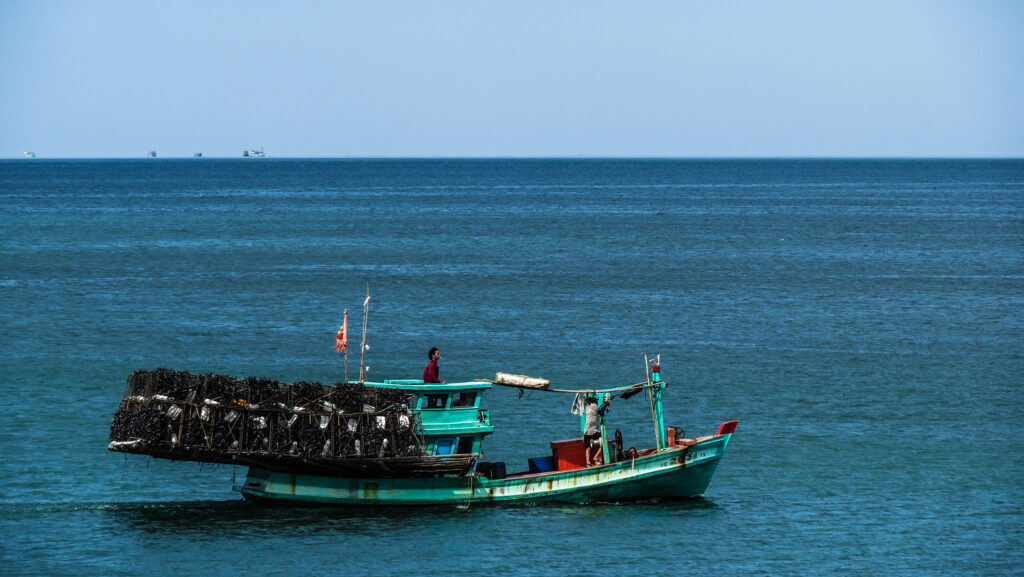 Cau Can Beach
Another almost empty beach. The area next to the river mouth is particularly nice and you will see fishermen going in and out.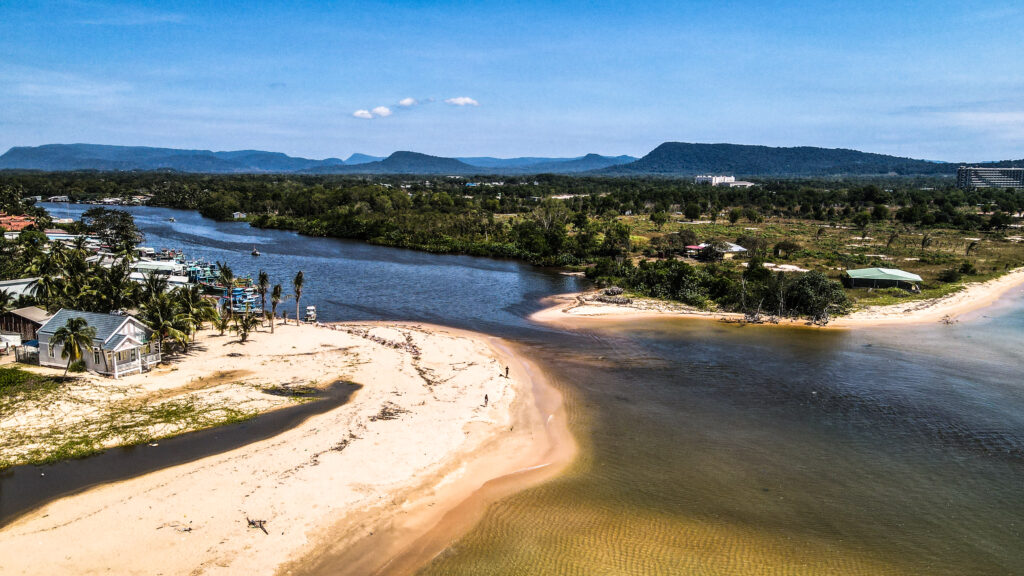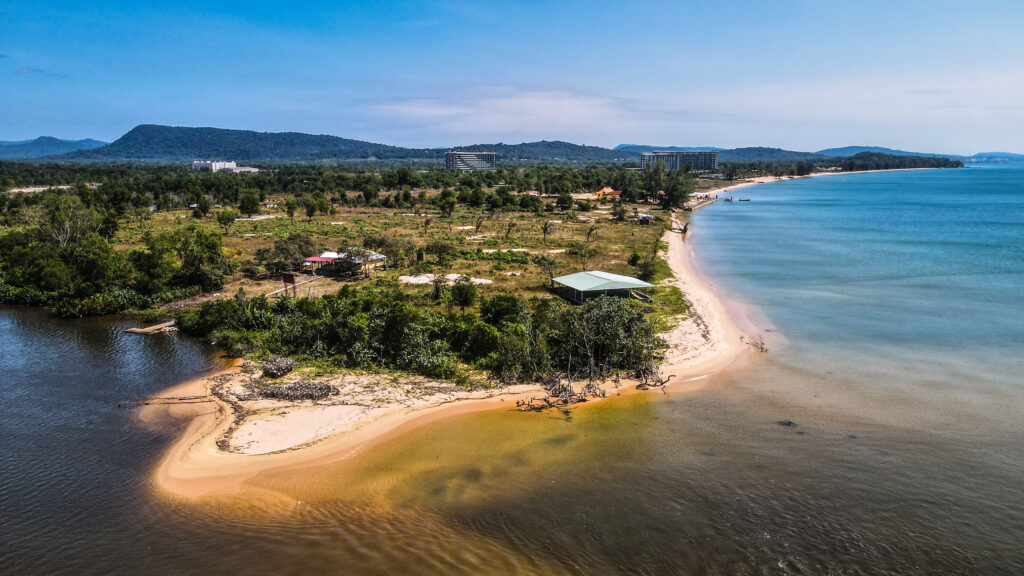 Ganh Dau Beach
Small beach but a pleasant stop for a cold drink with a view of the Cambodian island Koh Seh.
Grand World
Another attraction copying European architecture. After a few months in Vietnam, I realized how popular those places are! There is a canal with gondola rides like in Venice and you may also join one of the shows at night. Moreover, plenty of restaurants and snack stands do their best to satisfy all tourists' tastes. Have I mentioned that there is even….a Teddy Bear Museum?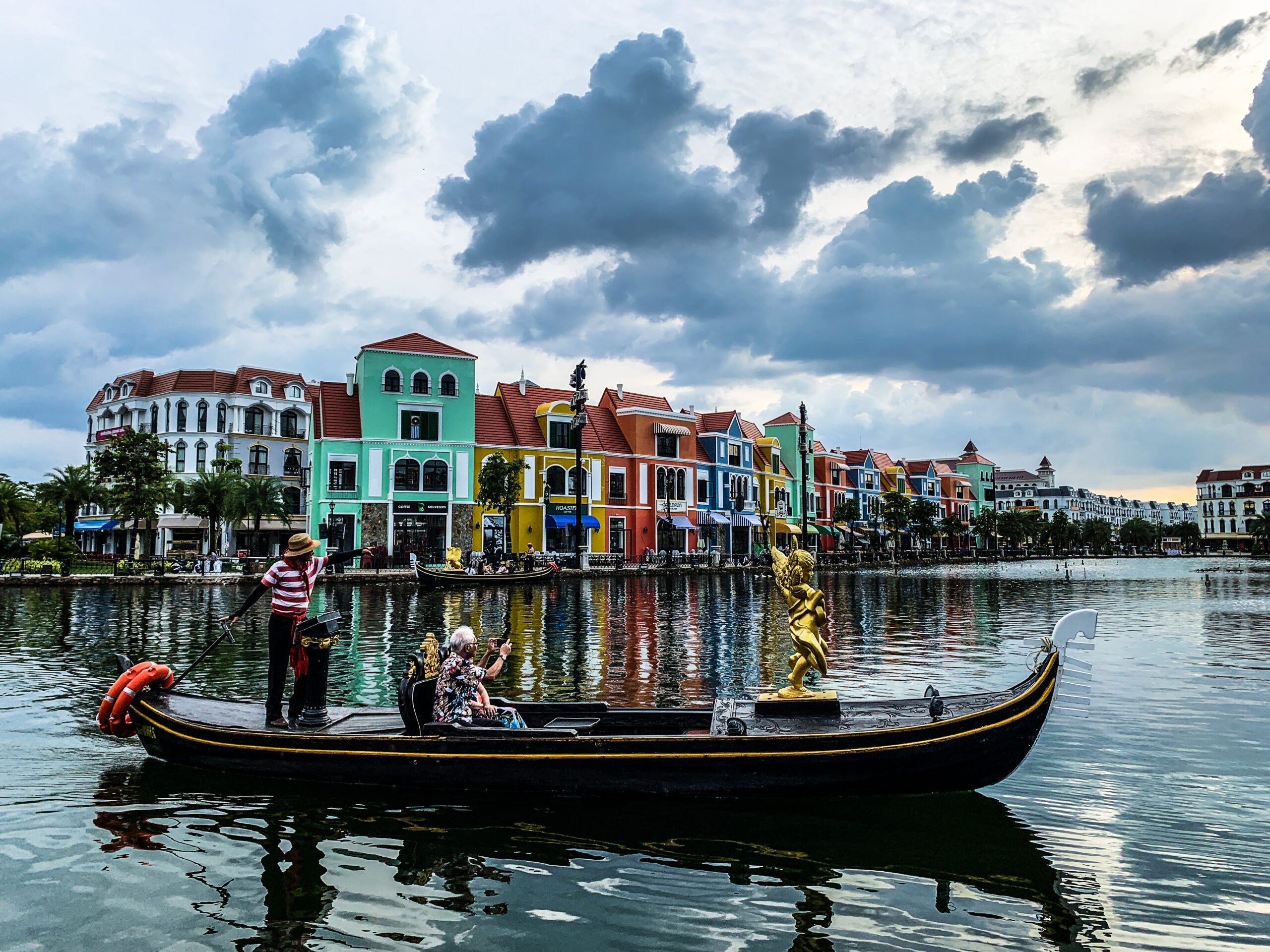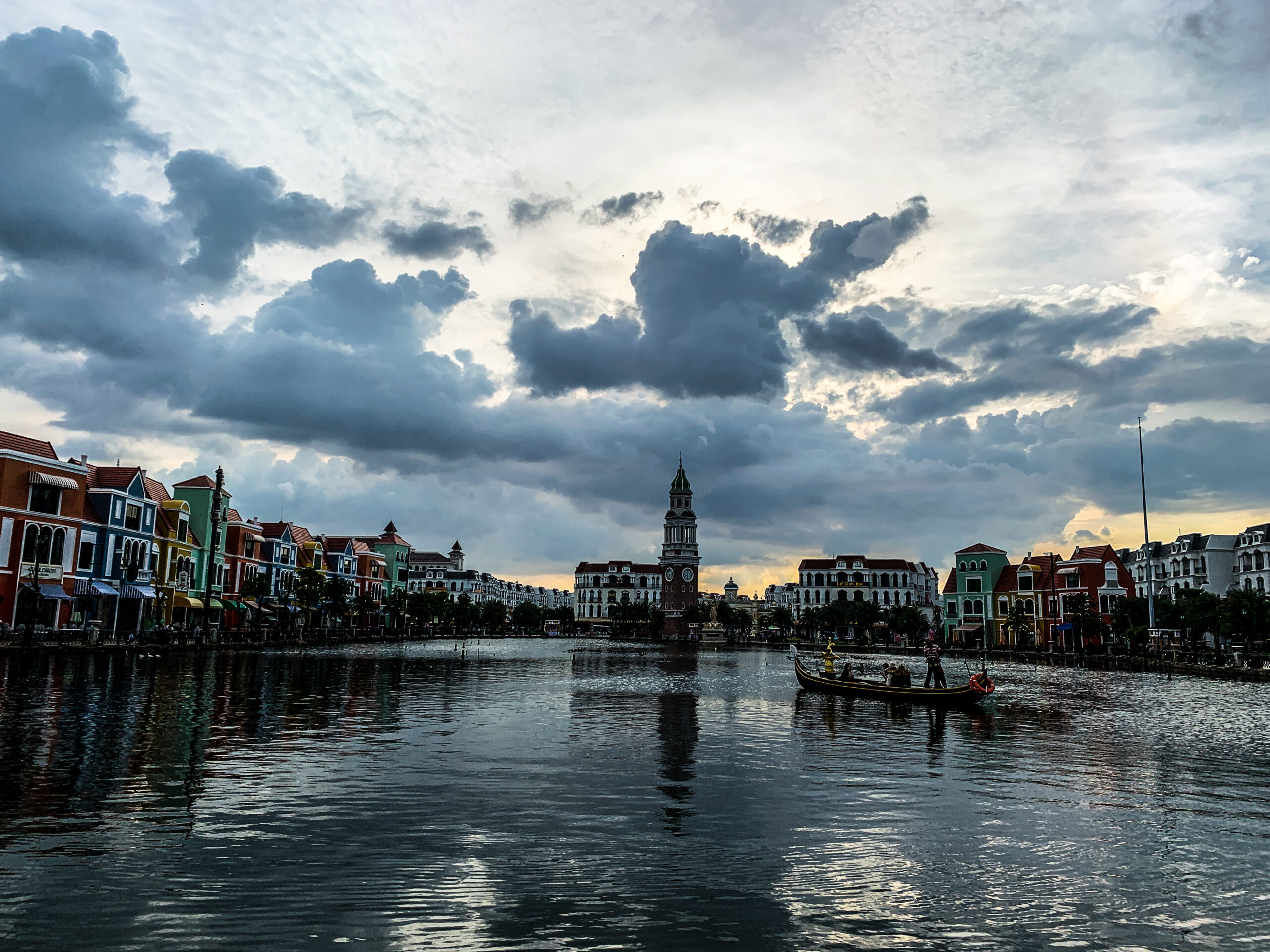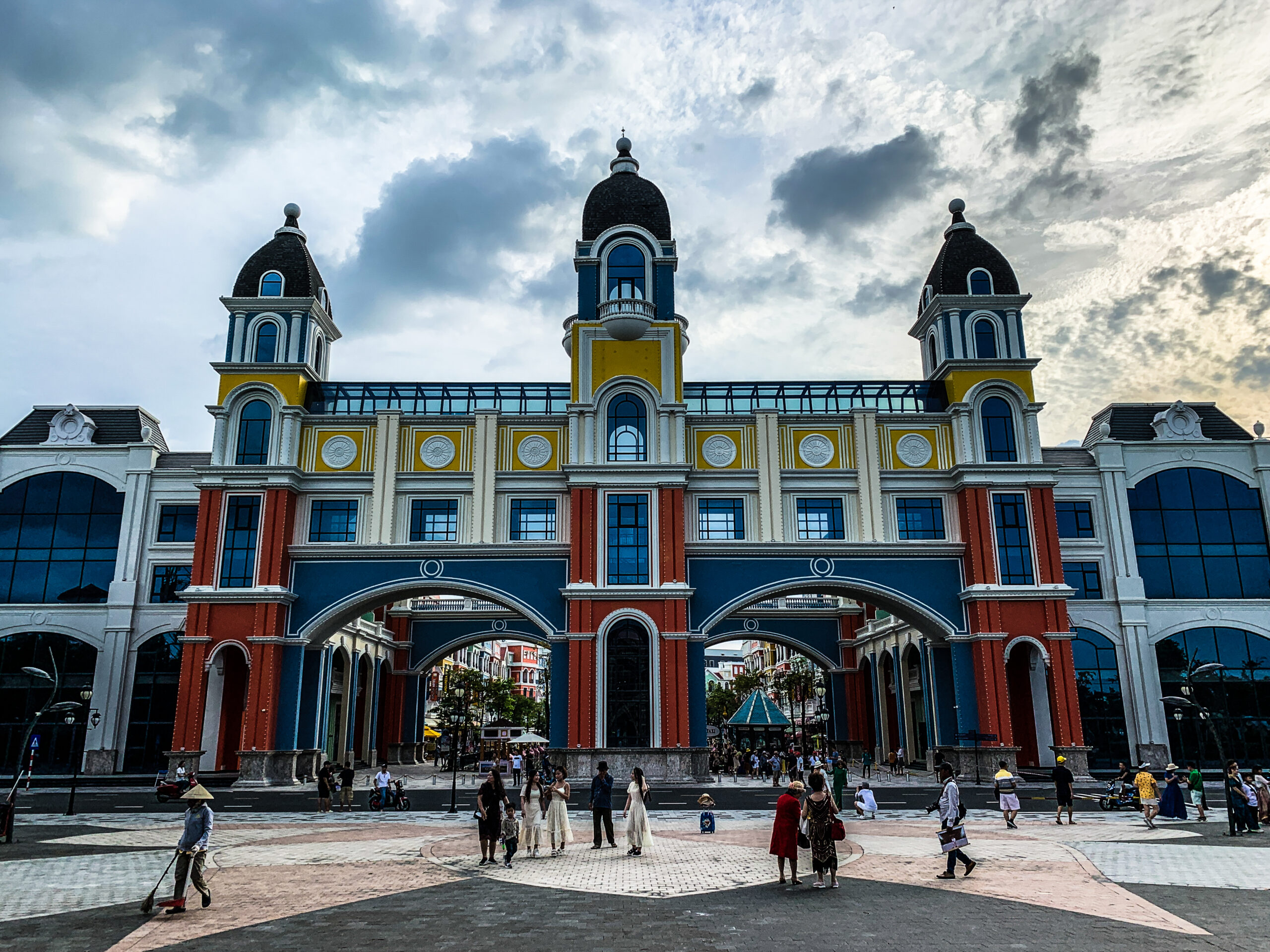 Thom Beach
The ride from Grand World to Thom Beach is through a scenic and forested interior of the island. There is a bar with hammocks on the beach and the place was perfectly calm without many tourists.
Final thoughts
Maybe I got spoilt after spending a few months in Thailand visiting probably over 30 different islands there, but a visit to Phu Quoc hasn't changed my opinion that Vietnam simply isn't a good place for beach holidays. I have no idea what the island looked like a few years ago but as of 2023, the coast is lined up with resorts or construction sites to create even more of them in the near future. If this is what you are looking for, then it's fine. However, I prefer a good mix of relaxing on the beach and active exploration, and that part was kind of missing. Some more remote beaches are even difficult to access if you aren't a guest of the hotel.
Sure, there are nice places to visit but nothing extraordinary, considering the size of the island. The four days that I spent there were more than enough and I don't feel like I would like to come back anytime soon. Especially if there is an option of coming back to Thailand or the Philippines.