I was quite optimistic about that day. The distance seemed to be just fine and there was not too much of the elevation difference. I set off from the accommodation at Silver Mountain as usual, at around 8 am and 20 minutes later I was at Silver Pass, joining the red track and heading to the Bardzkie Mountains.
A gentle walk for 4 kilometres took me to Czech Forest (Czeski Las, 621 m a.s.l.) from where it was easy descent for another 3 kilometres to Czerwieńczyce. Nothing too spectacular here. Typical Polish countryside, which would seem to be totally dead if not some chickens running around.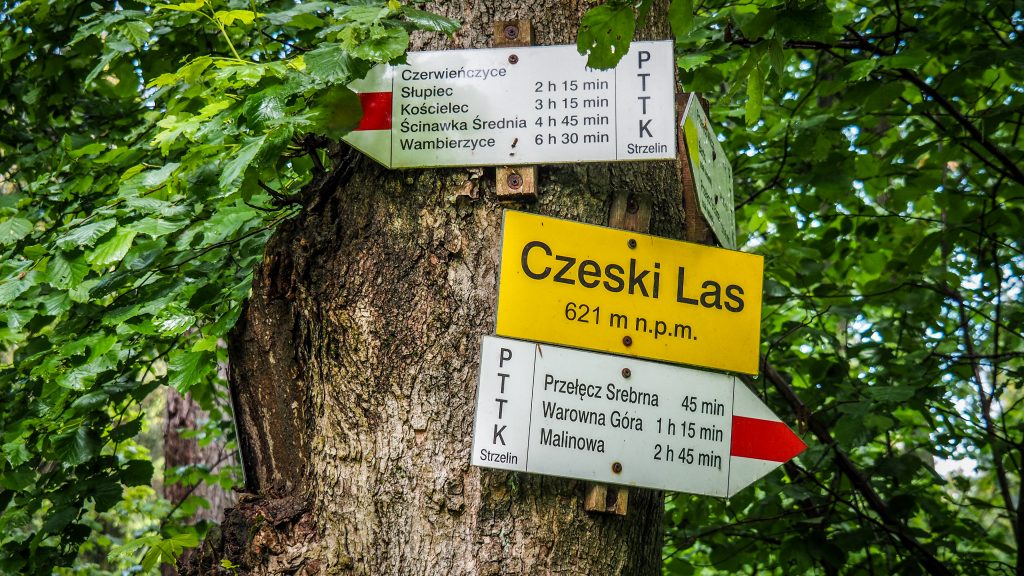 Route: Silver Mountain to Wambierzyce
Distance: ~ 25-26 km
My next target was Słupiec. First, the path leads in the forest but in the end, I got out of it and continued on through farmlands with the blocks of flats in the town visible on the horizon.
Słupiec was connected with Nowa Ruda in 1973. It's an industrial city with a history strongly connected to mining, therefore from a touristic point of view it isn't very attractive. However, I made a short break here, mainly to fly a drone around colourful blocks of flats built for miners and the mine itself.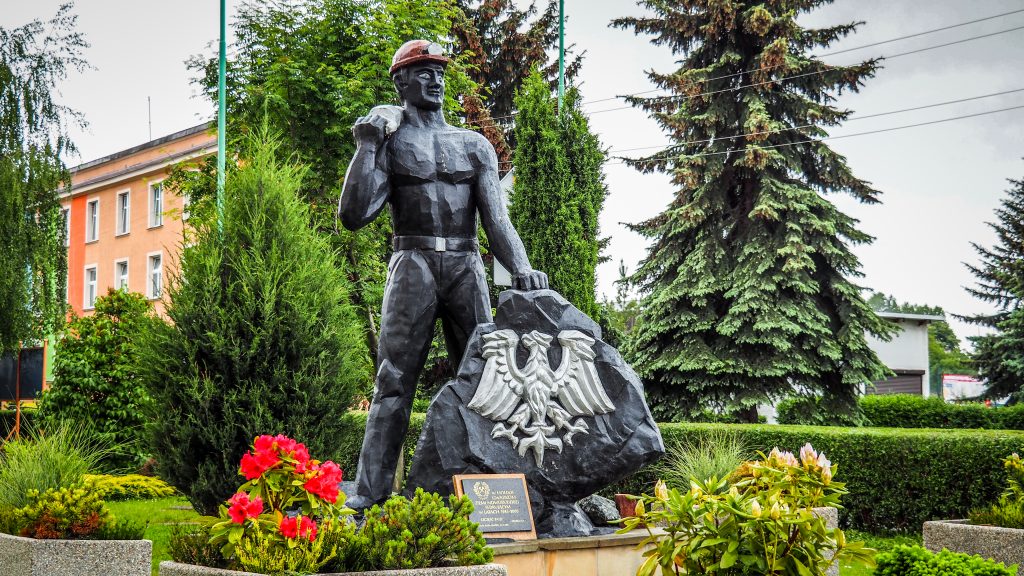 After Słupiec is the most challenging part of the day – 2 kilometres ascent to Kościelec (647 m a.s.l.) where you can find a viewing tower (really nice panorama) and a church a little bit further.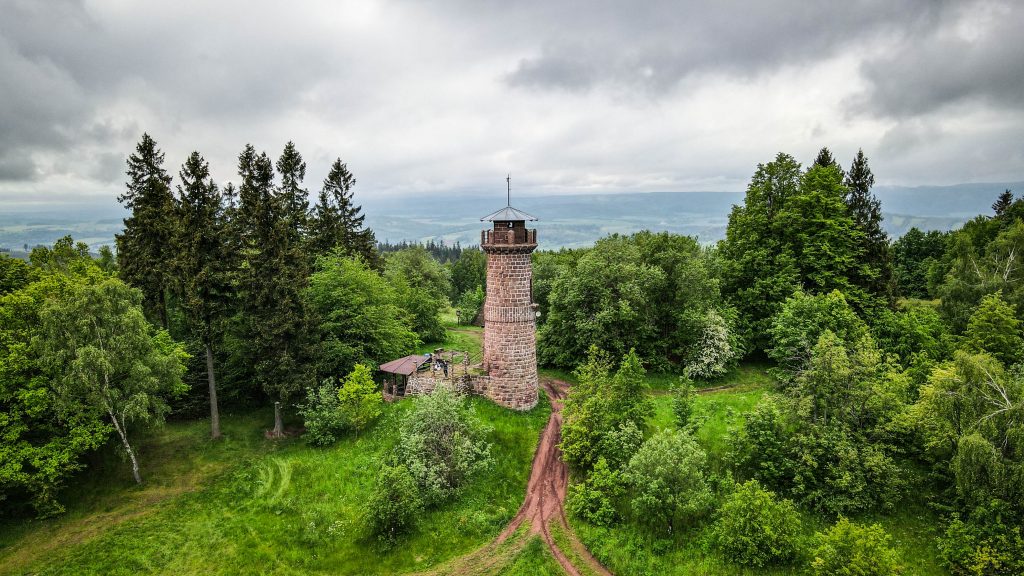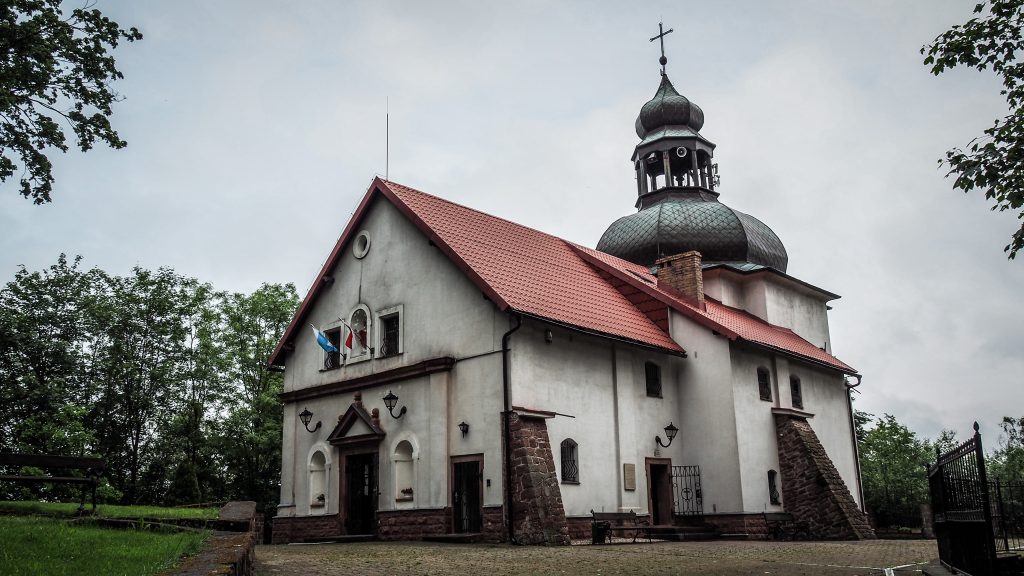 It's around 5 km from Kościelec to Ścinawka Średnia and here the track starts to get really muddy after last days of rain. Hiking poles are useful to navigate through the difficult terrain and no to fell down in the mud with a heavy backpack. Asphalt road starts around 2 kilometres before the village so my pace increases. Unfortunately, it also starts to rain.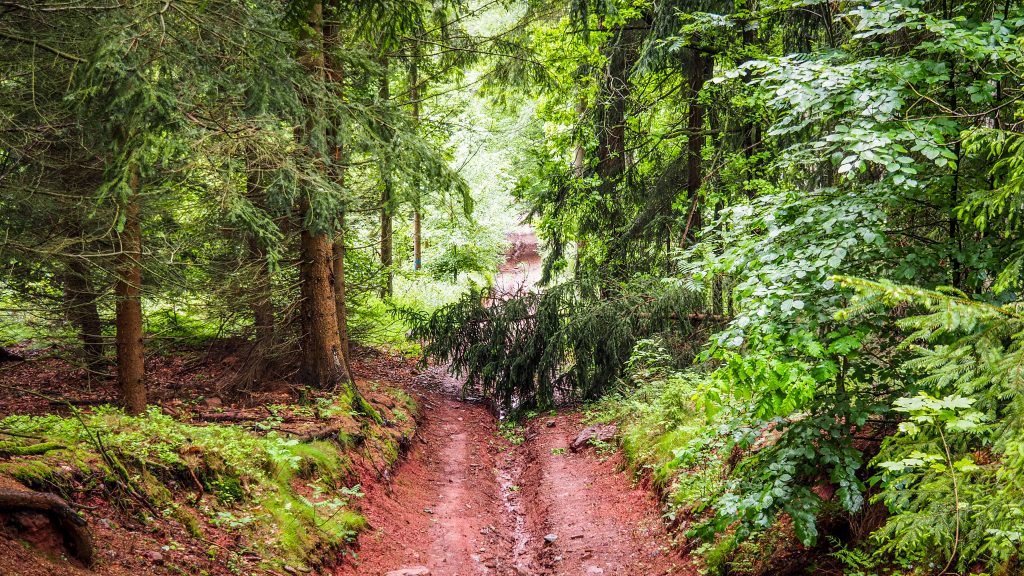 The last section of the day (around 5.5 km) leads mostly through the meadows with the beautiful Table Mountains visible on my right side. I could only imagine how nice it would be to fly a drone here, but electronics and rains don't like each other. Finally, I reached the Christian monument or something that looks like one and turned right, having huge Basilica of the Visitation of Our Lady in Wambierzyce in front of me.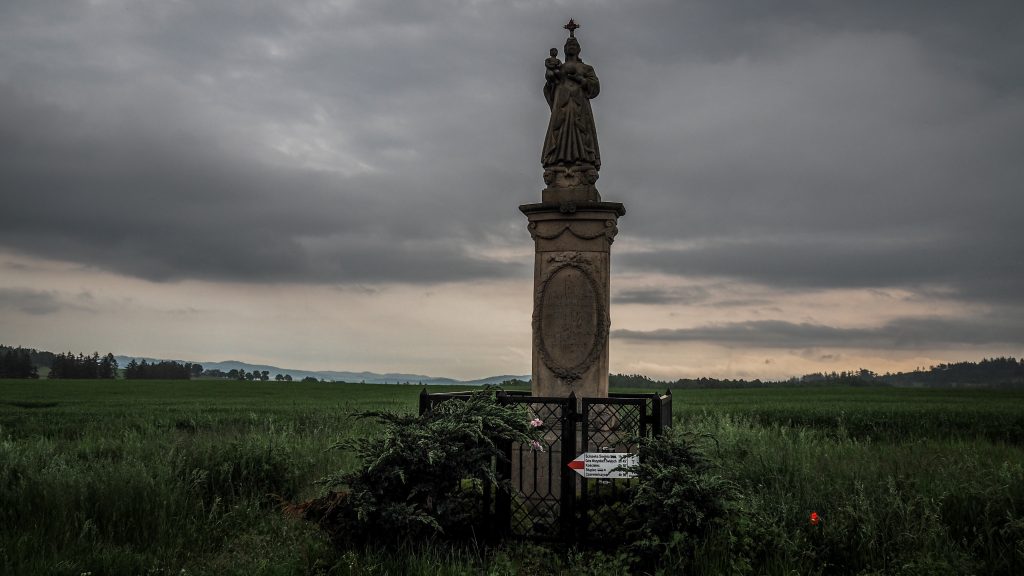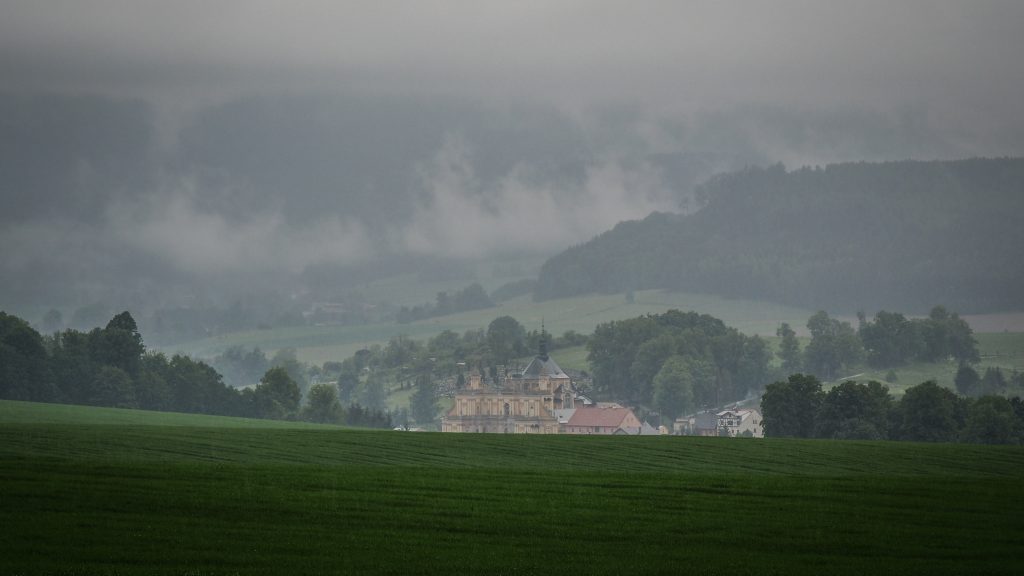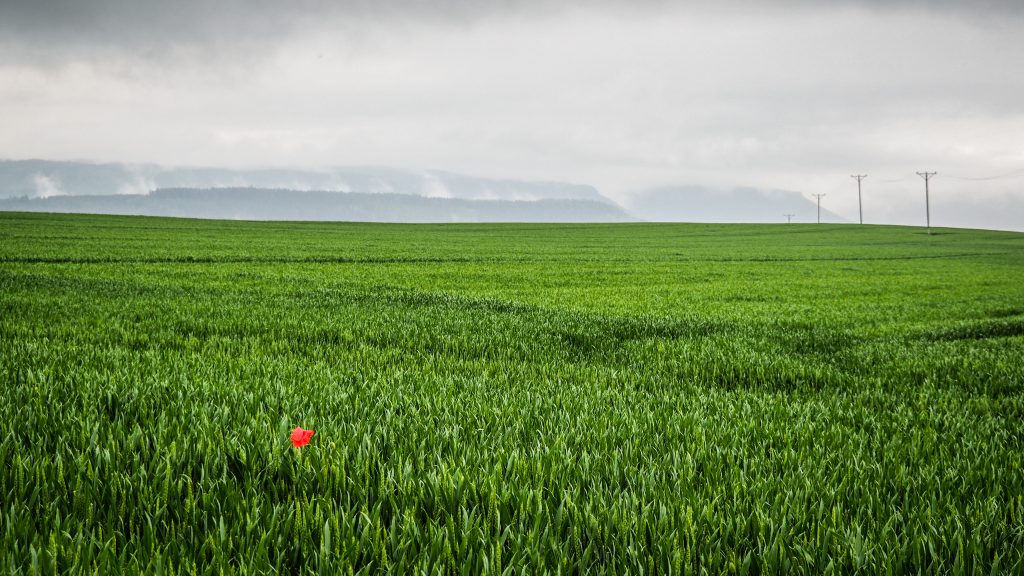 This town is soooo weird. I can understand the huge church in the centre, as it is in many cities, towns and villages. Poland is ultra catholic. But in Wambierzyce literally everything has a biblical name and is somehow put in a biblical context. On the other hand, there is a local grocery shop just in front of the basilica, with local old guys standing with beers in their hands the whole day doing nothing. That's it about religiousness.
If that wasn't enough, the cheapest option for the night happened to be at the Pilgrim's House. It felt a little bit weird to stay there as non-catholic but who cares. They serve good schnitzel which let all my doubts go away 🙂