Koh Jum is a peaceful island located in Krabi Province, between Koh Lanta and Krabi town. The beaches are long and very often completely empty, accommodation prices are more than affordable and local people are relaxed. It's not a place for parties though, so if you are after fun, your destination should be elsewhere. For those who enjoy a quiet atmosphere, the island is definitely worth visiting. Have a look at some more details!
How to get to Koh Jum?
Transfer to Koh Jum is possible by ferry, speed boat or longtail boat. In the normal seasons, ferries used to operate between Krabi Town and Koh Lanta, stopping at Ko Jum which is located just between them. During the pandemic and even when writing this post, (15/04/2022) such an option isn't possible. There might be a speedboat doing that route once or twice a day but it's better to ask at one of the travel agents and get the most up to date information. Certainly, it's still possible to charter longtail boats but it will be quite an expensive option.
Another way to get from Krabi to Ko Jum is via Laem Kruat harbour, only 30 minutes from Krabi Airport. This is how I got there and it was really easy. Longtail boats leave for Koh Jum every hour. The price is 100 baht per person, plus some extra baht in case you want to take your motorbike to the island, which I did too. The only disadvantage was that the last return boat was at 3:30 PM, so if you are planning just one day trip, arrive at the pier as early as possible.
When to go?
The best time to visit Koh Jum is the same as for all other Andaman sea islands: from December to April. The weather is stable and rain is rare. If you are planning to go outside of the main season, check the boat schedule and availability of accommodation well in advance.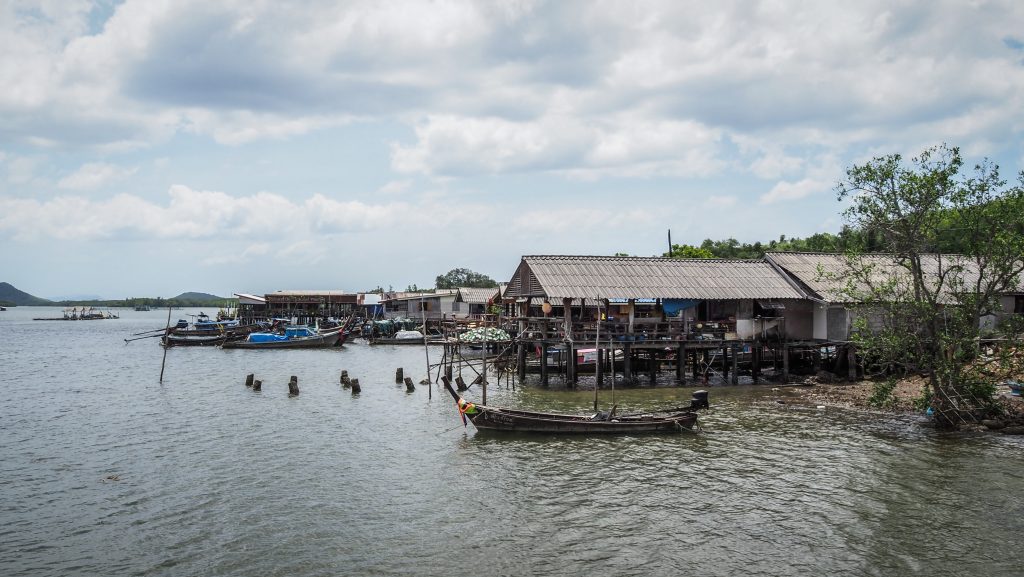 How long to stay?
It's a small island so I would say that 1 full day should be enough to visit all the interesting places. However, if you want to soak more into the local community and just relax doing nothing on the beach, consider staying overnight. Certainly, you won't regret it.
Where to stay?
Resorts are mainly located on the southern part of Koh Jum, along the Golden Pearl Beach / Long Beach. I won't recommend any because I didn't stay overnight on the island, but you shouldn't have problems finding what you are looking for on booking.com.
Getting around the island
There are rather no other options than renting a motorbike or arranging a tuk-tuk service at the pier. A bicycle might be nice as well, as the terrain is mostly flat, but yeah, it's still hot as hell.
Places to visit
Koh Jum Village
It is the biggest village on the island. There are some shops and restaurants, as well as motorbike rental points and tour agencies offering trips and transfer options. But the best thing to do is just stroll around and observe the local lifestyle.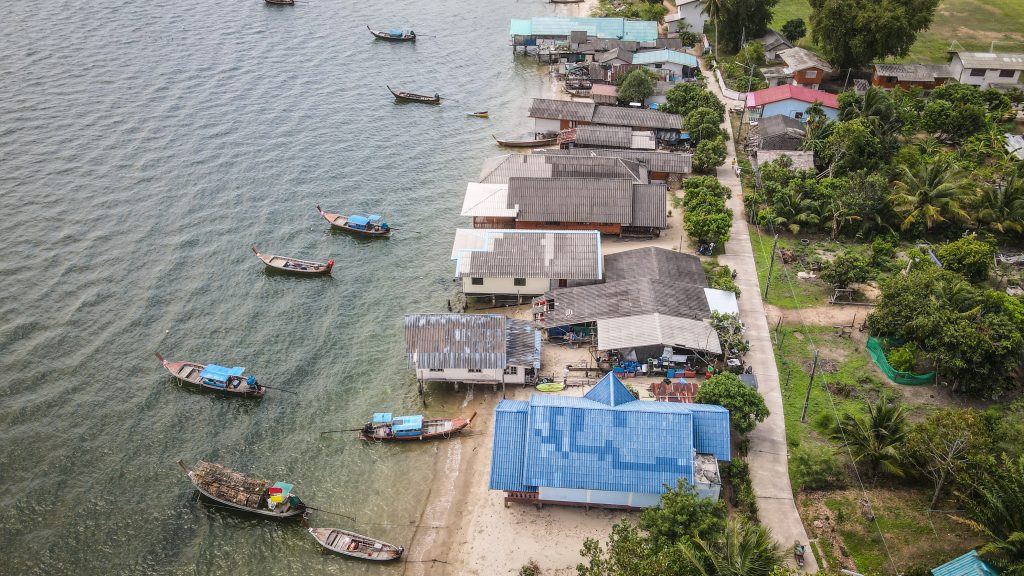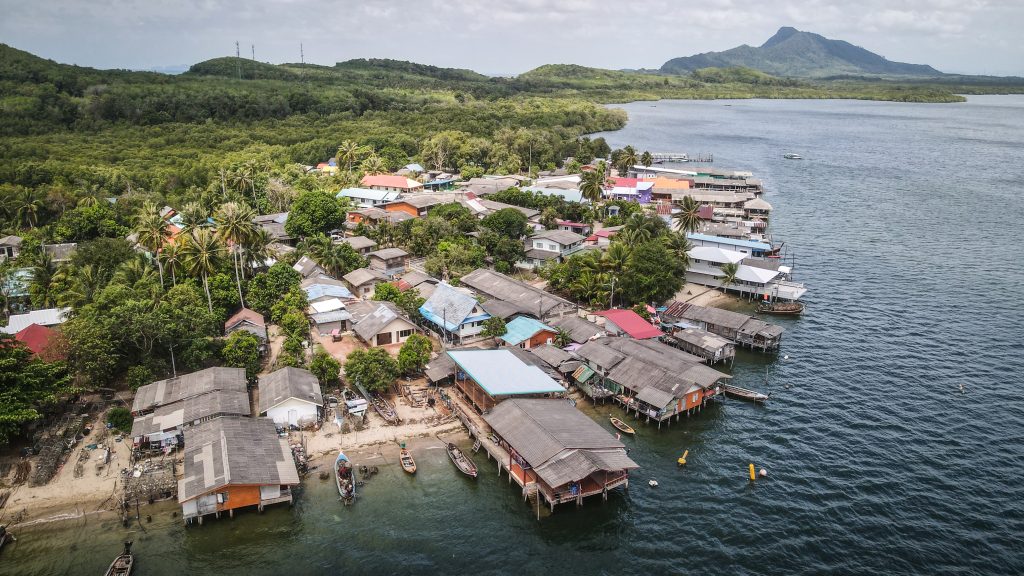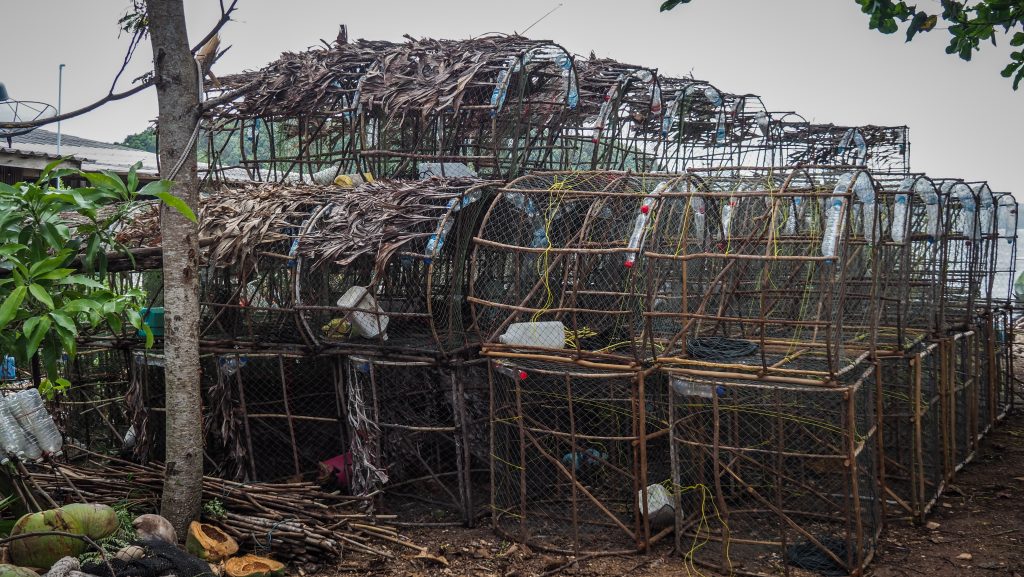 Golden Pearl Beach and Long Beach
Long white sandy beach, crystal clear water under the blue sky. Does it sound idyllic to you? For more active ones, it's nice to take a walk to the eastern tip of the island with Ko Pe Lat just in front of it.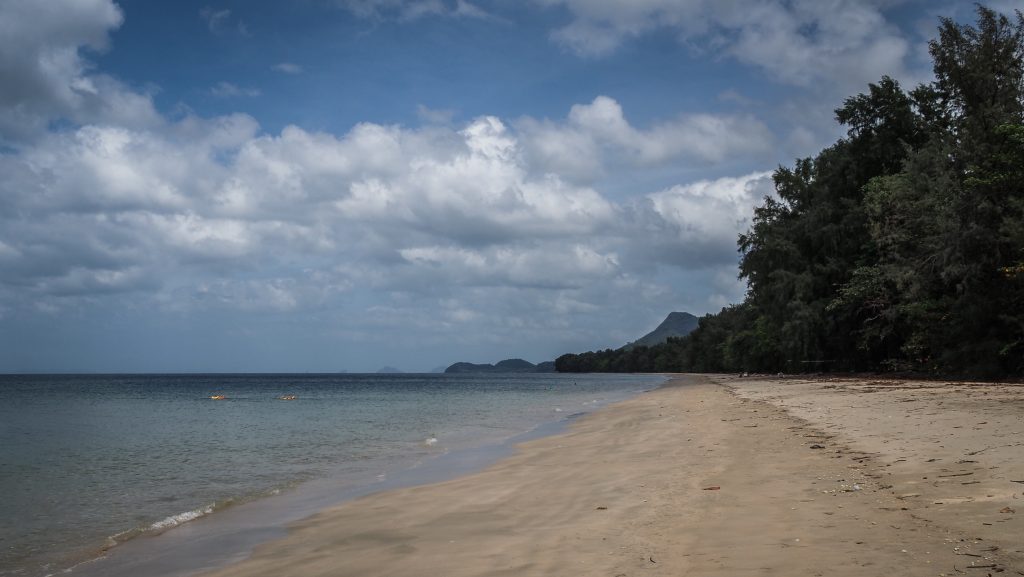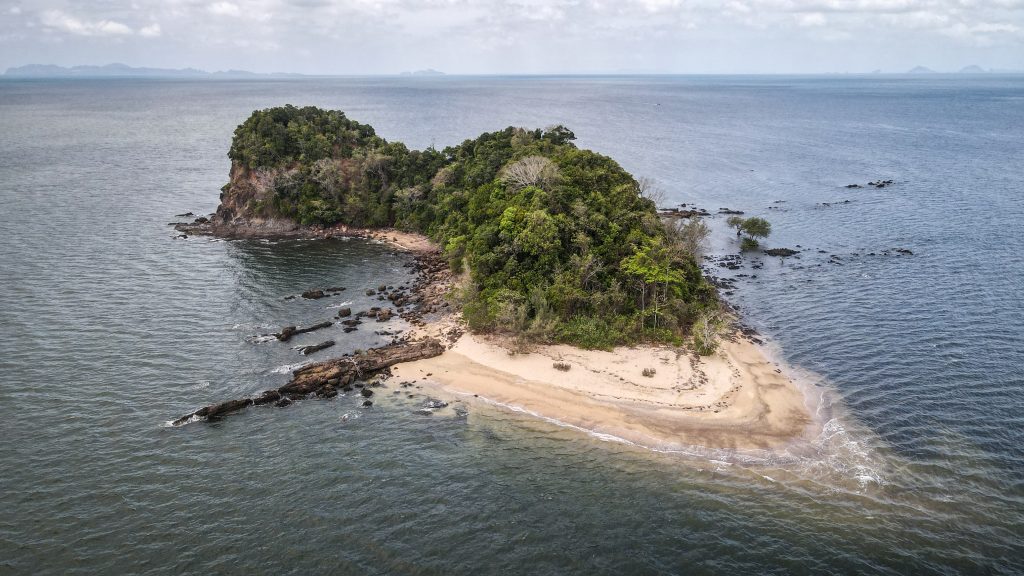 Ao Si Beach and Magic Beach
Another good spot for swimming and sunbathing. Locals like to gather here so it's a nice observation to see how life goes on. And it goes on slowly.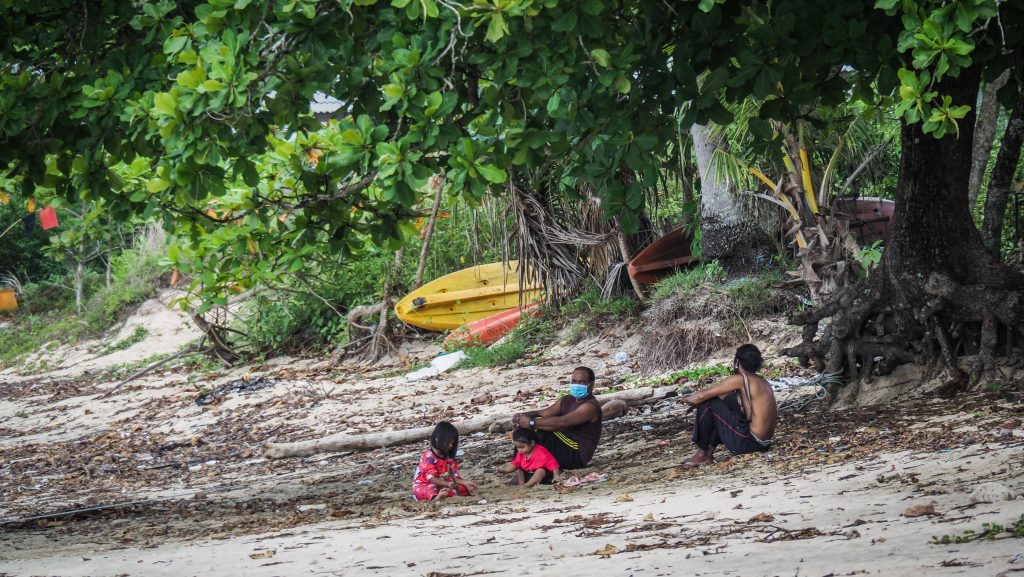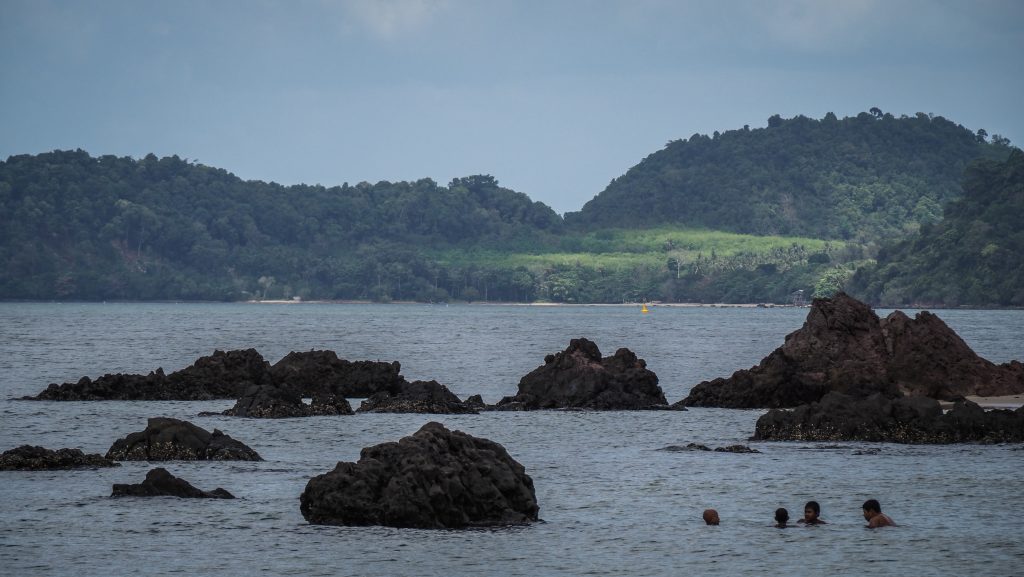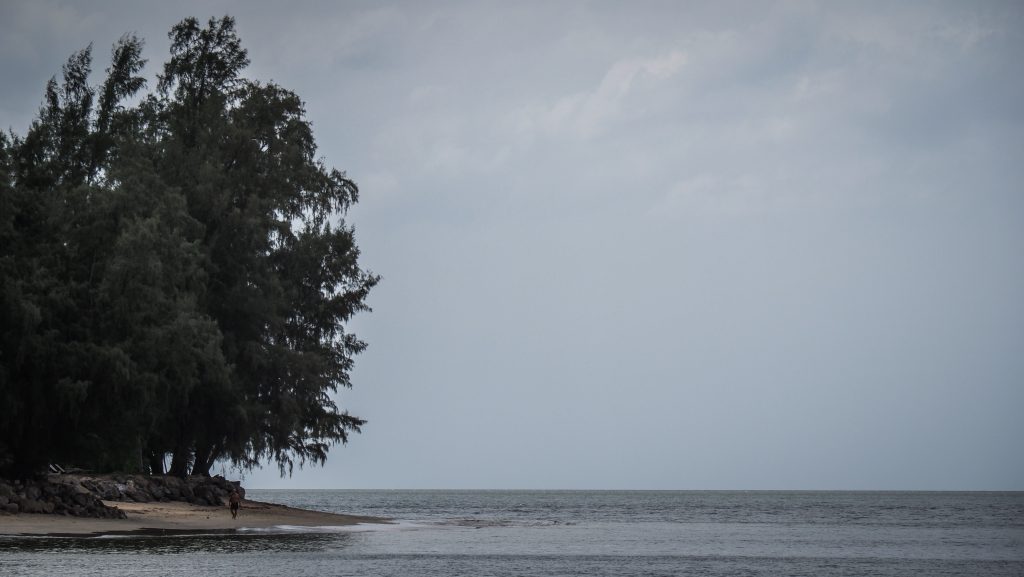 Coconut Beach
A good place to see the sunset, most of the time it's perfectly empty. Unfortunately, trash is a big problem here.
Sunset Beach and Secret Beach
These two are more remote and more difficult to access as you need to follow dirt road which is also very bumpy. On the plus side, you will most likely be alone there. As of February 2022, the new road leading to a nearby resort was being built, so I guess in the future access will be easier.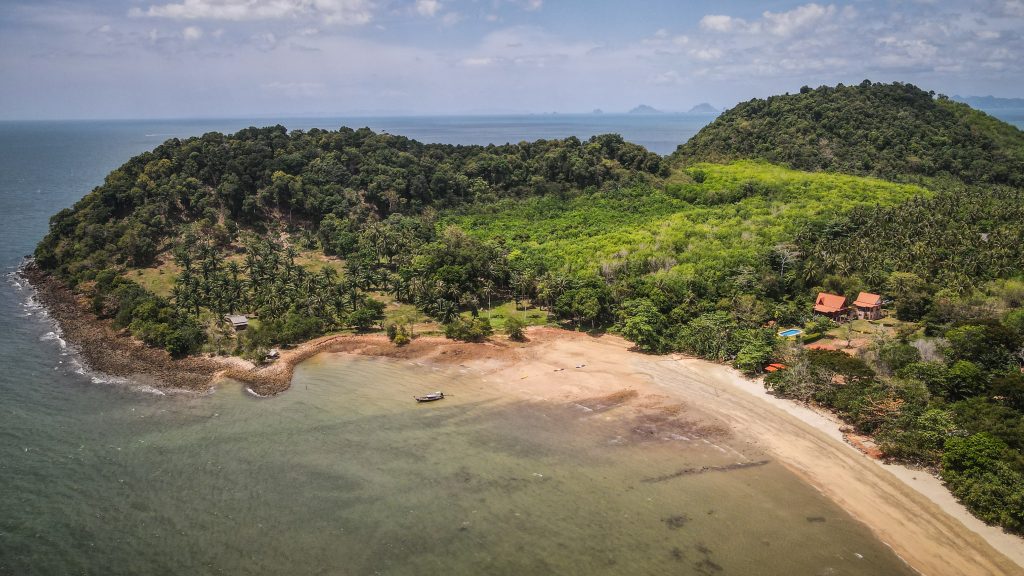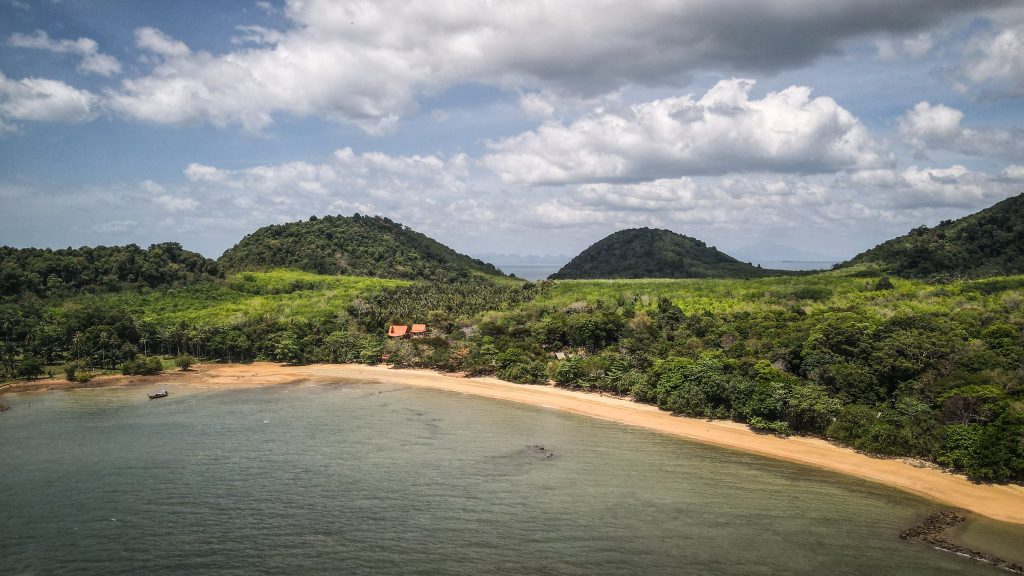 Is it worth going to Koh Jum?
If you are looking for a calm and relaxing place, far away from the crowds, with not much more to do than just laying in your hammock, then it's definitely a good place to be. Otherwise, Koh Lanta or Ao Nang, both with much more activities to do but also more tourists, would fit you better.