Being a bit tired of big city life, I decided to spend another day in NZ closer to nature. Waking up early (probably jet-lag started to catch up on me) made it possible to board the first ferry of the day going to Rangitoto Island.
Rangitoto is one of 50 volcanoes around Auckland, last time erupting around 600 years ago. It is still active and basically can erupt anytime. How fun for Aucklanders!
How to get to Rangitoto?
The connections between Auckland and surrounding islands are operated by Fullers and the return trip to Rangitoto lowered my budget by only 39 NZD. Not too bad for the whole day trip visiting two islands, isn't it? The cruise takes just 25 minutes but what a scenic 25 minutes it is. You will pass by Auckland Port as well as fancy Davenport district with its Mount Victoria and historic reserve at Davenport.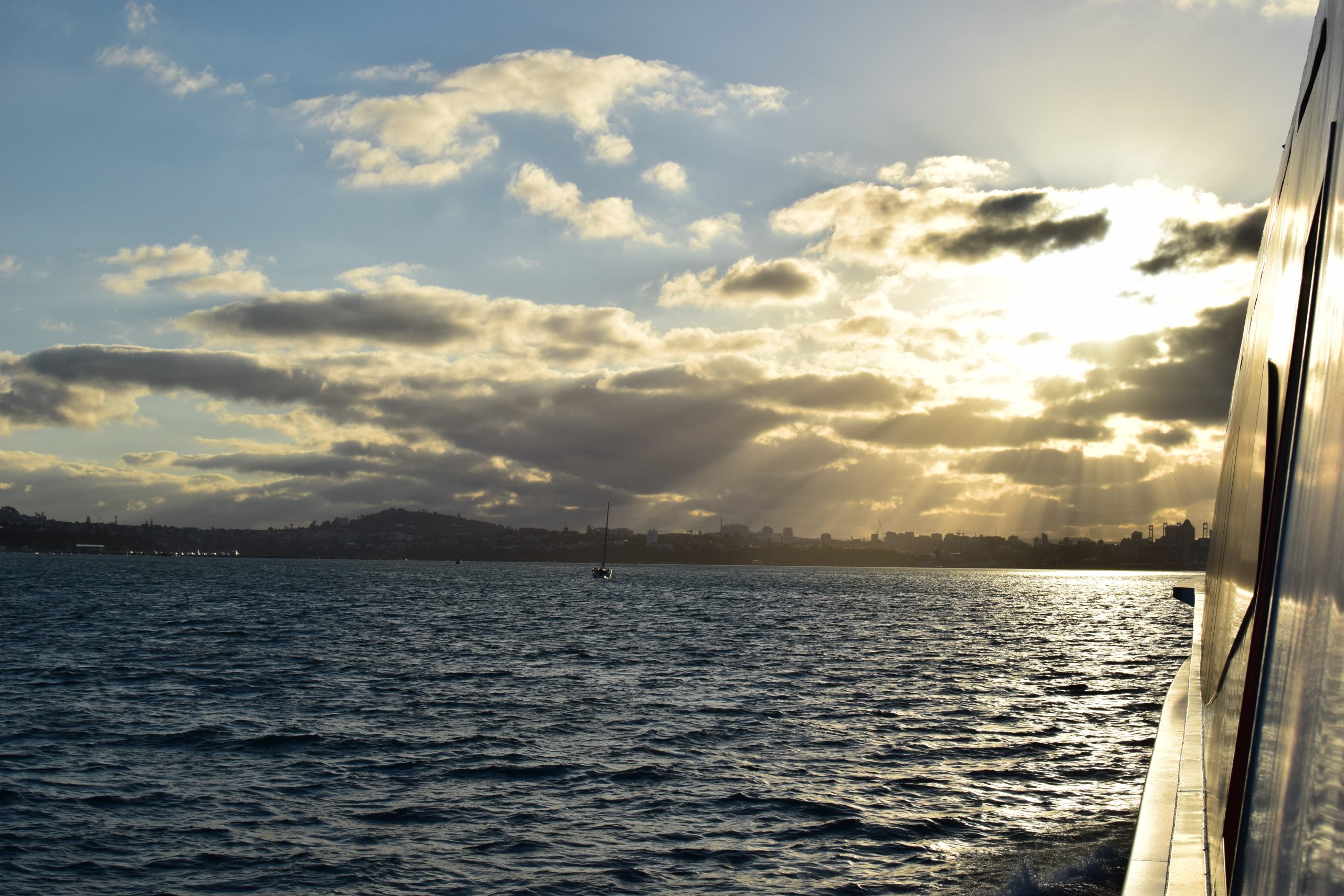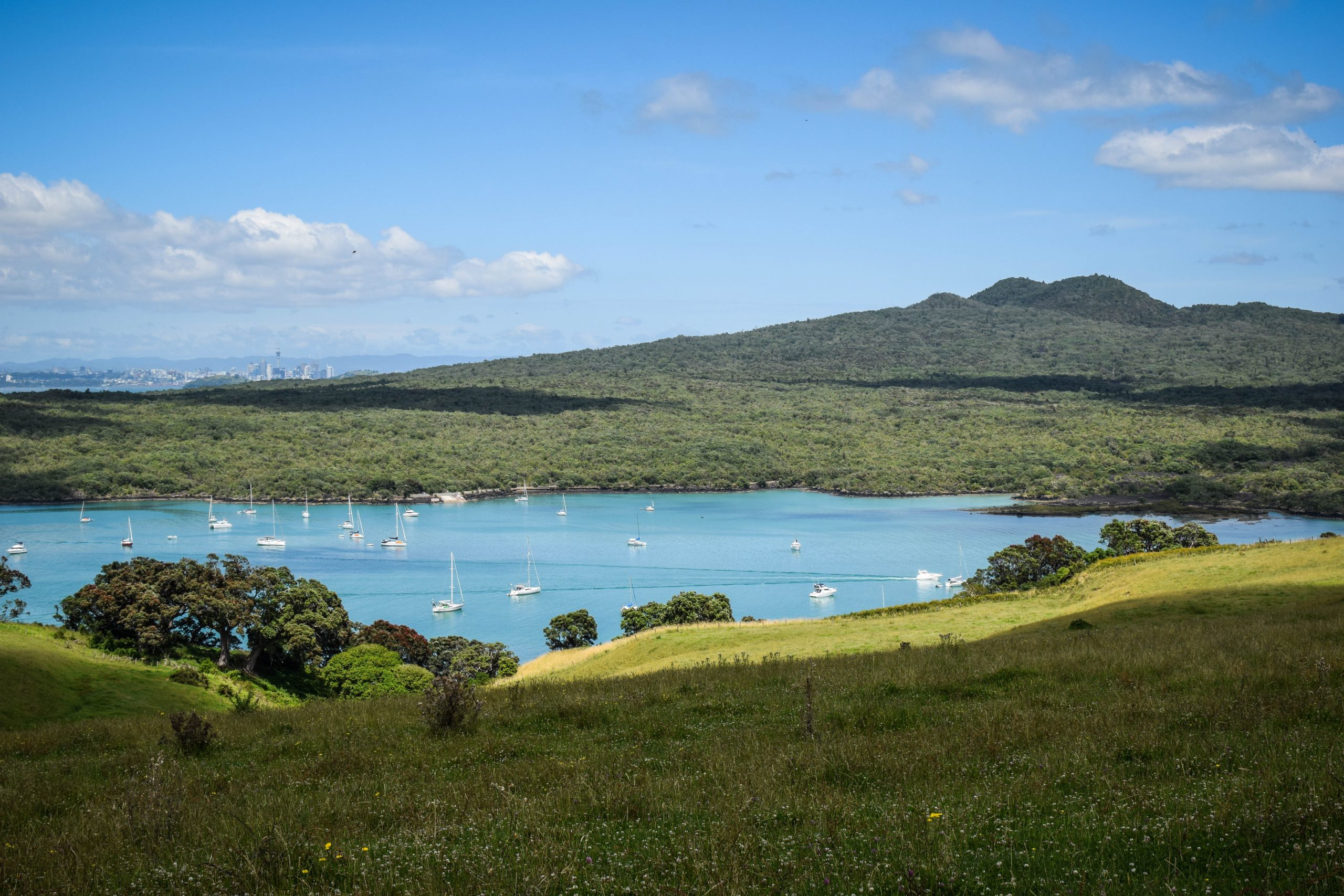 Hiking on Rangitoto Island
Once the boat arrived at the wharf, I and pretty much all the other passengers went on to climb the top of the Rangitoto volcano which stands 259m above the sea level. The climb is a too big word though, it's rather a gentle walk up through lava fields that is 3.1 km long, with the only steep part at the very end (stairs). The effort was rewarded with the view of the crater rim and, once at to the higher viewpoint, your eyes open to the sublime panorama of Auckland and Hauraki Gulf.
Along the path to the top (or when going back down), you can make a small 15 minutes detour to explore lava caves. If you like dark, wet and insects' friendly places – you just found one.
After taking a couple of panoramic pictures, I decided to take another way down towards crossroads with Summit Rd, then turn right and go to the beginning of Boulder Wreck Bay Track. Here I understood why everyone suggests wearing sturdy shoes on Rangitoto. I was walking on lava rocks. Big. Sharp. Getting hotter and hotter with every minute. My sports shoes tackled the summit without an issue, but here the discomfort and (shortly after) pain became significant.
The track is about 45 minutes one way until you reach the bay that is now the graveyard of over 10 vessels that were parked here for disposal between 1887 and 1947. Some parts are well visible, especially during low tide.
After another 45 minutes back to the main road, it was time to change the scenery and cross the bridge to much grassier Motutapu Island.
Hiking on Motutapu Island
There are several tracks on the island (including 4.5 h loop track) passing by remains of island's rich history from the times when there were Maori settlements, Victorian picnic parties or WWII military base. However, having covered a couple of kilometres on Rangitoto already and being short on time before the last ferry back to Auckland, I decided to walk to Emu Point and back. After all, missing the last ferry and being stranded on the island without food and water didn't sound like a good idea.
What a change after rough rocks at Rangitoto! Here you are walking through grassland that is mainly a playground for bulls so the only thing you must take care of is not to step into their fresh poo. Views are particularly nice with Rangitoto Island on one side, the panorama of Auckland on another and plenty of yachts in between.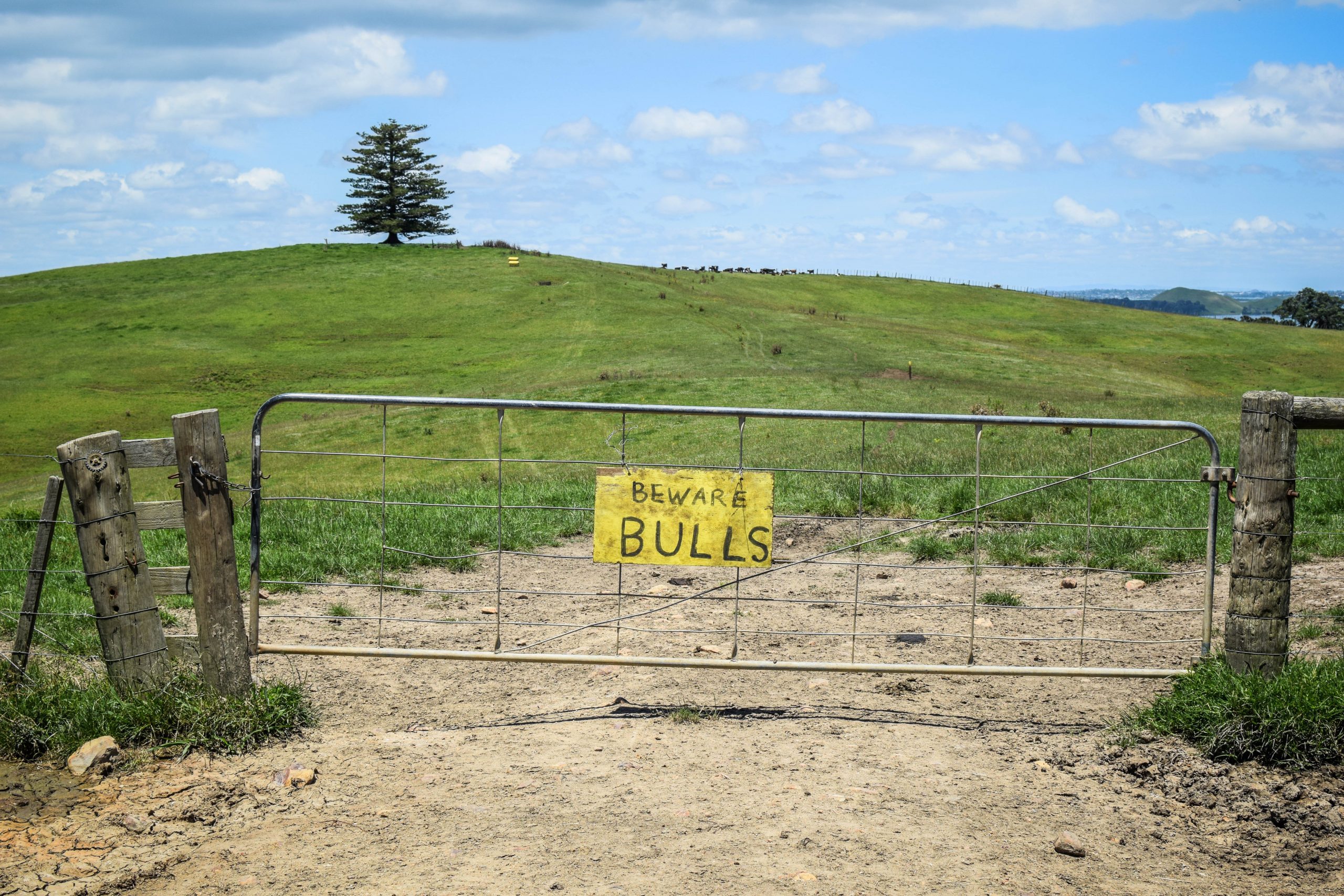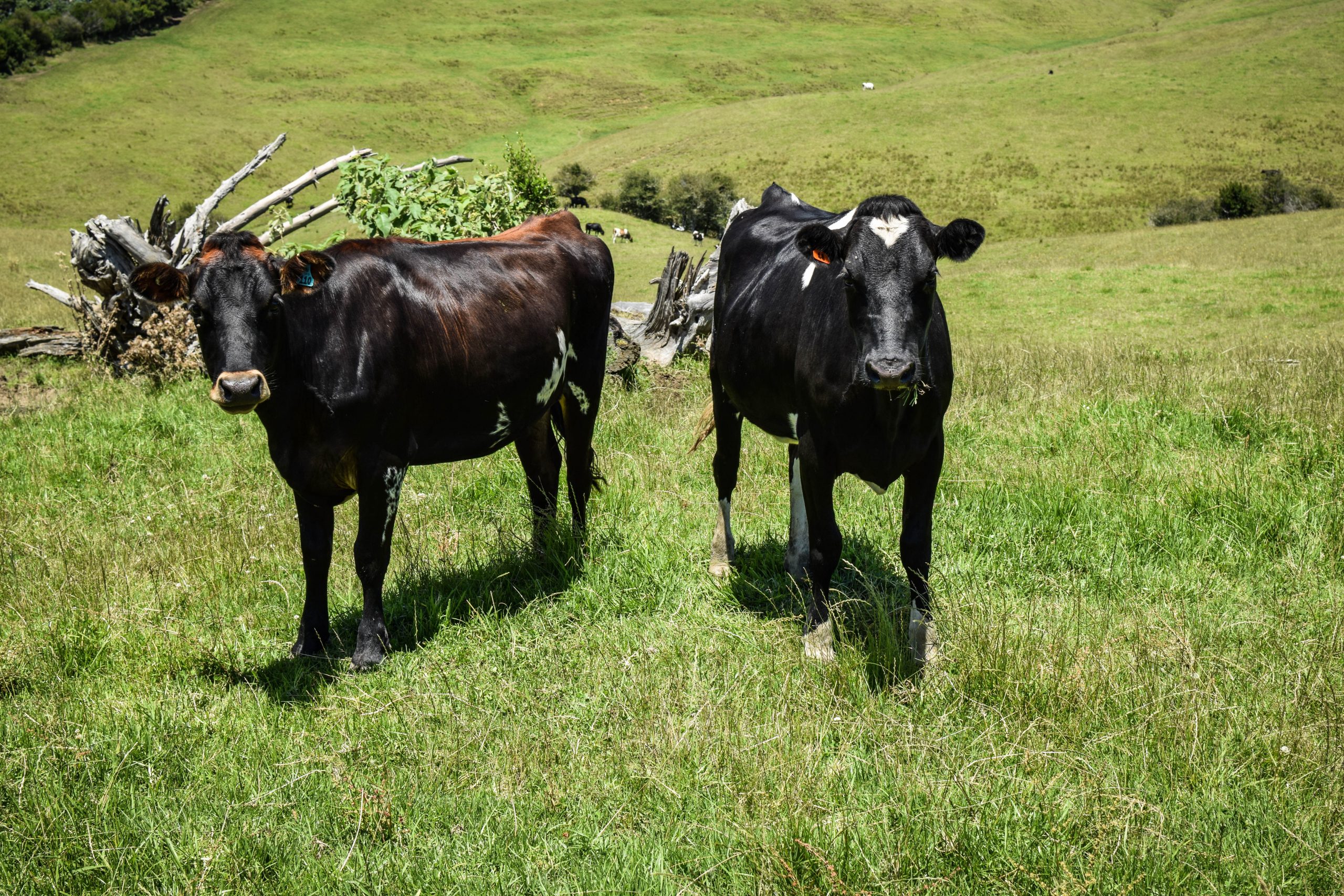 If you wish to extend your adventure, it's possible to camp overnight at Home Bay. Home Bay is also a place where you can catch the ferry back to Auckland (less frequent than from Rangitoto, check the schedule first). In my case, I just retrieved my steps and came back all the way to the wharf on Rangitoto Island following very scenic and even very rocky Coastal Track (around 2 hours). Rocks were not the only bad news. Another one was that I was running low on drinking water so during the last hours I had to deal without it.
If you still have some time before the departure, you can check the small Bach Museum. Baches are a typical kiwi style summer houses built here. Quite cool to have a summer house on the active volcano and just drop by from time to time from Auckland! This is also probably the only place on the island where you can buy drinking water. A small bottle cost 2 NZD but I was seriously so thirsty that I would have probably paid 20 NZD if necessary. Such a relief!
Is it worth visiting Rangitoto and Motutapu Islands?
I can say it was an awesome second day in New Zealand. Both islands are full of incredible scenery and even though they are so close to Auckland, it feels to be miles away. The trip taught me important kiwi lessons, that stayed in my mind for next travels.
Firstly, if you are uncertain about how hiking track looks like, always prepare for the worst and take sturdy shoes.
Secondly, don't underestimate your water supplies. Taking too much and carrying it in your backpack is still better than walking in the heat without a single drop.
Finally, always use sun cream! This part I learned after being back at the hostel. Probably I looked like a typical tourist on the first days in New Zealand. Well, true story. New Zealand's sun can be very deceptive. Even though it doesn't look very sunny, you can still get badly burned.