It seemed to me that nowadays we live in a digital world and printing out photos is not that common (at least for the personal use). But in fact, it has never been easier and there is a lot of companies offering similar services. With modern technology and software, we can customize our work, have it printed on the high-quality paper and simply wait for the delivery at home.
Why Saal Digital?
Some time ago, tempted by Facebook ads, I volunteered to test the Saal Digital photobook. The company has conducted an interesting campaign in which I received 200 PLN coupon for creation of my first photobook in exchange for the review. I thought it was worth a try.
Saal Digital is a German photo printing company and besides photobooks, you can make your own coupons, cards, posters, calendars, photo booklets, wall decors, and various photo gifts. Have you ever thought about designing a book with your best photos, either for personal or commercial use? Then the offer of Saal Digital may sound tempting.
In the following review, I will share my impressions about the creation of my first photobook and the final result. I must underline that I am more travel than event photographer and I made the photobook with the aim to store memories rather than creating an album for commercial use.
Detailed parameters of my photobook:
26 pages
28×19,
photo paper glossy
cover: glossy, unpadded
barcode: without barcode
How to start?
We can either use dedicated software, use online creator with automatic layout design or upload the project from external software such as Adobe Photoshop or InDesign. I decided to use dedicated software which was fun to play with.
After designing the pages, all you have to do is send your project to the server, fill in the address details, make the payment and wait for the courier with your package.
It's worth mentioning that the company offers ICC profiles for soft proofing for download. Thanks to this, you can simulate a printout on your monitor.
Software
Dedicated software can be installed both on Windows and Mac OS. The interface is intuitive, and it didn't take me more than an hour to have the first draft of my photobook ready. I was playing with several available layouts and templates to choose the one the fits me best. If none of them fulfil your expectations, needless to say, you can create your own.
Delivery
The book is printed and sent from Germany and the delivery shouldn't take too long. In my case, I had it in my hands only 4 days after ordering. The book was packed into thin foil and cardboard. I thought – is that it? I can see a big space for improvement here to ensure that books are delivered without any damage.
Design & quality
The glossy paper on the cover and inside is of high quality and doesn't get dirty or leave marks after touching with fingers. All pages seem to be well glued together and I have the feeling I can use the photobook for years without being overprotective.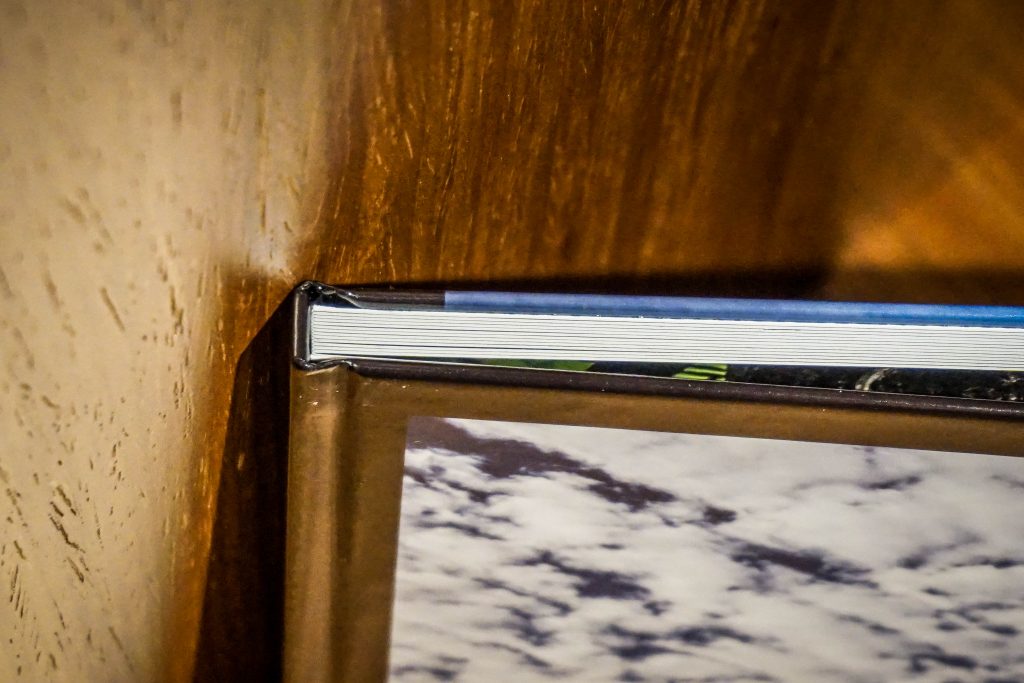 The photobook can be laid flat, which in my opinion is its additional advantage. Thanks to this, we can view whole photographs. It also prevents damage to the back.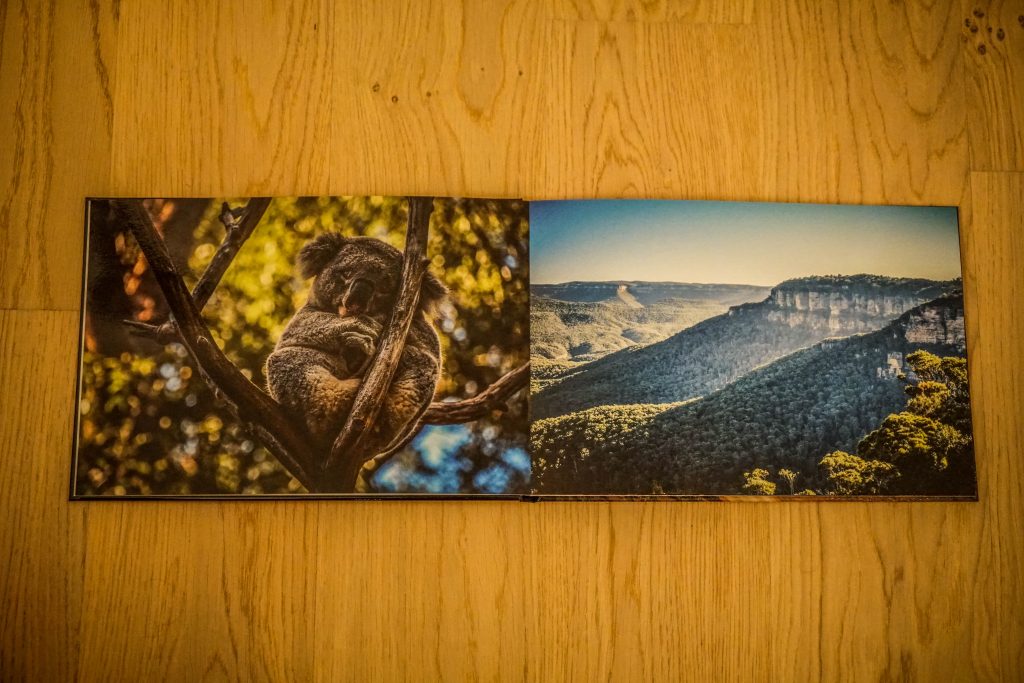 The paper used for printing is Fuji Crystal Archive Album. The thickness of this paper is 0.16 mm. Due to the fact that two sides are glued together, the thickness of one card is 0.34 mm including a layer of glue.
The photos are incredibly detailed, well saturated and I can't really say a bad word about their quality.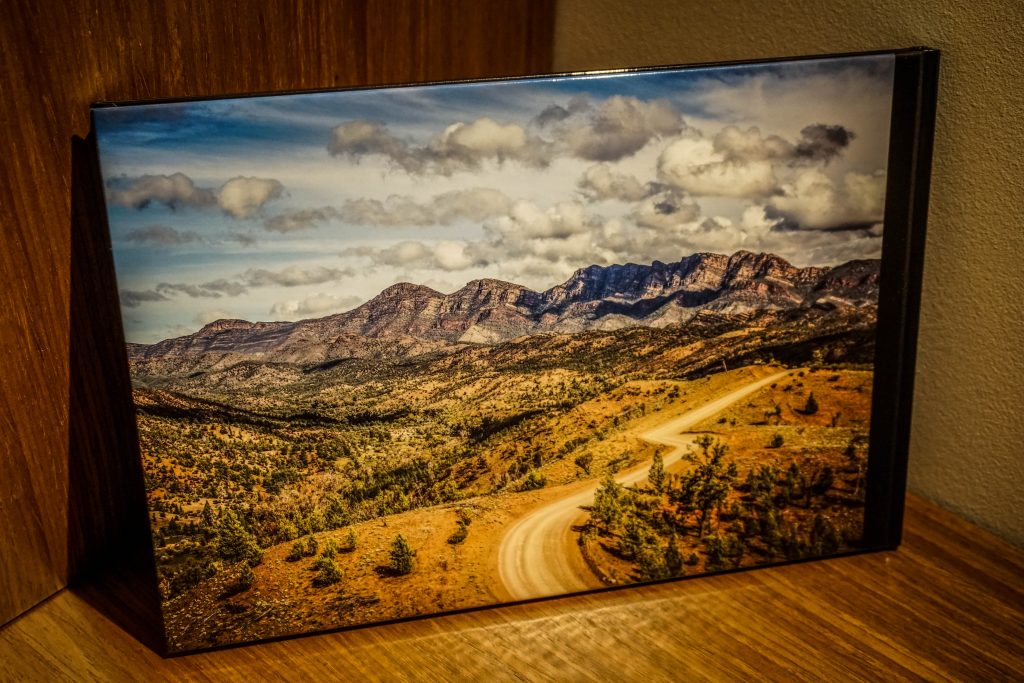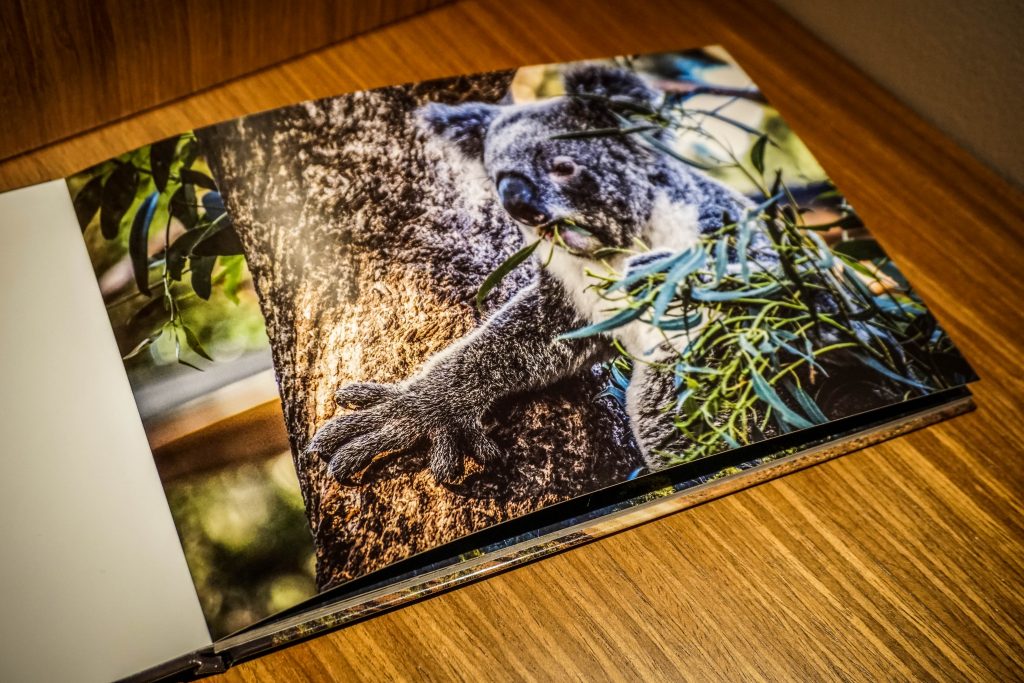 On a negative side, I find it odd to pay more for removal of the small QR code on the back cover. You can remove it for an additional fee of 7.50 USD.
Conclusion
I really enjoyed my experience with the creation of my first photobook and I didn't expect it to be that simple. Several available layouts fully satisfied my needs and once I had my photos selected, then it was just like putting all the puzzles together. The printing quality was high as well.
I made the photobook to keep the memories from travels and for that purpose, it's a perfect product. However, giving it a more professional look, especially when it comes to the cover, would significantly increase the cost. Leather or natural linen finish costs 27 USD extra and gift boxes from 30 USD to 67.50 USD.
I would definitely recommend Saal Digital photobook, from the perspective of a non-professional or semi-professional photographer that needs a product that helps to recall memories or serves as a gift for special occasions.
You will find all the information you need on their website: https://www.saal-digital.com/
Please let me know your questions in comments, I would be glad to help!