The main attraction bringing tourists to Chamonix-Mont-Blanc, commonly known as Chamonix, is Mont Blanc. The summit of the highest mountain in Western Europe is at 4810m a.s.l. and the first successful ascent by Jacques Balmat and Michael Paccard took place on August 8th 1786, causing a significant boom in mountaineering.
Winter sports were always popular in the region and it resulted in the first Winter Olympics organized here in 1924.
Mont Blanc MultiPass
Following below itinerary, you will save a lot of money by purchasing a 1-day version of Mont Blanc MultiPass. It costs 68 EUR, while return ticket for the cable car to Aiguille du Midi costs already 65 EUR. Totally worth it!
Aiguille du Midi
It's impossible to miss a huge cable car station in the centre of Chamonix. Looking up, you can see the destination and the upper station at a height of 3,777m a.s.l. with o the summit terrace at 3,842m a.s.l. One can't get closer to the summit of Mont-Blanc without hiking or climbing. It only takes around 20 minutes to get there, starting at the altitude of 1035 m a.s.l. It's like a journey to a different world. Alpine world.
There is usually a lot of people but also a lot of space on the terraces to observe the panorama of the French, Swiss and Italian Alps, of course including the king – Month Blanc.

At this altitude, it is usually much colder and windier than down in the valley, so take an extra layer but also sunglasses and suncream.
You may want to check out extra attractions such as small exhibition, cinema or something called Step Into the Void. It's a 2.50 m glass cage out over a 1000 m precipice. Waiting lines are usually long here so I didn't want to lose time just to take one picture.
Gondola ride to Aiguille du Midi is included in Mont Blanc MultiPass, otherwise, return trip costs 65 EUR.
Panoramic Mont Blanc Gondola (optional)
The Panoramic Mont-Blanc gondola is not included in Mont Blanc MultiPass but for me, it's the most awesome ride in Chamonix region. For an extra 32 EUR, it takes you from Aiguille du Midi over the Glacier du Geant seracs and crevasses to the Pointe Helbronner in Italy. One way ride takes around 30 minutes.
There are a lot of hikers who challenged themselves to tackle the highest mountain in the Alps and their camps are like colourful pins on a white sea. I feel the strong atmosphere of this place. Will I ever be able to stand at the top of Mont Blanc? I have no experience in mountaineering whatsoever, but it's never too late to learn.
Mer de Glace
From Plan de l'Aiguille du Midi, which is the mid-station of Aiguille du Midi gondola, take a scenic track known as Grand Balcon Nord towards Mer de Glace. It takes 2 – 2.5 hours and it's a wonderful alpine walk.
In English, Mer de Glace means the Sea of Ice. It's the largest glacier in France, 7km long and 200m deep. Being heavily covered in debris, it doesn't look like it at all. But take your time, use your zoom lens or binoculars and you will understand how impressive it is.
Obviously, it was even more impressive some years ago. After reaching Montevers train station, check out small exhibition located dedicated to the history of glaciers in Glaciorium. Then, take a small cable car down to the ice cave. From the cable car lower station, there is still a long descent on metal platforms and steps. Every year new platforms are added and the way down is getting longer. Why? There are a lot of information boards along the track indicating the level of the glacier in the last years. It is really scary to see how fast it's receding.
Ice cave itself was not very impressive but maybe it's because I saw similar attractions in Switzerland before. When I was there, it was way too crowded to really enjoy the experience.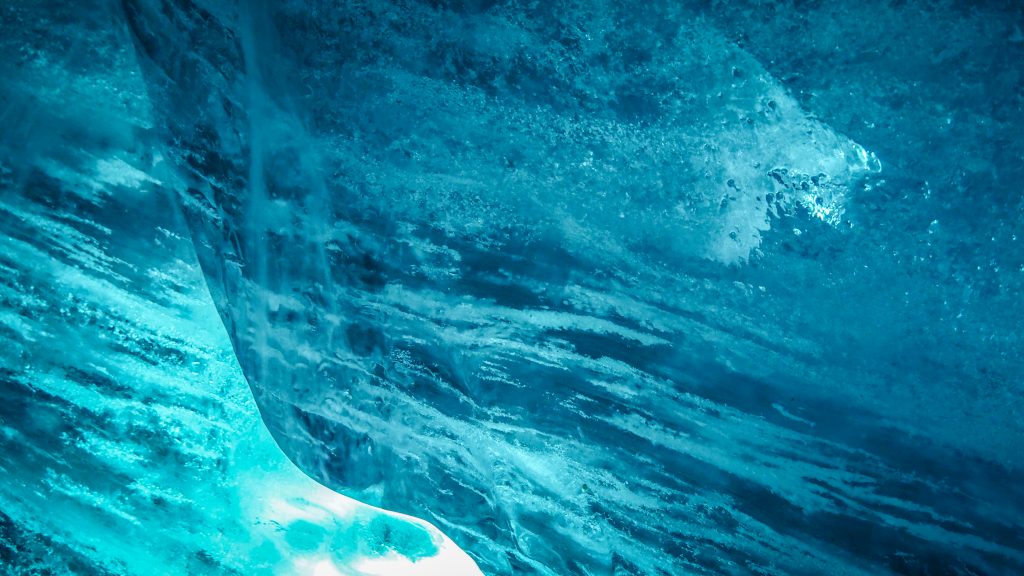 The Montevers train, even though looking cute, was even more crowded with tourists and hikers with big backpacks and equipment. The ride is included in Mont Blanc MultiPass, otherwise, one-way ticket costs 28.50 EUR.
Le Brevent
Another popular gondola lift takes you from Chamonix to Plan Praz (2000 m a.s.l.), from where you continue by cable car to the top of Le Brevent (2525 m a.s.l.). Views to the south slope of Mont Blanc are terrific and there are nice walks in the area as well, such as Grand Balcon Sud or Lake Cornu.
The ride is included in Mont Blanc MultiPass, otherwise return ticket costs 34 EUR.
If you are about to hike Tour du Mont Blanc, you will conquer Le Brevent anyway by foot, so going there by cable car won't make sense.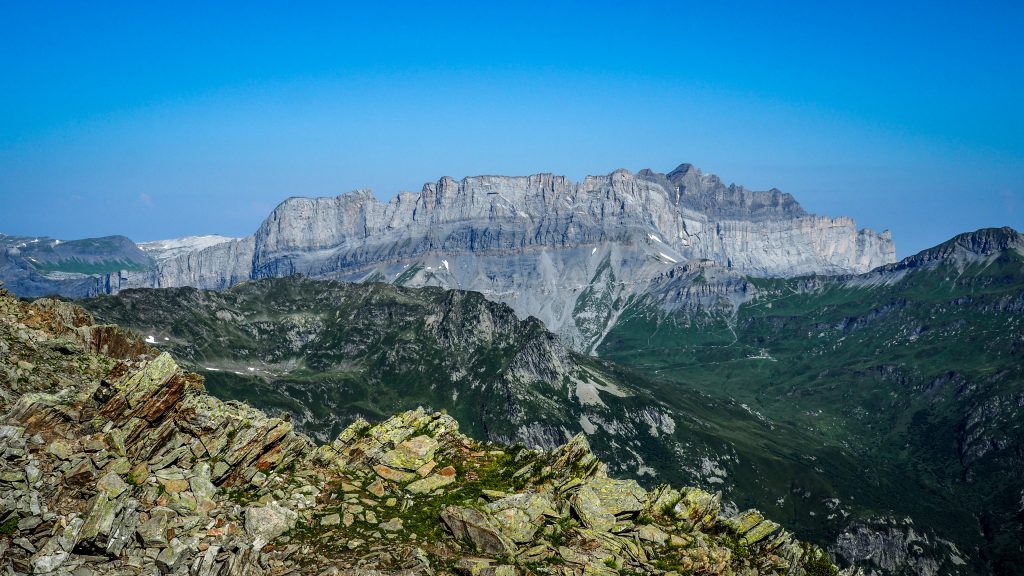 Chamonix
In such a case, spend the afternoon visiting the Alpine Museum in Chamonix. It's quite cheap compared to other attractions in the area and for 6 EUR you can easily spend an hour here learning about the increasing popularity of mountain hikes, followed by the construction of cable cars and gondolas to meet the demand. All of that resulted in the development of the popular French mountain resort – Chamonix.
The town is extremely charming, despite the crowds of tourists. Spend your evening strolling on the streets. Don't miss the statue of Balmat and Saussure. In 1760 Horace Bénédict de Saussure challenge climbers offering a financial prize to the first people setting foot on the top of Mont Blanc.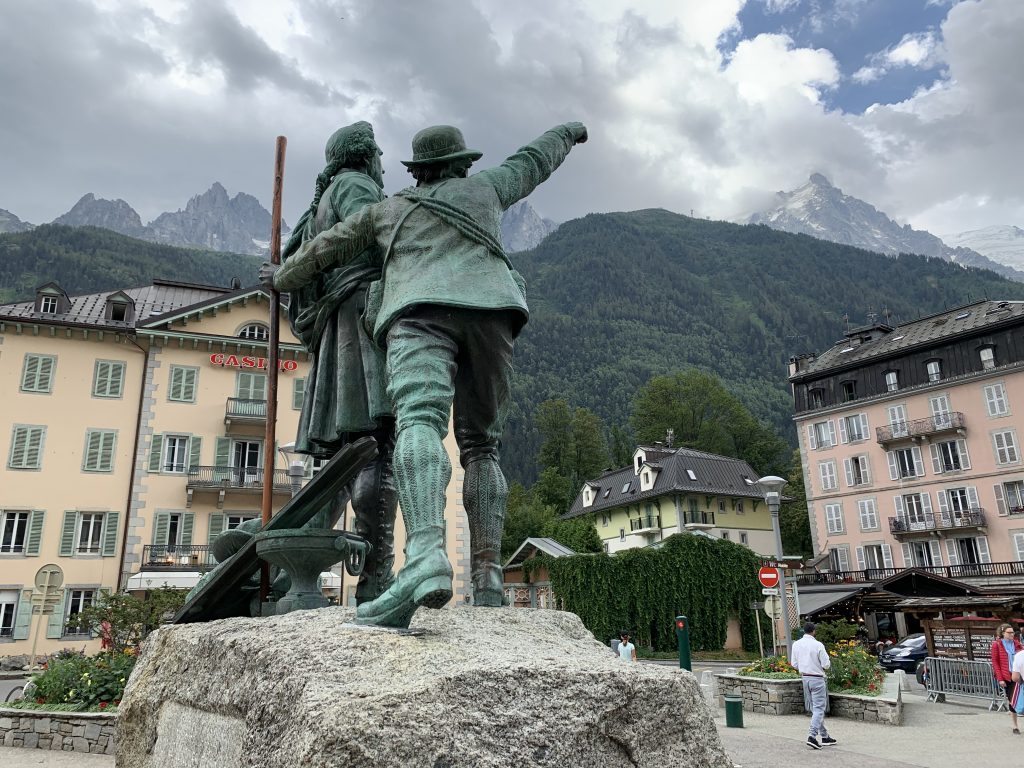 After several unsuccessful attempts, on August 8th 1786 two local Chamonix men finally made it happen. They were Jacques Balmat and Dr Michel Gabriel Paccard. As always, it's all about money and a great story which in that case promoted Balmat, making him a local superstar. The role of his companion was consistently ignored and downgraded.
The second bronze statue to commemorate Dr Paccard was erected only in 1986. It stands only a few meters away and somehow nicely corresponds to the original story. Paccard calmly looks at the mountain when Balmat and Saussure stand in the spotlight, pointing at the summit in clearly visible excitement.