Madeira is an autonomous region of Portugal since 1976. In fact, it's the name not only for the island but also for an entire archipelago which is formed by the Madeira Island (741 km²), Porto Santo (42.5 km²), the Desertas Islands (14.2 km²) and by the Selvagens Islands (3.6 km²).
The initial plan was to stay here for one month but now I already know that it will be rather two months. Because why not? After all, nothing is waiting for me in Poland and my remote work gives me great flexibility.
Why Madeira?
I was thinking about visiting this island for quite some time. The first attempt was during the long weekend in May 2018 but damn, I'm so happy I ended up in Croatia instead! And I don't mean that Split blew my ass out but now I know that the idea of spending 4 days in a place like Madeira was ridiculous. It's just way too short.
The temperatures here are about 20C all year long which makes it a very pleasant place to be, especially during the Polish winter. It seems that I left my country perfectly on time because a few days later, there was heavy snowfall for several days. My friends kept posting photos enjoying such conditions but seriously, I haven't regretted my decision for even 1 second. Winter is not for me.
Of course, in pandemic times, the beauty of the place and weather are not the only relevant aspects when choosing your destination. Madeira has one of the easiest entry procedures in Europe which I will describe in the second part of the article.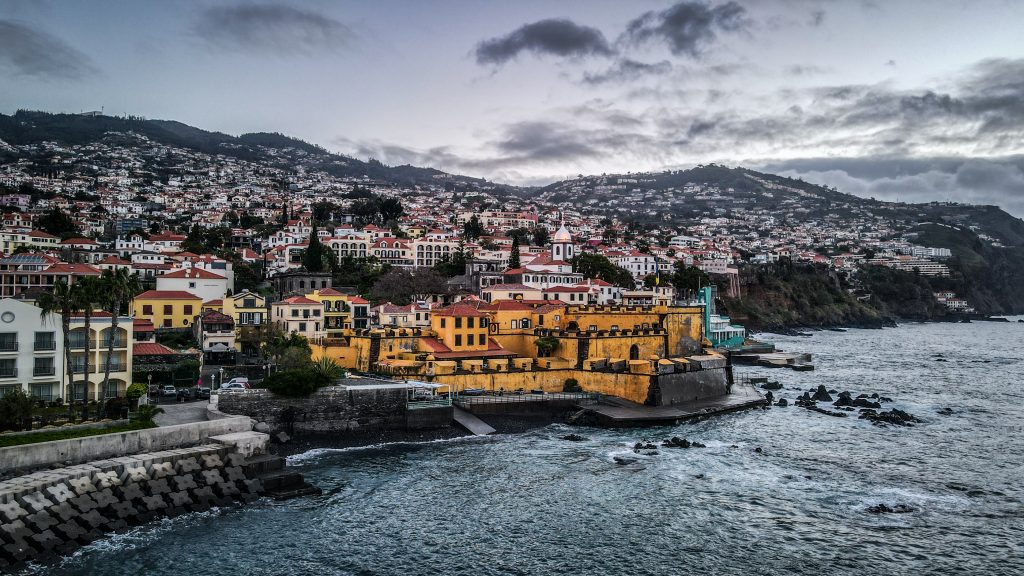 Small complications…
With current flexibility to do my work from any place I can, the choice was simple. I bought my flights around 2 weeks prior to departure hoping for the restrictions to stay the same. Unfortunately, the news coming from Portugal were not optimistic and on Friday afternoon I got the message from my brother "I think you won't fly to Madeira". My flight was on Monday morning so yeah, I got pissed.
Some websites informed about total borders closure, some only about the land border with Spain. There was also information about the closure of the airport in Lisbon (where I had my transit). And another one about mandatory PCR tests even if you only transit in Lisbon.
In short – one big information chaos.
It is so easy to panic reading all those dramatic headlines. On the next day, I called the hotline of TAP Portugal airlines asking about flights status. It was planned as scheduled and apparently there was no need for a PCR test. Somehow the guy on the phone didn't sound too convincing so I decided to keep digging on the official website and there it appeared – the info that all passengers with transit in Lisbon have to present negative PCR result BEFORE boarding the plane. The result shouldn't be older than 48 hours and it had to be translated into English.
It was Saturday evening and my flight was on Monday morning from a different city. I had no choice but to take the 5 AM train to Warsaw on Sunday morning to do my test there. The results were supposed to be in less than 24 hours "in most of the cases". After 4 PM I started checking the system every half an hour and at midnight I fell asleep. Woke up at 5 AM. No result. Took an Uber to the airport. No result. Luckily my connection was quite complicated: Warsaw – Geneva – Lisbon – Funchal and I only had to show the result in Geneva which gave me some extra time.
The result came 5 minutes before boarding the plane in Warsaw. Negative.
Flights
The simplest way to get to Madeira from Poland is to take a direct charter flight. Usually, it costs around 1000 – 1500 PLN for a return ticket. The flight is operated by Enter Air. I didn't use that option which hadn't been wise because it could have saved me a lot of trouble and money (PCR can be done for free upon arrival at the airport in Madeira). I have never used services provided by tour operators and also that time I searched my connections on old good SkyScanner.com.
There were two options available with transit either in Germany or in Switzerland and because of the lower price, I chose the latter one.
Regardless of where you are travelling from, the best is to limit transit to the absolute minimum. The rules and restrictions change way too often, so check the information on a regular basis. Some time ago, I heard about problems with transit through Germany. Non-German passengers flying on EasyJet from Madeira to Berlin were refused to board the plane.
Following the increase in infections in Poland during the Easter period, mainland Portugal imposed a compulsory quarantine on travellers, even those in transit. It means, that until the rules change, connection in Lisbon is no longer an option. This is why a charter flight seems to be the safest way of getting to Madeira.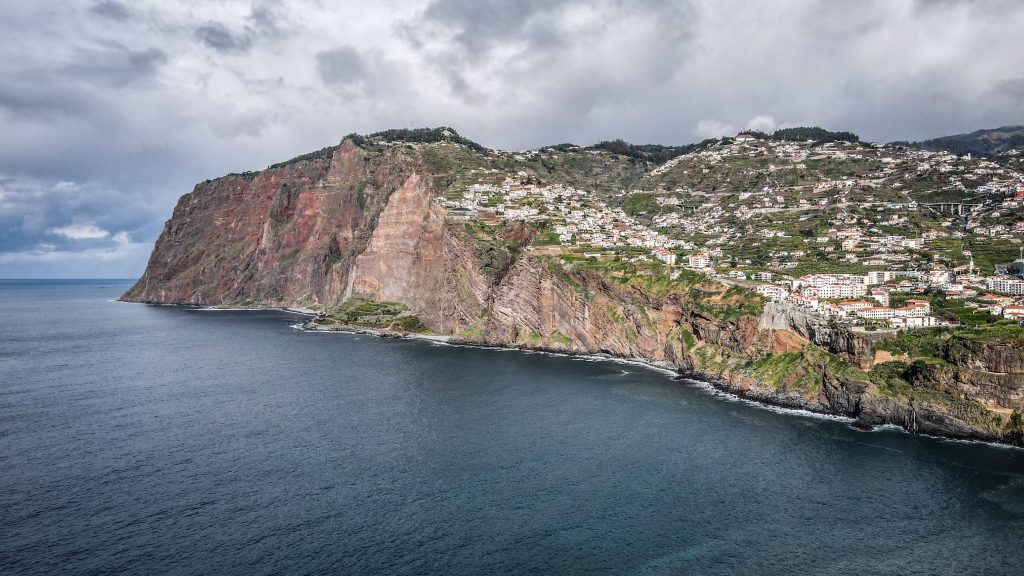 Free COVID-19 tests
As on most of the isolated islands, also in Madeira COVID-19 is under control. To keep it that way, the local government invests in PCR tests that are provided for free to all arriving passengers (if they haven't already done the test prior to departure in their home countries). PCR tests aren't cheap, so it's a really significant advantage for your travel budget.
After reclaiming my luggage, I was greeted by the staff in protective clothing asking if I had my test already done or not. Based on your answer, you will be either directed to the right, or to the left line. I followed the right one as I had my test done and I also uploaded it already to the website www.madeirasafe.com. Every tourist has to register there to obtain a QR code which will be scanned at the exit from the terminal. The procedures went extremely smooth, I was given a free bottle of water and there I was. Officially in Madeira.
If you don't have your tests results, simply follow the left blue line and you will end up in a testing station. The samples are taken both from your nose and throat. The results are supposed to be available in 12 hours but usually, it's shorter than that. Of course, you can proceed to your accommodation but other than that you are officially on quarantine and you mustn't leave your room.
Restrictions
Rules with masks are exactly the same as in most of the other places in the world. They have to be worn in all public areas. In general, the rule is followed, especially in Funchal. In other, smaller cities it's rather more relaxed. There is no need to wear a mask on hiking trails or on the beaches.
Hand sanitizers are widely available and I have never came across one that was empty.
Curfew is in place from 7 PM until 5 AM in the weekdays and from 6 PM until 5 AM on the weekends. Be aware that most of the places close 1 hour before that. If you get hungry after that, your only option would be takeaway delivered by BringEat, Uber Eats or Glovo. It's not allowed to be outside during curfew hours and the only exception is the way to and from the airport. The streets in Funchal really get empty so it's not a joke and you should also take is seriously.
Described restrictions were in place during my stay on the island between February and March 2021.
Accommodation
I found my place to stay on Airbnb and it seems to be the best way. Staying for a longer period of time gives you an additional argument at hand to negotiate a good price. I went to a centrally located room hosted by Residencial. There is really fast internet which was especially important to me due to remote work. All the sights around city centre are within walking distance. The only negatives are quite thin walls and terrace which tends to be occupied by loud guests.
After all the mess with COVID-19 and depressing winter weather in Poland, Madeira turned out to be a really nice place to spend a couple of weeks sightseeing and working remotely. If you have any questions about the island, feel free to ask in the comments!